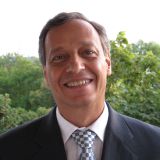 Keywords
Drug Evaluation, Preclinical; Leukemia; Leukemia, Lymphocytic, Chronic, B-Cell; Oncology; Tumor Microenvironment
Research interests
My main research focus is the exploration of the crosstalk between the tumor cells and their microenvironment. This includes investigating the prosurvival mechanisms and signal transduction pathways which are modulated through direct and indirect cell-cell interaction. The research program covers cell signalling through PI3K/Akt/PTEN, NOTCH, integrin, cytokines, matrix proteins, checkpoint inhibitors and immunotherapy. The major aims of our work are: better understanding the drug resistance and escape mechanisms of tumor cells, providing proof of concepts for overcoming drug resistance, exploring new drugs and novel compounds as single agents or in drug combination and the identification of responders or non-responders to specific treatment modalities. The ultimate goal is to support a personalised medicine concept, provide novel therapeutic concepts for haematological malignancies and solid tumors, and justification for initiation of clinical evaluation with our pharmaceutical partners.
Techniques, methods & infrastructure
Ex vivo microenvironment co-culture models for the exploration of cell signaling, drug screening and providing proof of concept for clinical evaluation in hematological malignancies and solid tumors using primary cells. FACS analysis, western blotting, RT-PCR, EMSA techniques together with the related infrastructure and expert team.
Selected publications
Shehata, M. et al., 2010. Reconstitution of PTEN activity by CK2 inhibitors and interference with the PI3-K/Akt cascade counteract the antiapoptotic effect of human stromal cells in chronic lymphocytic leukemia. Blood, 116(14), pp.2513-2521. Available at: http://dx.doi.org/10.1182/blood-2009-10-248054.
Shehata, M. et al., 2010. Sequential gene expression profiling during treatment for identification of predictive markers and novel therapeutic targets in chronic lymphocytic leukemia. Leukemia, 24(12), pp.2122-2127. Available at: http://dx.doi.org/10.1038/leu.2010.220.
Shehata M et al, J Clin Invest. 2004 Mar;113(5):676-85. TGF-beta1 induces bone marrow reticulin fibrosis in hairy cell leukemia.
Shehata M et al, Cancer Res. 2000 Oct 1;60(19):5420-6.Reconstitution of endogenous interferon a by recombinant interferon in hairy cell leukemia.
Laimer, D. et al., 2012. PDGFR blockade is a rational and effective therapy for NPM-ALK-driven lymphomas. Nature Medicine, 18(11), pp.1699-1704. Available at: http://dx.doi.org/10.1038/nm.2966.