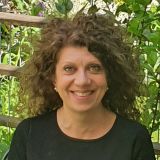 Keywords
Adenosine; Biological Psychiatry; Cerebral Cortex; Cognition Disorders; Dopamine; GABAergic Neurons; Limbic System; Neuropharmacology; Neurophysiology and behavioral; Receptors, Metabotropic Glutamate; Stress, Psychological
Research interests
Our research focuses on disorders of cognition and motivation, including schizophrenia, amphetamine-sensitization and Alzheimer's Disease.
We are interested in how dysfunctions within the dopamine and adenosine systems elicit variations in cortical network dynamics leading to pathology. In addition, we examine the means by which the experience of early-life stress might enhance the risk of developing psychiatric disorders.
To this end, we employ a system as well as a cellular approach in behavioral and genetic murine models, and investigate the dynamics of specific neuronal circuits of the cortex and the limbic system by a battery of electrophysiological approaches, chemo-/ optogenetic techniques and pharmacological manipulations. As part of Prof. Boehm group, we also have access to confocal and fluorescence microscopes, and to a molecular biology lab.
Techniques, methods & infrastructure
Electrophysiology, in-vivo and ex-vivo single unit recordings from anesthetized rodents;
Electrophysiology, whole-cell patch-clamp recordings from rodent acute slices;
Cognitive and motivational behavioral tasks;
Rodent models of psychosis, cognitive and stress disorders;
Immunohistochemistry
Confocal and fluorescence microscopy
Grants
Role of the medial prefrontal cortex - basolateral amygdala circuit in consolidation of fear extinction (2007)
Source of Funding: Brain & Behavior Research Foundation, NARSAD Young Investigator Award (USA)
Principal Investigator