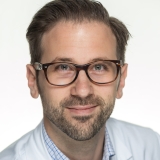 Keywords
Anti-Infective Agents; Microbiology; Pharmacokinetics
Research interests
My main research focus is to investigate pharmacokinetics (PK) and pharmacodynamics (PD) of anti-infective agents.
We perform clinical studies in healthy volunteers and patients using microdialysis, a technique which permits direct measurement of unbound drugs in virtually every human tissue. Soft tissue (e.g. muscle and subcutaneous adipose tissue) PK and plasma protein binding can thus be easily quantified in vivo. Both values are essential as a basis for correct dosage of e.g. an antibiotic and can otherwise only be estimated from PK of total drug in plasma and potentially unreliable in vitro techniques.
In addition, I am involved in microbiological experiments to assess activity of antimicrobial and antifungal drugs in vitro (MIC determination, time-kill curves) in the microbiological lab of the Department of Clinical Pharmacology.
Techniques, methods & infrastructure
in vivo: microdialysis, sampling of bronchoalveolar lavage and alveolar macrophages, impact of drugs on inflammation in human endotoxemia
in vitro: broth microdilution, time-kill experiments
Selected publications
Matzneller, P. et al., 2017. Colistin Reduces LPS-Triggered Inflammation in a Human Sepsis Model In Vivo: A Randomized Controlled Trial. Clinical Pharmacology & Therapeutics, 101(6), pp.773-781. Available at: http://dx.doi.org/10.1002/cpt.582.
Matzneller, P. et al., 2016. Tissue pharmacokinetics of telavancin in healthy volunteers: a microdialysis study. Journal of Antimicrobial Chemotherapy, 71(11), pp.3179-3184. Available at: http://dx.doi.org/10.1093/jac/dkw269.
Matzneller, P. et al., 2016. Single- and Repeated-Dose Pharmacokinetics of Ceftaroline in Plasma and Soft Tissues of Healthy Volunteers for Two Different Dosing Regimens of Ceftaroline Fosamil. Antimicrobial Agents and Chemotherapy, 60(6), pp.3617-3625. Available at: http://dx.doi.org/10.1128/AAC.00097-16.