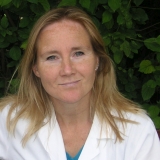 Keywords
Arthritis, Experimental; Bone Diseases; Inflammation
Research interests
My major research interest focuses on the identification of pathophysiological mechanisms involved in inflammatory and degenerative bone as well as cartilage damage like in patients suffering from rheumatoid arthritis or osteoarthritis. The contributing role of various inflammatory cells, cytokines or other mediators on joint and bone pathobiology are elucidated by the use of genetically modified mice or administration of therapeutic compounds in experimental models of muskuloskeletal disorders. For translational aspects, studies are also evaluated using human synovial tissue, joint or blood-derived cells from patients with musculoskeletal diseases.
Techniques, methods & infrastructure
Experimental models of musculoskeletal disorders (human tumor necrosis factor transgenic mice, collagen-induced arthritis, serum transfer arthritis, ovarectomy-induced osteoporosis, age-related disorders,…), in vivo assessment of clinical signs and gait analysis, in vivo imaging, organ preparation, blood collection, ex vivo µCT bone analysis of structural bone damage and systemic bone mass, histology (conventional stainings, immunohistochemistry), quantification of regions and cells of interest on histological sections (Osteomeasure software), in vitro primary cell cultures and differentiation assays (bone resorbing osteoclasts, bone forming osteoblasts, synovial fibroblast,…), bone resorption assays, standard molecular biology assays for transcriptomic and proteomic studies; signaling transduction pathways (MAPKinases, JAK/STAT, Syk,…).