All News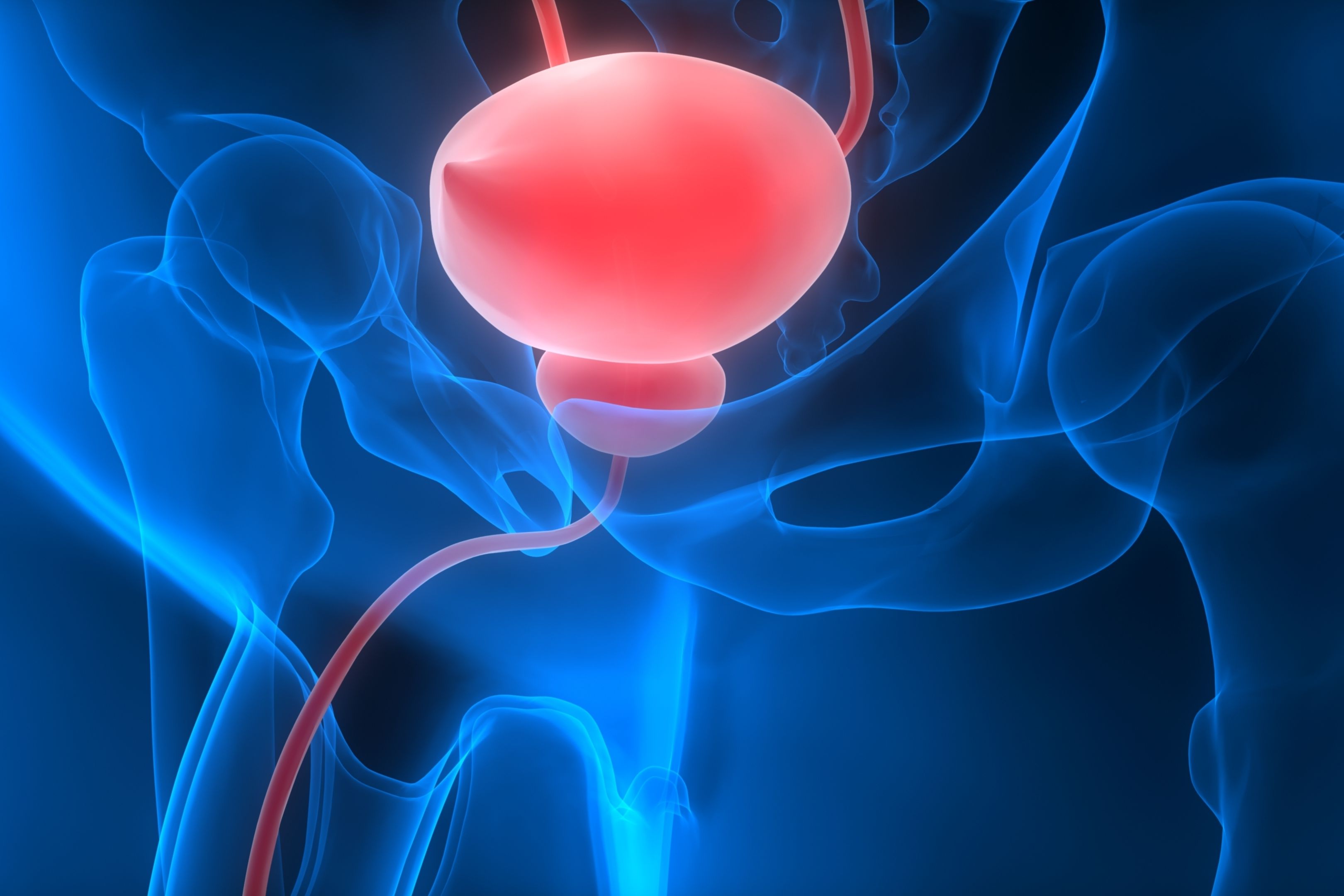 (Vienna, 03 May 2021) In 2021, around 275,000 people will be confronted with a diagnosis of bladder cancer and 108,000 people will die from it – women account for a third to a quarter of new cases. While women are less likely to suffer from bladder cancer, they are usually diagnosed at a more advanced tumor stage and have a significantly worse prognosis. There are many reasons for this, as Shahrokh Shariat, Head of MedUni Vienna's Department of Urology explains, speaking on the occasion of International Bladder Cancer Awareness Month May. Recent studies from MedUni Vienna point to molecular, immunological and also quality of care factors behind this sex-specific discrepancy. In future, much more effort is necessary to enhance sex-based prevention, diagnostic and treatment strategies ushering in the age sex-based personalized medicine for this maladie.
One reason for the poorer prognosis is the delay in referral to an urologist when blood is seen in urine, as this sign is often dismissed as a simple bladder infection. "The later the correct diagnosis is made, the more difficult it is to treat the cancer successfully," says Shariat, who is also one of the leaders of the Comprehensive Cancer Center (CCC) at the MedUni Vienna, Vienna General Hospital.
But even after being diagnosed with bladder cancer, women suffer from much worse outcomes compared to their male counterparts. Sadly this sex-gap is widening progressively over the last few decades. Last year, the MedUni Vienna research team demonstrated that the prognosis for women with bladder cancer worsened over the last decades while that for men improved. Women were found to be less likely to respond to immunotherapy but benefit more from chemotherapy. This suggests that women should preferentially be offered chemotherapy, especially prior to surgery.
Around 1,500 people in Austria develop bladder cancer every year and around 400 of these are women. Smoking is the main risk factor. "The accelerating trend in women smoking started around 40 years ago resulting in continuously increasing incidence of bladder cancer detected in women today." It is therefore important to make people aware of the risks of tobacco smoking. In addition special smoking cessation programmes for women such as those developed at the MedUni Vienna are needed. Across all milestones of the disease, sex-specific strategies are becoming essential ingredients to a successful therapy for each individual patient.
An additional positive effect of this sex based health care project: "If we understand the sex-specific differences that exist in bladder cancer, we will also have a much better understanding of the disease itself and be able to treat it more effectively and gently, ensuring optimal quality of life for each patient." Bladder cancer is an insidious disease that occurs repeatedly, and frequently leads to relapses, even after chemotherapy or immunotherapy. It has high prevalence of more than 500.000 in Europe and is the most expensive tumor to treat per patient.
In order to empower bladder cancer patients and their relatives, a self-help group has been set up this Mai for bladder cancer with the support of MedUni Vienna's Department of Urology; a new website was recently created for it: https://www.stop-blasenkrebs.at/.
A few recent research publications on the subject of bladder cancer at the MedUni Vienna:
"Association of patients' sex with treatment outcomes after intravesical bacillus Calmette-Guérin immunotherapy for T1G3/HG bladder cancer." D'Andrea D, Soria F, Grotenhuis AJ, Cha EK, Malats N, Di Stasi S, Joniau S, Cai T, van Rhijn BWG, Irani J, Karnes J, Varkarakis J, Baniel J, Palou J, Babjuk M, Spahn M, Ardelt P, Colombo R, Serretta V, Dalbagni G, Gontero P, Bartoletti R, Larré S, Malmstrom PU, Sylvester R, Shariat SF.World J Urol. 2021 Mar 13. doi: 10.1007/s00345-021-03653-1. Online ahead of print.PMID: 33713162.
"Sex-specific Differences in the Quality of Treatment of Muscle-invasive Bladder Cancer Do Not Explain the Overall Survival Discrepancy."
Krimphove MJ, Szymaniak J, Marchese M, Tully KH, D'Andrea D, Mossanen M, Lipsitz SR, Kilbridge K, Kibel AS, Kluth LA, Shariat SF, Trinh QD.Eur Urol Focus. 2021 Jan;7(1):124-131. doi: 10.1016/j.euf.2019.06.001. Epub 2019 Jun 18.PMID: 31227463

"The effect of sex on disease stage and survival after radical cystectomy: a population-based analysis." Rosiello G, Palumbo C, Pecoraro A, Luzzago S, Deuker M, Stolzenbach LF, Tian Z, Gallina A, Gandaglia G, Montorsi F, Shariat SF, Saad F, Briganti A, Karakiewicz PI.Urol Oncol. 2021 Apr;39(4):236.e1-236.e7. doi: 10.1016/j.urolonc.2020.09.004. Epub 2020 Oct 6.PMID: 33036900.
"Impact of sex on response to neoadjuvant chemotherapy in patients with bladder cancer."
D'Andrea D, Black PC, Zargar H, Zargar-Shoshtari K, Zehetmayer S, Fairey AS, Mertens LS, Dinney CP, Mir MC, Krabbe LM, Cookson MS, Jacobsen NE, Montgomery JS, Vasdev N, Yu EY, Xylinas E, Campain NJ, Kassouf W, Dall'Era MA, Seah JA, Ercole CE, Horenblas S, Sridhar SS, McGrath JS, Aning J, Wright JL, Thorpe AC, Morgan TM, Holzbeierlein JM, Bivalacqua TJ, North S, Barocas DA, Lotan Y, Grivas P, Stephenson AJ, Shah JB, van Rhijn BW, Daneshmand S, Spiess PE, Shariat SF.Urol Oncol. 2020 Jul;38(7):639.e1-639.e9. doi: 10.1016/j.urolonc.2020.01.010. Epub 2020 Feb 11.PMID: 32057595
---