All News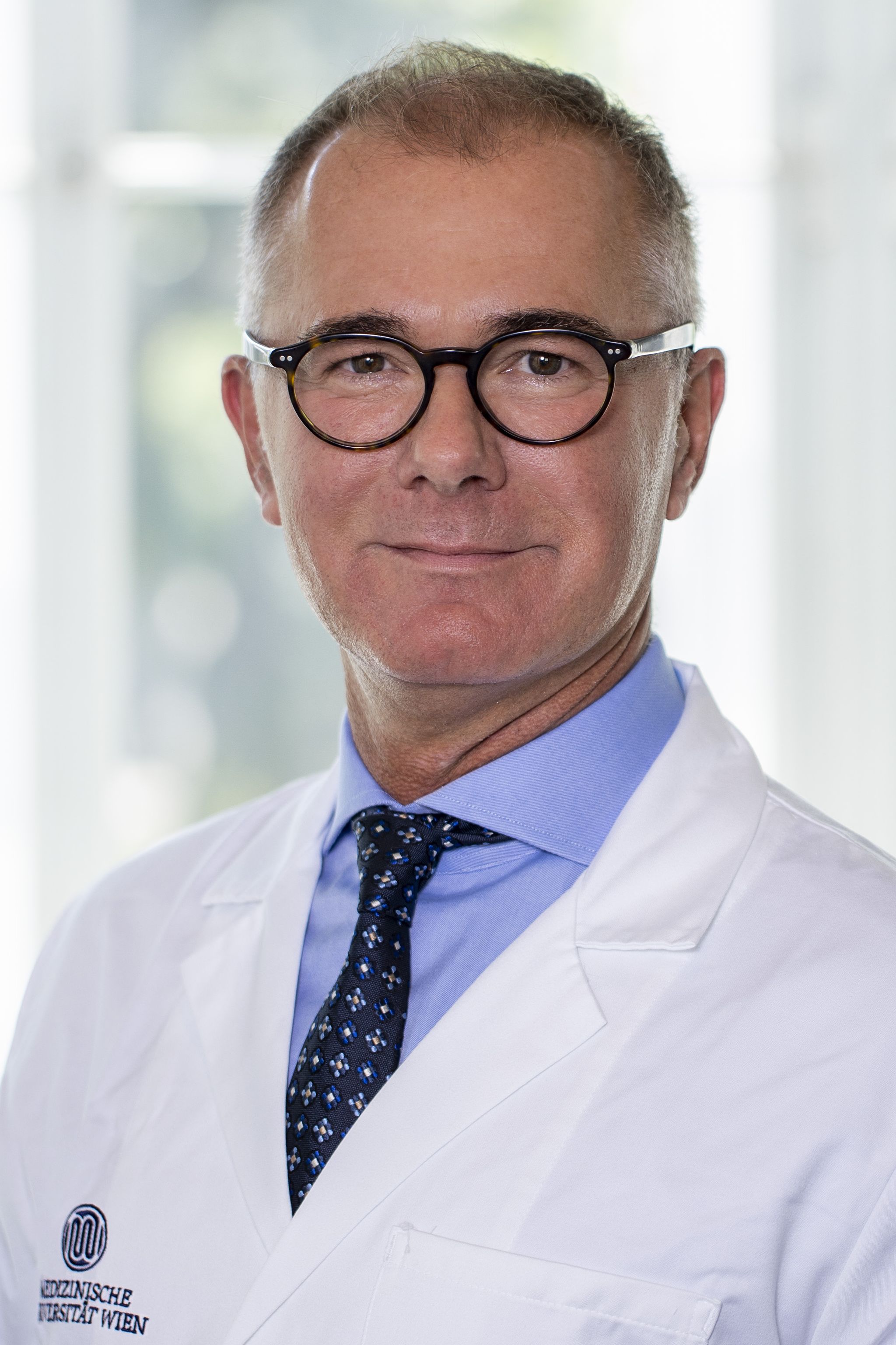 (Vienna, 01 December 2021) Herbert Kiss has been appointed Professor of Obstetrics and Feto-Maternal Medicine (§98) at MedUni Vienna with effect from 01 December 2021. Kiss has been interim Head of the Division of Obstetrics and Feto-Maternal medicine at the Department of Obstetrics and Gynecology of MedUni Vienna and Vienna General Hospital since 2020.
Herbert Kiss began his career at the Department of Obstetrics and Gynecology by setting up a research laboratory and establishing an in vitro trophoblast model, which gave rise to one of the division's main research interests. His interest in trophoblast research also led him on to postdoctoral studies, followed by a transition into clinical research in infectious diseases in gynaecology and obstetrics.
Kiss published numerous papers on the prevention of premature birth using consequent infection screening during pregnancy, including the most cited paper in the field, published in the British Medical Journal in 2004. After his stay in the USA, studying for his MBA at Vienna University of Economics and Business Administration, and a position as medical director and managing director of a hospital in Vienna, Kiss was awarded the title of university professor in 2014. It was about this time that he was granted a patent for an oral probiotic resulting from his scientific research. He subsequently became Deputy Head and then Interim Head of the division.
In addition to his scientific and clinical activities, Kiss is a board member and president of various scientific societies and chairman of the Medical Association's examination board for his discipline.
Austria's largest perinatal centre
Herbert Kiss and his team are creating the largest perinatal centre in Austria, which is one of Europe's obstetric reference centres. The division is part of the Comprehensive Center for Pediatrics (CCP) at MedUni Vienna and Vienna General Hospital and works closely with the other CCP divisions. In addition to large multicentre and international studies, the division also conducts numerous clinical research projects, as well as laboratory projects in the departmental research laboratory, primarily focussing on the placenta.
For many years now, he has been passionate about training and the implementation of the new medical training regulations at the division.
He is particularly interested in the division's participation in international networks, as well as globalisation through clinical and scientifical fellowships for members of his team. "My aim is to develop the Division in terms of research, teaching and cutting-edge medicine to become the pioneering centre for perinatal medicine in Europe, thereby initiating sustainable medical development in the field of perinatology," says Herbert Kiss.
---