All News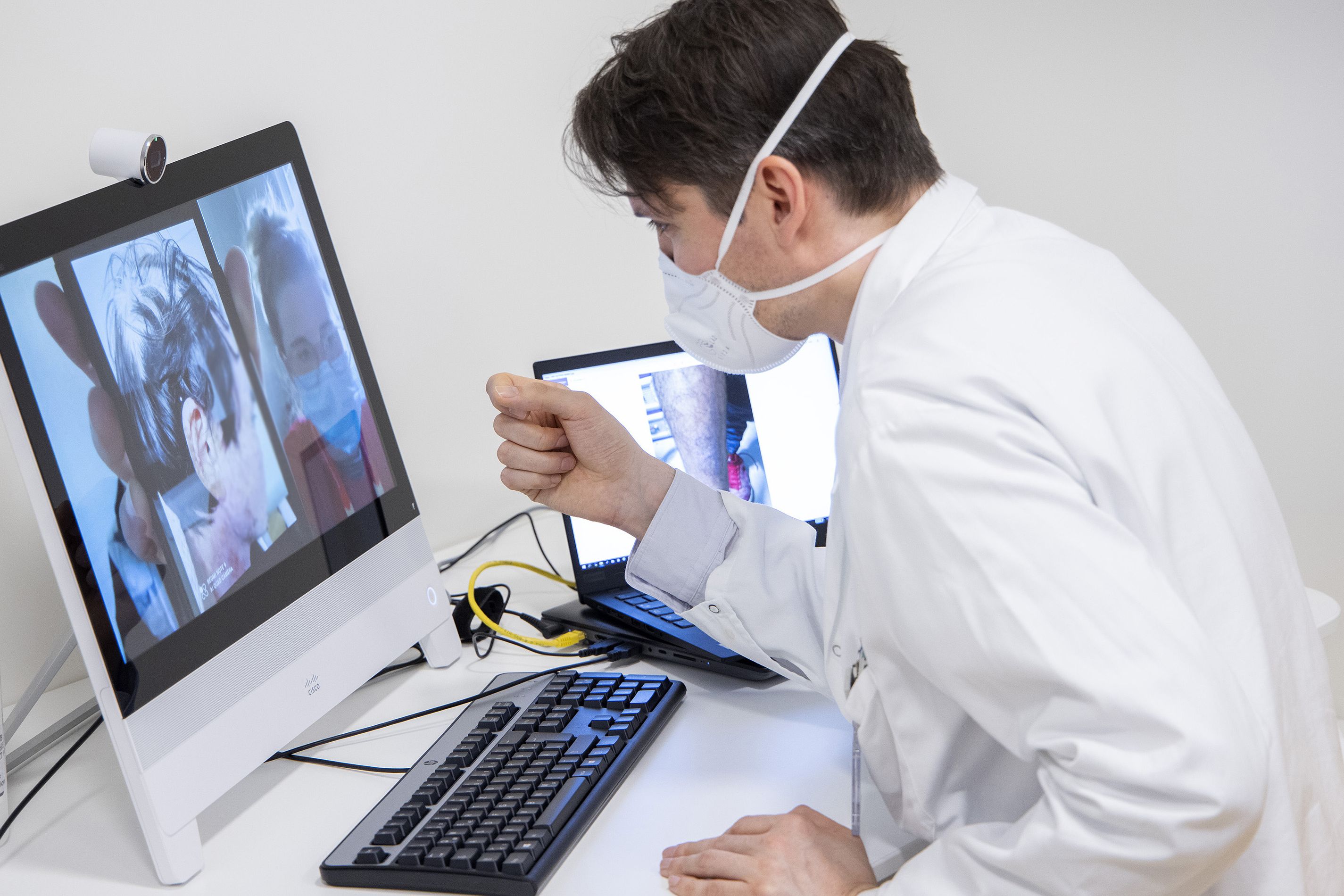 (Vienna, 11 March 2021) The ongoing dire situation in the refugee camps in Greece is presenting healthcare staff on the ground with huge challenges. People who fall ill are cared for on-site by doctors and nurses from various charitable organisations. A few months ago, MedUni Vienna joined forces with the organisations "Crisis Management Association" and "Hands on Global" to launch a joint project aimed at improving the level of medical care on offer. By working closely with the Ludwig Boltzmann Institute for Digital Health and Patient Safety, SAVD Videodolmetschen [video interpreting] and Philips, MedUni Vienna has now launched a telehealth project, in which specialists from more than 20 disciplines, such as dermatology, paediatrics or internal medicine, make themselves available for one hour a day for specialist medical online consultations.
The project started a few days ago with a consultant dermatologist: Christoph Sinz from the Department of Dermatology assisted a colleague working on the ground in the diagnosis and potential treatment of patients with dermatological symptoms. The case information had already been provided in advance via "Store and Forward" using the secure "Reacts" data connection.
Other specialist disciplines will soon follow. "The aim is to build up a telehealth network that helps to significantly improve the medical care available in the camps," explains Eva Schaden from the Department of Anesthesia, Critical Care and Pain Medicine and MedUni Vienna project leader.
Experts will be available for one hour every day for video calls from doctors in the camps, so that they can offer individual consultations. "This will make it quick and easy to access specialist expertise," explains Schaden. "Telemedicine enables us to put the person at the centre of medical care. There are already so many opportunities in the field of 'Digital Health' and we want to use them to help the people in the camps."
In future, the collaborating institutions aim to extend the service to other camps: "We are doctors and want to help people in need, no matter who they are or where they are. That is our motivation and our responsibility."
---