All News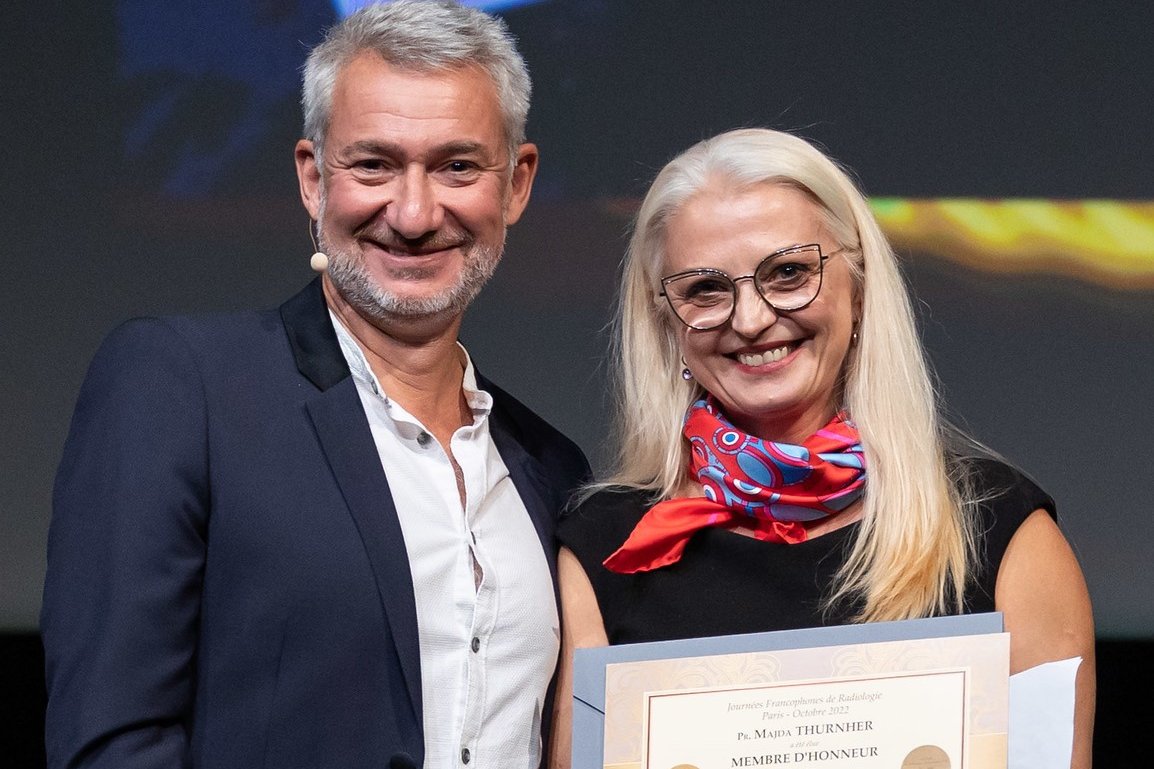 (Vienna, 20-12-2022) Majda M. Thurnher, neuro-radiologist at the University Department of Radiology and Nuclear Medicine (Clinical Department of Neuroradiology and Musculoskeletal Radiology) at the Medical University of Vienna was awarded an honorary membership at this year's congress of the French Radiological Society (Société Française de Radiologie & D'Imagerie Médicale) in Paris.
Majda M. Thurnher is a neuro-radiologist specialising in demyelinating and inflammatory diseases of the central nervous system. She was President of the European Society of Neuroradiology (ESNR) from 2014-2016 and has chaired the European Board of Neuroradiology (EBNR) since 2018.

Thurnher is President of the 46th ESNR Annual Meeting, which will be held in Vienna in September 2023.
---