All News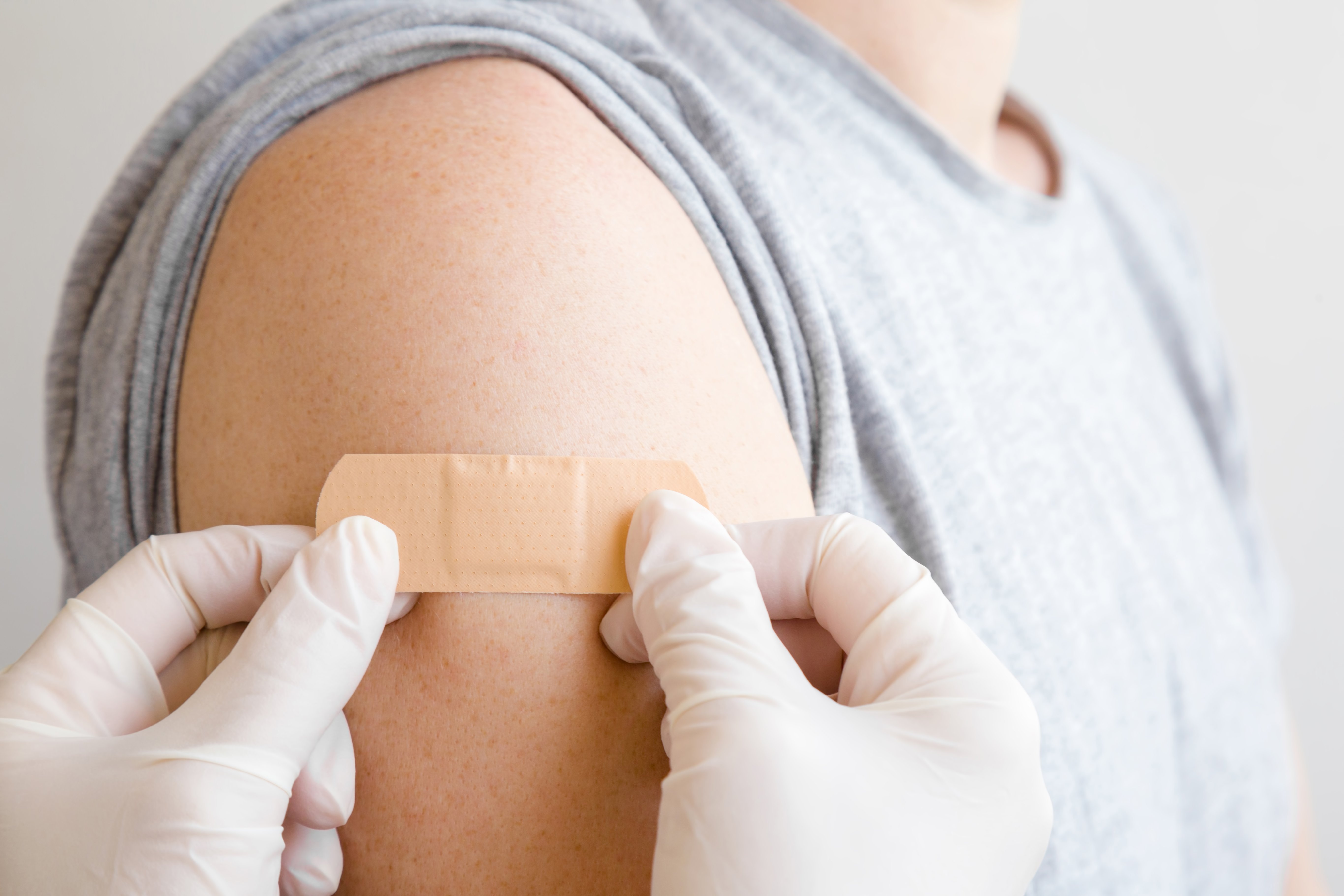 (Vienna, 01-12-2022) The Austrian Immunisation Day 2023 is not only dedicated to the current COVID-19 vaccines and the medical challenges posed by Long Covid, but also to communication on the topic of vaccination in general. In addition, it addresses the issue that diseases that have recently received little attention are returning to the centre of society due to poor vaccination coverage rates. In cooperation with MedUni Vienna, the Austrian Medical Association (ÖÄK), the Austrian Chamber of Pharmacists and the Austrian Academy of Physicians GmbH, the Austrian Vaccination Day will be held again on 21 January 2023 as a face-to-face conference at the Austria Centre Vienna and as a live stream (registration at www.impftag.at).
Under the title "The good, the bad & the ugly - News from vaccinology", on 21 January, under the medical and scientific chairmanship of Ursula Wiedermann-Schmidt, Head of the Centre for Pathophysiology, Infectiology and Immunology at MedUni Vienna, numerous top experts will examine all facets of the current state of knowledge about Corona vaccines and their effects. The difficult communication between science, politics and the public about the Corona vaccine since the beginning of the pandemic will also be analysed. In addition, there is an overview of the diverse manifestations of Long Covid and their impact on the health sector. One important point is also taken up by diseases such as measles, polio or diphtheria, which had already been considered under control, but which are emerging yet again.

At a press conference today, Thursday, 1 December 2022, Ursula Wiedermann-Schmidt, Rudolf Schmitzberger, Head of the Vaccination Department of the Austrian Medical Chamber, Gerhard Kobinger, Member of the Presidium of the Austrian Chamber of Pharmacists and Maria Paulke-Korinek from the Federal Ministry of Social Affairs, Health, Care and Consumer Protection described what currently available vaccines against the Corona virus can and cannot achieve. "The vaccines against Corona primarily prevent severe cases, hospitalisations and resulting deaths," Wiedermann-Schmidt explains, "the probability of contracting Long Covid is also significantly reduced." Nevertheless, the vaccines are not a miracle weapon; you can still fall ill, especially because new sub-variants of the virus keep appearing. "When vaccinating against Corona - as we know today - the focus is on self-protection and protection against a severe case. The original expectation of a herd immunity effect was wrong, because the vaccination cannot prevent an infection and thus also the passing on of the pathogen, or only in the short term."

Nevertheless, vaccination is still recommended, especially for risk groups. "When explaining the possible side effects of vaccination, it is always about the benefit/risk assessment compared to an infection. Today, data clearly shows that this ratio is definitely in favour of vaccination in most cases - and especially for all at-risk people." For the future, the MedUni Vienna vaccinology specialist assumes that - similar to influenza - there will be annual booster vaccinations adapted to the dominant variant in each case.

Long Covid as a challenge
Long Covid is now a recognised syndrome as a possible consequence of a Corona infection. On one hand, it manifests as post-acute Corona syndrome for four to twelve weeks after the infection in the form of various cardiovascular issues. On the other hand, it goes beyond that as post-acute Corona syndrome and causes, in addition to permanent cardiac or pulmonary symptoms, especially neurological complaints with concentration difficulties, permanent exhaustion with depression, which can tear people out of their ability to work. "The exact causes for the complex post-Covid syndrome are still not clear," explains Wiedermann-Schmidt, "various factors are currently assumed, such as virus persistence, inflammatory reactions with autoimmunity development, dysregulations in the microbiome or reactivation of an Epstein-Barr virus infection. It is evidently a permanent or relapsing inflammatory phenomenon. In any case, no single pathomechanism can be identified to date, which makes a specific therapeutic approach impossible; so far, only symptomatic approaches are taken." Post-Covid outpatient clinics are in high demand, exceeding the existing resources of the health system. This is a symptom that will be with us for a long time to come and therefore urgently requires an expansion of the treatment.

Forgotten vaccinations
Throughout the past two years, the focus has been primarily on COVID-19, while other infectious diseases have faded into the background. However, that does not mean they no longer exist because of it. "Unfortunately, we have an extreme backlog in many essential vaccinations," says Rudolf Schmitzberger, head of the Department for Vaccination Affairs at the Austrian Medical Association. For example, the analysis of measles vaccination coverage rates for 2021 showed that only 74 percent of two-year-olds are now protected against measles with two doses. A vaccination coverage rate of 95 percent is necessary to achieve community protection: "Measles is a highly contagious infectious disease that is extremely severe in case of complications," Schmitzberger emphasises: "Preventive vaccination is very effective and we strongly advise catching up on MMR vaccination as soon as possible if there is a vaccination gap".

There are also vaccination gaps for the combination immunisation against diphtheria-tetanus-pertussis-polio-Haemophilus influenza B-hepatitis B. Among one-year-old children, polio vaccination coverage rates of only 90 per cent for the first and 83 per cent for the second partial vaccination were observed in 2021. Among 10 to 16-year-olds, approx. 75,000 are not sufficiently immunised against polio, and thus also against diphtheria. For the latter, a few cases have been documented in Austria: In early summer of 2022, fatal respiratory diphtheria was reported for the first time in over 20 years; since then, at least 17 cases of diphtheria were reported in Austria. Also in case of polio, where the last case was reported in Austria in 1980, recent cases in London and New York show that the importation of polioviruses rapidly leads to an incidence of infection if vaccination coverage rates are inadequate. In the case of TBE, more than 180 cases have already been documented in Austria, with further cases to be expected: "These figures all show convincingly that we need to catch up on routine vaccinations urgently," Schmitzberger sums up and warns: "Declining vaccination coverage rates for long-forgotten diseases are dangerous, because this favours a resurgence of these diseases which can be prevented by vaccination."

Ask your medical practitioner
In order not to miss any vaccination gaps, it is advisable to have the vaccination certificate checked by a medical practitioner: "Only the doctor you trust knows your medical history and can judge which vaccinations are individually sensible and necessary," says Schmitzberger. The purpose of the medical briefing is to determine the suitability of the vaccination and to recognise possible contraindications. A recent study confirms that a personal discussion with a trusted physician is more effective than large-scale vaccination campaigns. It was investigated to what extent science-related populism has an influence on the vaccination decision. The study showed that the role of the media is decisive: while populism has hardly any effect on vaccinations that are little discussed in the media, such as against influenza or HPV, the media influence on the much-discussed COVID-19 or measles vaccinations is high. The study leaders conclude from the results that information campaigns on vaccinations must be planned with great care and that, in case of doubt, personal discussions with experts such as doctors are more successful than vaccination advertisements or posters.

New studies and findings will be presented in the field of vaccination communication: Virtual reality and artificial intelligence are to be used as important methods of support in the future. Thus, health information according to the "watering can principle" could be supplemented or replaced by personalised communication measures that are attractive to individual groups of the population.

Free HPV vaccination programme to be expanded
According to Schmitzberger, one of the most successful is the HPV vaccination. Eighty percent of all men and women are infected with human papilloma viruses at least once a year, and the majority of cancers in women and men in the middle throat and genitals are HPV-induced. The Ministry of Health recently announced that HPV vaccination will be free of charge from February 2023 until the age of 21. This is gratifying and very much to be welcomed. Be it gynaecology, urology, internal medicine, general medicine or paediatrics and adolescent medicine: "The HPV vaccination should be carried out by your trusted doctor," emphasises Schmitzberger. The expansion of the free vaccination programme is an important pillar for preventive health care. "Here, it is even more important that we doctors are involved from the start," he says. The expansion of the free HPV vaccination programme could help to increase the vaccination coverage rate, because HPV vaccination for adults has also been a question of cost up to now.

Do not neglect vaccinations in adulthood
"Even in adulthood, one must not lose sight of booster vaccinations and vaccinations in general", Mag. pharm. Dr. Gerhard Kobinger, Member of the Presidium of the Austrian Chamber of Pharmacists, appeals to the population. He points out that especially with increasing age - for instance from the age of 60 the duration of vaccination protection decreases. For this reason, the recommended vaccination intervals for many booster vaccinations are becoming significantly shorter for people over 60 - such as for the TBE vaccination or the vaccination against diphtheria, tetanus, pertussis and polio. "Many people who come to the pharmacy for personal advice have far exceeded their booster intervals in some cases. They are often surprised as well as shocked to find that they no longer have sufficient immunisation. I therefore appeal to everyone: Inform yourself in good time. Please do not neglect your vaccinations! They can prevent serious illnesses and, in some cases, save lives," says Kobinger.

Do not underestimate herpes zoster and pneumococci
Some vaccinations, such as vaccinations against herpes zoster or pneumococci are - apart from risk groups - only recommended with increasing age. "Vaccination against herpes zoster is advisable for people over the age of 50. It protects against shingles, an extremely painful inflammation of the nerves with often extremely sore blisters," explains the pharmacist. The likelihood of contracting shingles increases considerably with age: half of all herpes zoster cases occur after the age of 50, and one in three people develops shingles in the course of their lives. The new vaccine against herpes zoster will be offered in pharmacies at significantly reduced prices during the first half of 2023.

Pneumococci are also dangerous for people with increasing age. These are bacteria that can cause massive inflammation of the lungs, middle ear and cerebral membrane, as well as other serious illnesses. In addition to small children, chronically ill people and people with a weakened immune system, older people aged 60 and over are also affected. "Fortunately, there is also effective vaccination protection against these pathogens, which is recommended from the age of 60. A vaccination campaign is taking place in Austrian pharmacies until 31 March 2023. During this campaign period, pneumococcal vaccines can be obtained at reduced prices," says Kobinger, a member of the Executive Committee of the Apothekerkammer.

Get vaccinated against influenza now
Another vaccination that is especially recommended for older people is the one against the real flu. The big wave did not occur during the last two flu seasons, due to strict hygiene measures. This year, however, a higher influenza activity is expected. Kobinger says: "Please be on the safe side, especially in this winter season. Now is the ideal time to get vaccinated against influenza!"
However, many people underestimate influenza. After an influenza vaccination record during the 2020/21 flu season with the highest vaccination coverage rate to date of 21.3%, the willingness to be vaccinated dropped again to 16.9% last year.

Closing vaccination gaps in the population
"Two new chapters are included in the Austria 2023 Vaccination Plan, which deal with monkey pox and COVID-19. Based on recent scientific findings and the availability of new data, for example on vaccination coverage rates or epidemiology, many chapters have been updated or supplemented. One very special milestone is the extension of free vaccination against human papillomavirus (HPV). From 1 February 2023, it will be available free of charge until the age of 21 in the child vaccination programme of the federal government, the provinces and the social insurance carriers. In the process, the recommendation of HPV vaccination in the 1+1 vaccination scheme was extended to the completed 21st year of life. This measure represents an important step in the fight against cervical cancer and other HPV-associated diseases. Against the background of the COVID-19 pandemic, it can also be assumed that there have been increased vaccination gaps as recommended vaccinations were not taken up. It is therefore of the utmost importance to point out the vaccination gaps in the population and to push for their closure. From a medical point of view, it should be noted that the vaccination coverage rates against vaccine-preventable diseases in Austria are currently still significantly below the values required for community protection," emphasises Maria Paulke-Korinek of the Federal Ministry of Social Affairs, Health, Care and Consumer Protection.

Austrian Vaccination Day 2023: Saturday, 21 January 2023. "The good, the bad & the ugly - News from vaccinology", hybrid conference and exhibition from 8:00-17:00 at the Austria Centre Vienna. The Austrian Vaccination Day is the largest trend-setting vaccination event for physicians, pharmacists and representatives of other healthcare professions and is organised by the Austrian Academy of Doctors in cooperation with MedUni Vienna, the Austrian Medical Association and the Austrian Chamber of Pharmacists. All information, registration and programme: www.impftag.at.
---