All News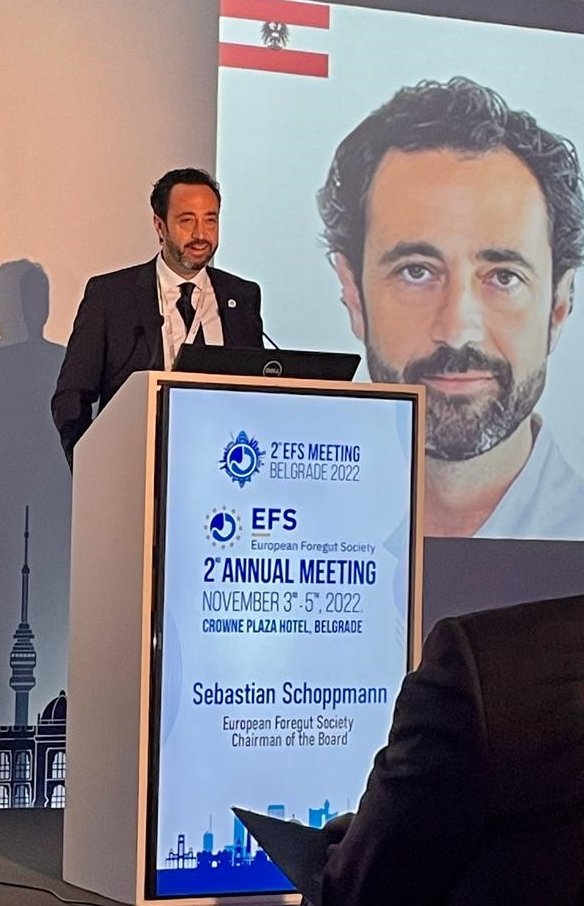 (Vienna, 11 November 2022) At this year's congress of the European Foregut Society in Belgrade, Sebastian F. Schoppmann from the Department of General Surgery (Division of Abdominal Surgery) of the Medical University of Vienna, was elected Chairman of the Board.
The European Foregut Society (www.euro-fs.org) is a pan-European, interdisciplinary society dedicated to the study and optimisation of the treatment of functional gastro-oesophageal diseases. His term of office will run from 2022 to 2025.
About Sebastian Schoppmann
Sebastian Schoppmann is a surgeon at the Medical University of Vienna's Department of General Surgery, where he heads up the working group for gastro-oesophageal surgery, as well as the surgical functional diagnostics unit. He is also head of the Gastro-oesophageal Tumour Unit (CCC-GET) at the Comprehensive Cancer Center (CCC) Vienna of MedUni Vienna and University Hospital Vienna. Schoppmann has authored more than 240 specialist articles. He is president of the Austrian Society for Minimally Invasive Surgery.
---