All News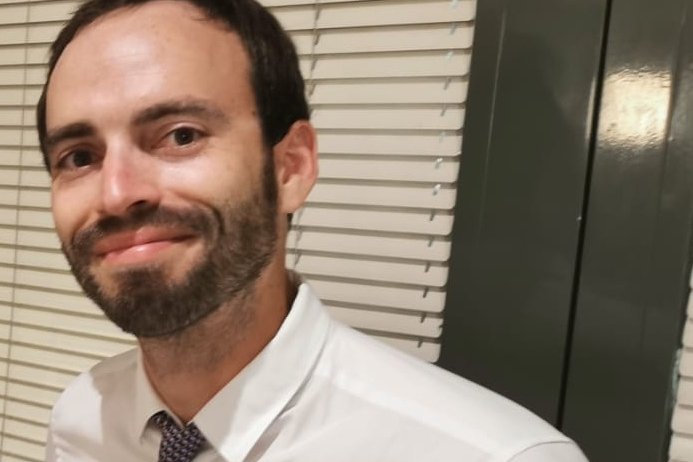 (Vienna, 12 October 2022) Thomas Steinkellner, Assistant Professor at the Institute of Pharmacology at MedUni Vienna, was awarded the Heribert Konzett Prize 2022 for his scholarly work in the field of molecular neuropharmacology at the annual meeting of the Austrian Pharmacological Society (APHAR) in Graz, Austria.
Thomas Steinkellner's research focuses on neurotransmitter transporters and their role in neurological and psychiatric diseases. His research has demonstrated that the expression of a vesicular glutamate transporter (VGLUT2) is increased in dopaminergic neurons in Parkinson's disease patients and in the post-mortem brains of patients with Parkinson's disease. This glutamatergic phenotype appears to have both neuroprotective and neurotoxic effects on the survival of these cells, depending on the level of expression, and thus may be a crucial factor in the pathogenesis of PD.
The Heribert Konzett Prize is awarded annually by the Austrian Pharmacological Society (APHAR) to recognize the achievements of young scientists conducting independent research in the field of experimental or clinical pharmacology and to encourage their further advancement. The prize value is 3,000 euros and was provided by AstraZeneca Austria.
Due to the suspension of the annual pharmacology meeting in the last two years due to the pandemic, this year the Heribert-Konzett Prize 2021 was also awarded (also sponsored by Astra Zeneca). The HK Prize 2021 went to Eva Maria König, research team leader at St. Anna Children's Cancer Research in Vienna and former doctoral student at the Institute of Pharmacology at MedUni Vienna.

About him
Thomas Steinkellner studied Molecular Biology at the University of Vienna from 2005-2010. Subsequently, he completed his PhD studies from 2010-2014 at MedUni Vienna ('Molecular Drug Targets', supervisor: Harald Sitte) in addition this was followed by a postdoctoral fellowship in the Department of Neurosciences at the University of California, San Diego (lab of Thomas Hnasko) from 2014-2020. Thomas Steinkellner was granted a §99(5) tenure-track professorship in Molecular Pharmacology in 2020 and has since been a research team leader at the Institute of Pharmacology, Centre for Physiology and Pharmacology ( Supervisor: Michael Freissmuth).
---