All News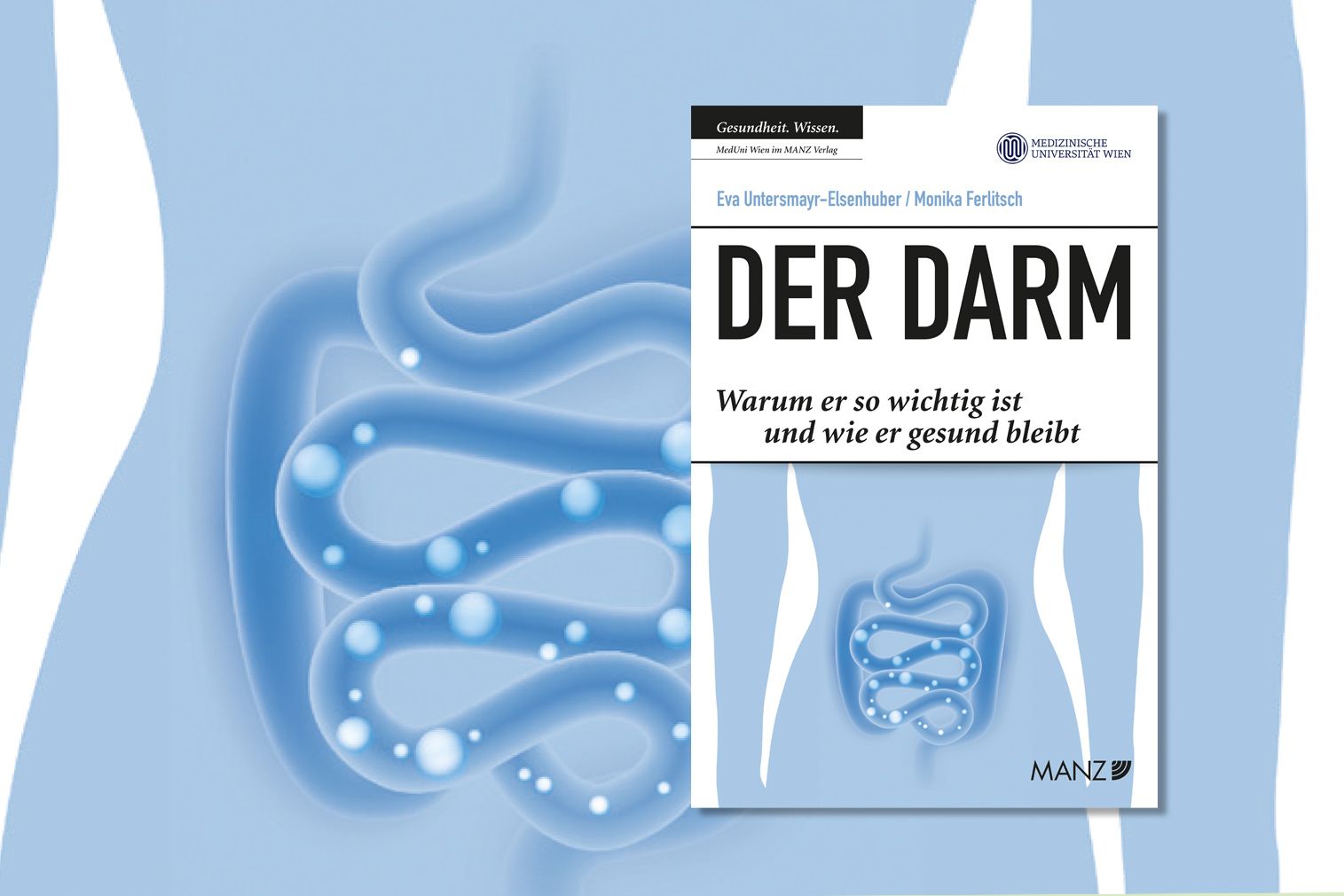 (Vienna, 22 June 2021) The gut – a marvellous thing that nourishes our body, protects it, and contributes much more to health and disease than we often realise. In this self-help book "The Gut", which has just been published by MedUni Vienna in collaboration with MANZ Verlag, Eva Untersmayr-Elsenhuber and Monika Ferlitsch from the Medical University of Vienna explain why the gut is so important for human well-being and how it stays healthy.
The MedUni Vienna experts from the field of immunology and gastroenterology also provide an overview of the structure and function of the gut and give scientific fact-based, but easy-to-understand, answers to questions such as "How does a healthy gut protect the whole body and what happens if this protection is lost?" or "What role does our lifestyle play and what is the best diet for gut health?" Readers are accompanied throughout the book by four families who have to cope with specific diseases that have their origin in the gut. Their individual cases – which occurred at different times – are simply explained by way of examples.
"Not all bowel diseases are down to our lifestyle choices. Some are due to a genetic predisposition and others are caused by pathogens," point out the authors and experts from MedUni Vienna, Eva Untersmayr-Elsenhuber (Institute of Pathophysiology and Allergy Research at the Center for Pathophysiology, Infectiology and Immunology) and Monika Ferlitsch (Division of Gastroenterology and Hepatology at the Department of Medicine III). "In our book, we therefore indicate which bowel disorders can become life-threatening and which are completely harmless."
In addition, there is detailed information about the most frequent symptoms of bowel diseases – for example those associated with Covid-19, as well – and practical tips about bowel investigations, especially about the early detection of bowel cancer and how best to prepare for a colonoscopy.
All MedUni Vienna books at MANZ Verlag
Link to all books published by MedUni Vienna in collaboration with MANZ Verlag and to online ordering: https://www.manz.at/gesundheit-wissen
The book is, of course, also available in the MedUni Vienna shop in the foyer of Vienna General Hospital.
Recommended reading: "Der Darm – warum er so wichtig ist und wie er gesund bleibt" [The gut – why it is so important and how it stays healthy]. Eva Untersmayr-Elsenhuber, Monika Ferlitsch. ISBN: 978-3-214-02196-2. Paperback, 180 pages. 23.90 EUR.
Link to MANZ online-shop: https://bit.ly/3gpYxRX
---