All News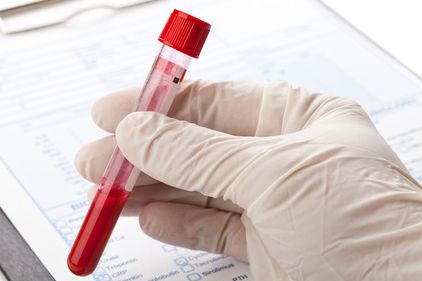 (Wien, 29-06-2021) ForscherInnen an der Klinischen Abteilung für Infektionen und Tropenmedizin sowie an der Klinischen Abteilung für Hämatologie und Hämostaseologie der Universitätsklinik für Innere Medizin I der MedUni Wien und des AKH Wien forschen derzeit umfassend am Thema COVID-19 und Blutgerinnungsstörungen. Nun konnten sie in aktuell publizierten Studien Erkenntnisse über die Bedeutung von extrazellulären Vesikeln bei PatientInnen mit milder oder schwerer COVID-19 Erkrankung gewinnen. Extrazelluläre Vesikel sind für die Entstehung von Blutgerinnsel, wie sie bei COVID-19 PatientInnen besonders in der Lunge vorkommen, möglicherweise mitverantwortlich. In einer anderen Studie wurden microRNAs als mögliche Marker der Zellaktivierung und Gewebsschädigung identifiziert.
Corona-Erkrankte haben mehr extrazelluläre Vesikel im Blut
In einer Kohorte von COVID-19-PatientInnen, konnte Ludwig Traby gemeinsam mit Sabine Eichinger und Paul Kyrle zeigen, dass diese signifikant mehr extrazelluläre Vesikel im Blut aufweisen als gesunde Kontrollpersonen (1). Die extrazellulären Vesikel stammen hauptsächlich von Thrombozyten, Endothelzellen und Leukozyten. Interessanterweise lassen sich aber auch extrazelluläre Vesikel, die von Alveolarmakrophagen und Alveolarzellen stammen, im Blut nachweisen, und waren bei PatientInnen deutlich höher als bei den Gesunden. Dies könnte ein Marker der Lungenschädigung im Rahmen von COVID-19 sein.
Die Immunantwort auf eine Infektion mit SARS-CoV-2 ist mit einer starken thromboinflammatorischen Reaktion verbunden. Dementsprechend fanden die AutorInnen heraus, dass citrullinierte Histone als Marker für "Neutrophil Extracellular Traps (NETS)" signifikant höher bei PatientInnen als bei den gesunden Kontrollen waren und auch mit dem Schweregrad der Erkrankung korrelierten. Gemeinsam mit ForscherInnen der Intensivstation der Universitätsklinik für Innere Medizin I ist das Team um Ludwig Traby und Sabine Eichinger gerade dabei herauszufinden, ob citrullinierte Histone und andere Marker von NETS auch bei PatientInnen mit extrakorporaler Membranoxygenierung (ECMO) mit dem Verlauf von COVID-19 korrelieren und so als Parameter für die Prognose dieser PatientInnen dienen können.
MicroRNAs als mögliche Marker der Gewebeschädigung
In einer weiteren Studie wurde im Rahmen einer Kooperation mit KollegInnen vom King's College London British Heart Foundation Centre, School of Cardiovascular Medicine and Sciences, London, und TAmiRNA GmbH in Wien, die Bedeutung von microRNAs als Marker der Zellaktivierung und Gewebsschädigung erforscht (2).
MicroRNAs im Blut, die von Myozyten (miR-133a) und Leber (miR-321) stammten, zeigten eine deutliche Assoziation mit der 28-Tage Mortalität von COVID-19 PatientInnen auf Intensivstationen. Diese MicroRNAs sind Ausdruck des durch die Entzündung verursachten Muskelschadens und der hepatischen Akutphasereaktion. Die Bestimmung dieser MicroRNAs könnte dazu beitragen, das Ausmaß von Organschädigung und Entzündungsreaktionen besser einschätzen und Behandlungsstrategien somit anpassen zu können.
Die Projekte wurden durch den Medizinisch-Wissenschaftlichen Fonds des Bürgermeisters der Bundeshauptstadt Wien unterstützt.

1. Traby L, Kollars M, Kussmann M, Karer M, Sinkovec H, Lobmeyr E, Hermann A, Staudinger T, Schellongowski P, Rössler B, Burgmann H, Kyrle PA, Eichinger S. Extracellular vesicles and citrullinated histone H 3 in coronavirus disease 2019 (COVID-19) patients. Thromb Haemost. 2021 Jun 2. doi: 10.1055/a-1522-4131. Epub ahead of print. PMID: 34077977.
2. Gutmann C, Khamina K, Theofilatos K, Diendorfer AB, Burnap SA, Nabeebaccus A, Fish M, McPhail MJW, O'Gallagher K, Schmidt LE, Cassel C, Auzinger G, Napoli S, Mujib SF, Trovato F, Sanderson B, Merrick B, Edgeworth JD, Shah AM, Hayday AC, Traby L, Hackl M, Eichinger S, Shankar-Hari M, Mayr M. Circulating MicroRNAs of Different Organ Origin in Critically Ill COVID-19 Patients. Submitted
---