All News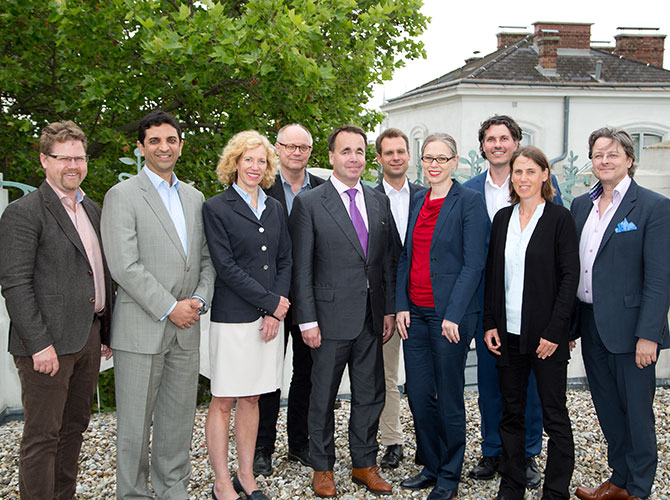 (Wien, 16-06-2016) Das schwedische Unternehmen Cyxone, eine Tochterfirma von ACCEQUA AB mit Sitz in Malmö, ist vor kurzem an die Börse gegangen – und zwar mit einer Patentanmeldung der MedUni Wien zur möglichen Entwicklung eines oral wirksamen Medikaments gegen Multiple Sklerose. Die Erfindung "Cyclotides as immunosuppressive agents" stammt von Christian Gruber vom Zentrum für Physiologie und Pharmakologie und Carsten Gründemann vom Universitätsklinikum Freiburg und wurde von der Abteilung Technologietransfer (TTO) der MedUni Wien patentiert und kommerziell verwertet.
Der Börsengang am schwedischen Aktienmarkt – es wurden Aktienpakete mit je zwei Aktien und zwei Optionsscheinen ausgegeben – war zu mehr als 500 Prozent überzeichnet, berichtet Gruber. Nun wurden 2,5 Millionen Euro an Aktienkapital für die Vorbereitung auf eine klinische Phase-I-Studie eingenommen. "Damit kann die Firma alle geplanten Schritte bis 2017 finanzieren", sagt der MedUni Wien-Forscher.
Mit Pflanzenpeptid contra Multiple Sklerose
Christian Gruber ist für diese Entdeckung zu Beginn des Jahres zum "Inventor of the Year 2015" an der MedUni Wien gekürt worden: Dabei geht es um die Entwicklung eines Wirkstoffes welcher in Tablettenform für die Behandlung von Multipler Sklerose verabreicht werden könnte. Gruber und Kollegen konnten im Tiermodell zeigen, dass es nach der Behandlung mit einem speziellen synthetischen Pflanzenpeptid (Zyklotid) zu keiner weiteren Entwicklung üblicher klinischer Anzeichen einer Multiplen Sklerose kommt.
---
More information and resources
---