All News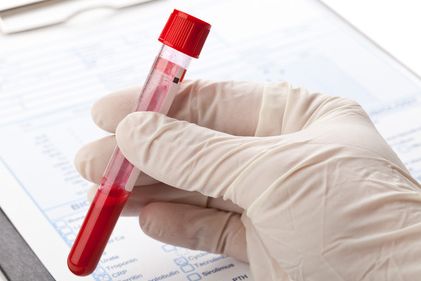 (Vienna, 30 November 2020) A team of MedUni Vienna researchers led by Sabine Eichinger and Paul A. Kyrle has obtained important findings relating to cyclic thrombocytopenia.. Upon the invitation of the journal "Blood", they have summarised the current status of their research into this rare disease in a review article.
Cyclic thrombocytopenia (CTP) is a rare disorder characterised by cyclical variations in the platelet count. CTP is initially, almost always misdiagnosed as immune thrombocytopenia and only diagnosed correctly years later – if at all. Affected patients are given numerous treatments described as effective for immune thrombocytopenia (e.g. thrombopoietin receptor agonists, rituximab, splenectomy), which are all ineffective but nonetheless carry considerable risks and side-effects.
The pathogenesis of CTP is unclear. A T-cell-receptor rearrangement or an underlying haematological disease have been described in some patients. Interestingly, the fluctuation in the platelet count is often in phase with the menstrual cycle in women.
Little is known about CTP, even in specialist circles, and only a limited number of case reports are available.
As part of the team led by Sabine Eichinger and Paul A. Kyrle from the Division of Hematology and Hemastasology (Department of Medicine I), Oskar Steinbrecher accurately characterised nine patients with CTP and published the results in the prestigious scientific journal Haematologica (1).
As a result of this work, Blood invited Sabine Eichinger and Paul A. Kyrle to write a review article in the "How I …" series and this has now been published. (2). This article focusses on aspects and possibilities of providing a timely accurate diagnosis of CTP, so as to spare patients from potentially dangerous but ultimately futile treatments. In single cases, the two authors have successfully treated patients with cyclosporin or danazol and conclude with the positive observation that spontaneous remission can occur evenafter many years.
1. Steinbrecher O, Mitrovic M, Eischer L, Šinkovec H, Eichinger S, Kyrle PA. Clinical and laboratory characteristics of cyclic thrombocytopenia: an observational study. Haematologica. 2020 Apr;105(4):e198-e201. doi: 10.3324/haematol.2019.237909. Epub 2020 Jan 23. PMID: 31974196; PMCID: PMC7109752.
2. Kyrle PA, Eichinger S. How I manage cyclic thrombocytopenia. Blood. 2020 Nov 16:blood.2020008218. doi: 10.1182/blood.2020008218. Epub ahead of print. PMID: 33197928.
---