All News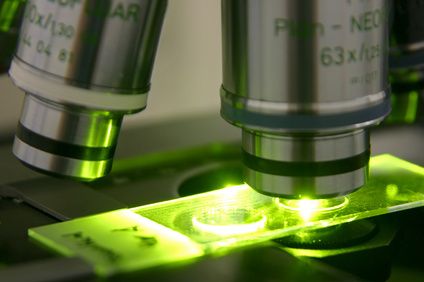 (Vienna, 27 November 2020) Anaplastic large cell lymphoma (ALCL) is a rare form of lymphoma that mainly occurs in children and young people. About a quarter of patients experience a relapse after chemotherapy. In the course of preclinical investigations, an international research group – led by molecular pathologist Lukas Kenner of MedUni Vienna and molecular biologist Suzanne Turner from the University of Cambridge/Masaryk University in Brno – have now identified a mutation of the Notch protein that causes the tumour. Notch1 is activated by a specific protein complex, suggesting that the mechanism could be inhibited with medication containing a suitable inhibitor. The study was published in the highly respected journal Haematologica.
Anaplastic large cell lymphoma (ALCL) is a malignant T-cell lymphoma belonging to the non-Hodgkin group and mainly affects children and young people. ALCL accounts for about ten to fifteen percent of all childhood lymphomas, and there is evidence that in some rare cases breasts implants can promote its formation. In ALCL an oncogene called anaplastic lymphoma kinase (ALK) is abnormally expressed, causing an aggressive tumour. The standard treatment is CHOP chemotherapy, a combination of four different drugs which often fails to completely cure patients, and the recurrence rate is 25 percent. However if the cancer recurs, then CHOP chemotherapy is ineffective in most cases.
A research team headed by Lukas Kenner from MedUni Vienna's Department of Experimental Pathology and Laboratory Animal Pathology, and molecular biologist Suzanne Turner, who lectures at the University of Cambridge and Masaryk University in Brno, have now investigated tissue material from ALCL patients by means of histological examinations and in a mouse model. To understand the pathology of this lymphoma and identify new therapeutic targets, they conducted whole exome sequencing (WES) of anaplastic lymphoma kinase ALCL. This led to the discovery of a tumorigenic mutation of the Notch1 protein, which is activated by the gamma secretase protein complex. Based on their observations, the scientists believe that gamma secretase inhibitors (GSI) could be used as an active substance in a targeted treatment for ALCL in combination with an ALK inhibitor. An additional benefit would be improved tolerability compared to chemotherapy, a reason why the development of a new primary treatment would be so welcome, as would a second-line therapy for use in cases where the cancer returns.
Lukas Kenner: "We hope that the discovery of this Notch1 mutation in ALCL will quickly lead to the use of gamma secretase inhibitors in the personalised treatment of ALCL patients."
The study is the result of cooperation between MedUni Vienna, the University of Cambridge and Masaryk University in Brno, as well as the European Research Initiative on ALK-related Malignancies (ERIA), the EU-ITN ALKATRAS project, and the European Intergroup for Childhood Non-Hodgkin Lymphoma.
Service: Haematologica
Whole Exome Sequencing reveals NOTCH1 mutations in anaplastic large cell lymphoma and points to Notch both as a key pathway and a potential therapeutic target
Hugo Larose, Nina Prokoph, Jamie D. Matthews, Michaela Schlederer, Sandra Högler, Ali F. Alsulami, Stephen P. Ducray, Edem Nuglozeh, Feroze M.S. Fazaludeen, Ahmed Elmouna, Monica Ceccon, Luca Mologni, Carlo Gambacorti-Passerini, Gerald Hoefler, Cosimo Lobello, Sarka Pospisilova, Andrea Janikova, Wilhelm Woessmann, Christine Damm-Welk, Martin Zimmermann, Alina Federova, Andrea Malone, Owen Smith, Mariusz Wasik, Giorgio Inghirami, Laurence Lamant, Tom L. Blundell, Wolfram Klapper, Olaf Merkel, G.A. Amos Burke, Shahid Mian, Ibraheem Ashankyty, Lukas Kenner, Suzanne D. Turner
DOI: 10.3324/haematol.2019.238766.
---