All News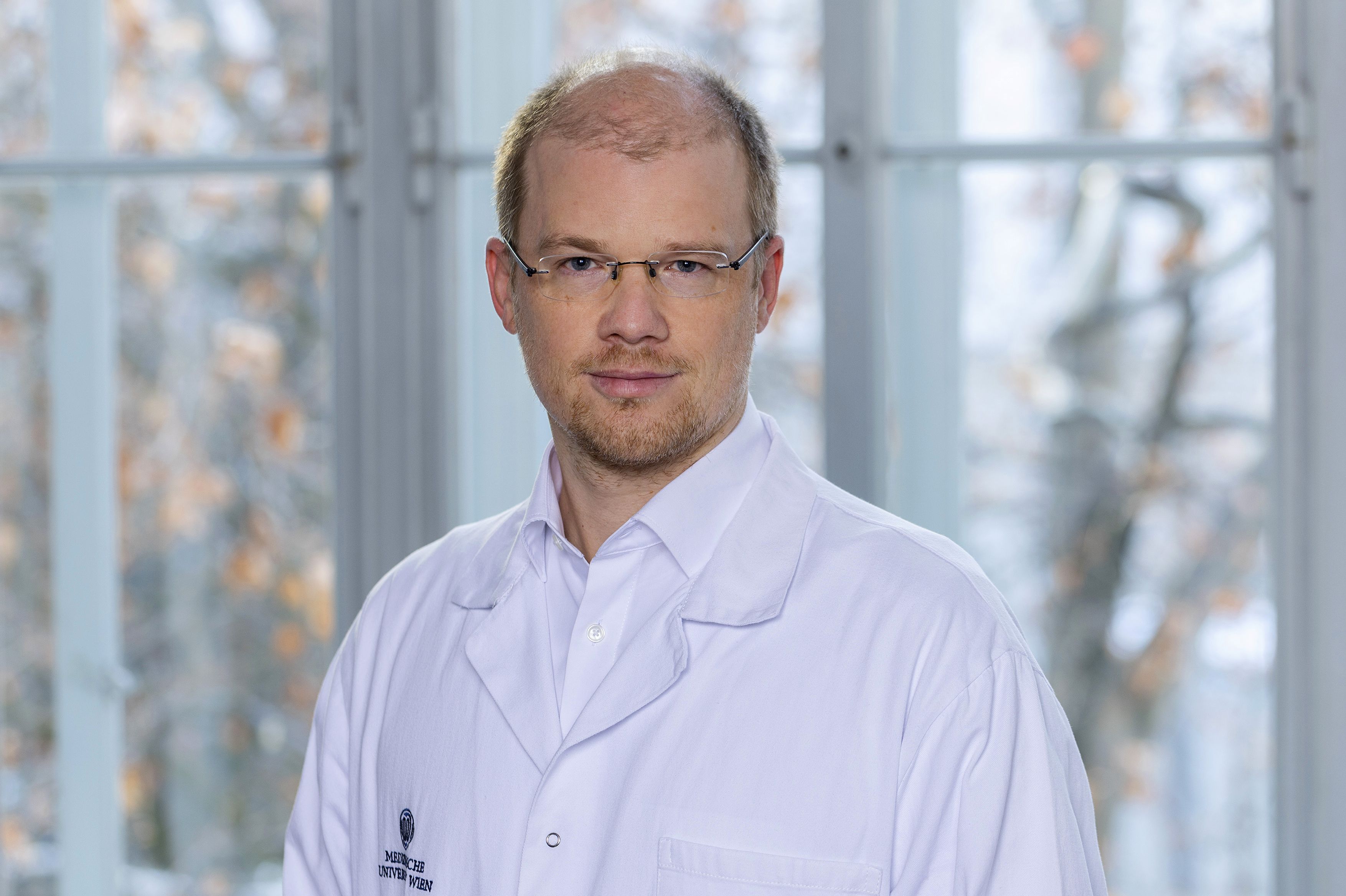 (Vienna, 01 January 2022) Andreas Bergthaler has been appointed Professor of Molecular Immunology (§98) at MedUni Vienna with effect from 01 January 2022. He also heads the Institute for Hygiene and Applied Immunology at the Center for Pathophysiology, Infectiology and Immunology. He and his team are investigating how inflammatory processes are regulated and how the immune system reacts to viral infections.
"My group is interested in what triggers viral infections in the body and how this leads to disease," explains Bergthaler. "To do this we use infection models and an interdisciplinary approach based on immunological-virological methods and the latest 'omic' techniques to shed light on unknown key molecular processes on the part of virus and host. One of our focuses is on how inflammatory processes and metabolism influence each other. In this field of immunometabolism, we are not only interested in immune cells, but also in the involvement of other organs such as the liver and adipose tissue."
For example, this plays a central role in the multifactorial disease known as cachexia, which occurs in many people with chronic diseases such as cancer, infections and autoimmune diseases. Bergthaler and his team are therefore also trying to understand which mechanisms in infections resemble those in cancers, for example, in order to learn from different areas beyond the boundaries of these diseases and ultimately to understand how to intervene therapeutically.
In parallel, Bergthaler is also very interested in the laws governing how a virus mutates over time and what this means for the disease and the immune response. "To this end, we have already completed essential studies into the mutational dynamics of the SARS-CoV-2 virus and, in particular, we would like to have a better understanding of the reciprocal influence of viral mutations and the immune system, which would also contribute to public health."
Research and teaching goals
"I want to convey that our immune response is a miraculous, but also highly complex, system that serves us very well in the vast majority of cases. More and more people are now subscribing to the view that the immune system is not based solely on immune cells and immune messengers such as cytokines, but is much broader in scope. Ultimately, it is an integral component of the whole body that doesn't stop short of any organ system."
For this reason, Bergthaler would like to include more (patho)physiological principles and also communication between cells and organs into the study of molecular immunology, in order to gain a better understanding of how metabolism, and also diet and gut microbiome, support the immune system. Many of these complex mechanisms can be clearly demonstrated using viral infections.
About Andreas Bergthaler
Andreas Bergthaler studied veterinary medicine at the University of Veterinary Medicine in Vienna and completed his doctorate under Hans Hengartner and Nobel Prize-winner Rolf Zinkernagel at the Institute of Experimental Immunology at the University of Zurich. He has completed international placements at the Royal Dick School of Veterinary Studies, Edinburgh (UK) and the Department of Immunology, University of Tokyo (Japan). As a Postdoctoral Fellow, he worked at the University of Geneva (CH) and at the Institute for Systems Biology in Seattle (US). He qualified as a university lecturer in virology at MedUni Vienna.
Since 2011, he has headed up a research group at the CeMM (Research Center for Molecular Medicine of the Austrian Academy of Sciences) in Vienna. Link: Bergthaler Group at CeMM
---