All News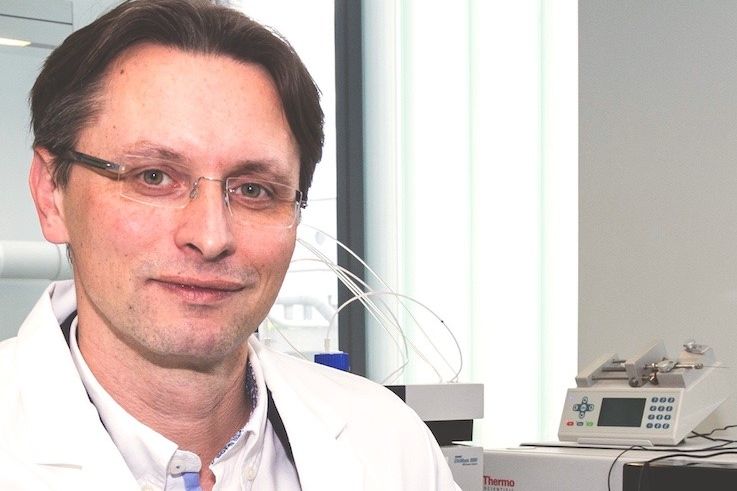 (Vienna, 19 January 2022) Manuel Mayr, Professor of Cardiovascular Proteomics at the British Heart Foundation Centre of Research Excellence, King's College London and an expert in the study of protein changes in cardiovascular disease, will receive support for his research activities at MedUni Vienna as from 17 January 2022 via funding for a Cardiovascular Cluster Professorship pursuant to Section 99 (1) of the University Act.
The main focus of Manuel Mayr's research is on protein changes in cardiovascular disease, as well as microRNAs and their role in the regulation of protein translation. Thus, he combines protein analysis and microRNA measurements for biomarker analysis, among other applications.
A joint study on COVID-19 conducted with Ludwig Traby and Sabine Eichinger was recently published in Cardiovascular Research.
Mayr will expand his joint research work with colleagues at the Medical University of Vienna within the framework of the "Cardiovascular Cluster", thereby enhancing the "Proteomics Core".
Manuel Mayr studied medicine in Innsbruck, graduated sub auspiciis Praesidentis and subsequently worked at the Institute of Aging Research of the Austrian Academy of Sciences in Innsbruck. After completing his PhD in Proteomics and Metabolomics in London, he has been working at King's College London since 2005. Mayr's achievements have earned him the Bernard and Joan Marshall Research Excellence Prize from the British Society for Cardiovascular Research (2010), the Outstanding Achievement Award from the European Society of Cardiology Council for Basic Cardiovascular Science (2013) and a British Heart Foundation Personal Chair since 2017.
Information: www.cardiovascularproteomics.eu
---