All News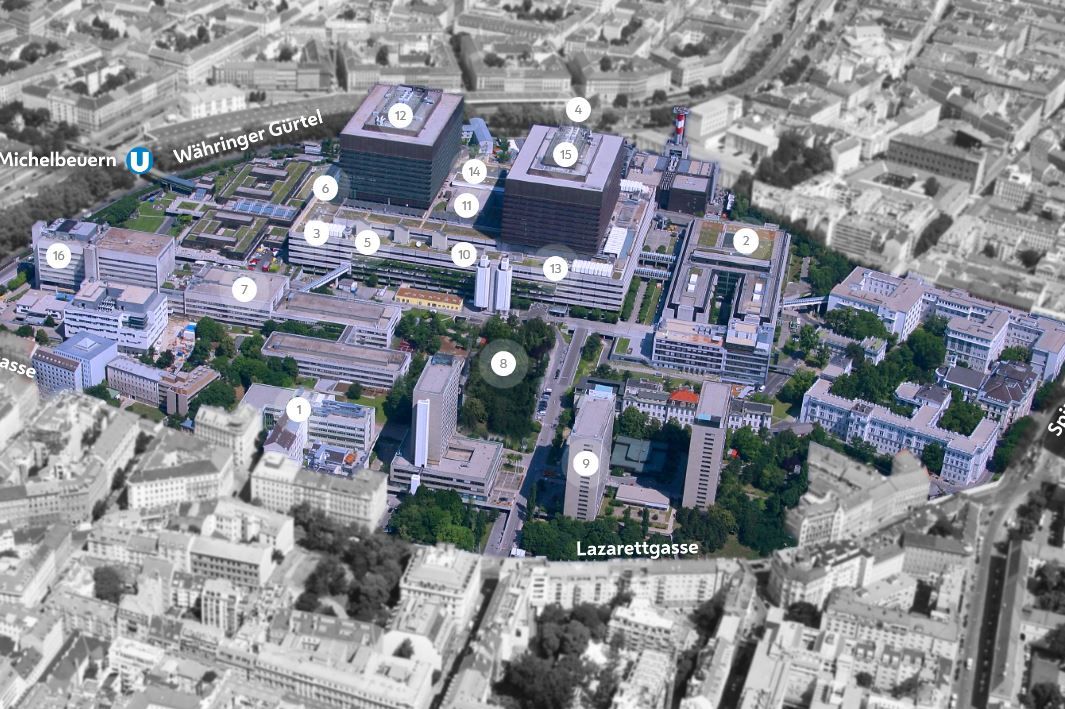 (Wien, 11-01-2022) On the new website www.bauprojekte.akhwien.at, MedUni Vienna and University Hospital Vienna provide details of the extensive modernisation projects scheduled to take place on the joint site by 2030 to create a state-of-the-art medical infrastructure.
Quick navigation with site map
On the home page, users will find a view of the site, on which the construction areas are marked, to give them a quick overview of the various projects. One click takes you to information about the construction area, so you can see what modernisation work is taking place. The menu item "News" (Aktuelles), which is also found on the home page, will give the latest news and an up-to-the-minute report on any milestones.
Investment in the future of medicine
The extensive refurbishments and new construction projects represent investments in patient care, research and teaching on the highest international level. For example, in the coming years, the surgical and nursing areas will be extensively modernised and a dedicated Parent-Child Center will be built. New research facilities will elevate student education to an even higher level and become an engine for research. Three new centres will be created on MedUni Vienna/University Hospital of Vienna Campus for 21st century medicine: the Center for Translational Medicine and Therapies, the Center for Technology Transfer and the Eric Kandel Institute for Precision Medicine.
To the website: www.bauprojekte.akhwien.at
---