All News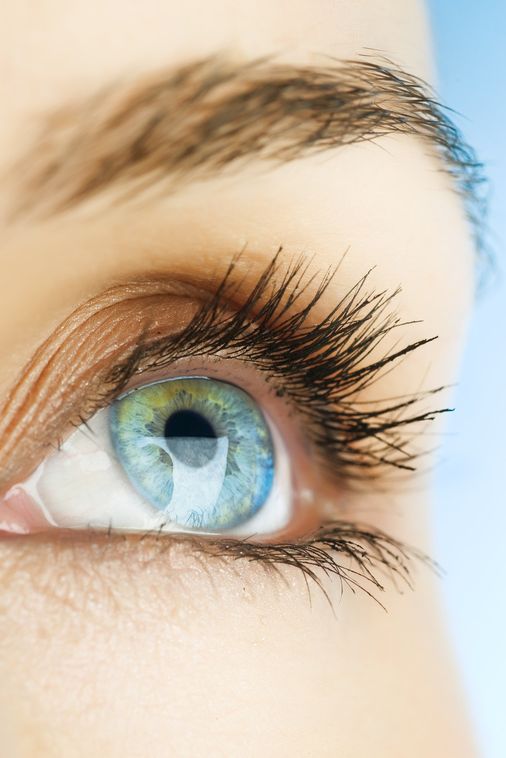 (Vienna, 04 May 2021) The number of patients at risk of developing serious retinal diseases or even going blind in the future is growing much faster than the number of trained ophthalmologists. The time available for examination is decreasing in inverse proportion to the amount of information that has to be gathered, especially in the form of retinal scans, by Optical Coherence Tomography (OCT), processed and classified. The Christian Doppler Laboratory for "Artificial Intelligence (AI) in Retina", which opened today at MedUni Vienna, is being led by Hrvoje Bogunović from the Department of Ophthalmology and Optometrics and will focus on the development of AI-based systems for improving efficiency in the diagnosis, monitoring and treatment of retinal diseases.
"Our overarching goal is to streamline treatment processes for doctors by supporting them in the area of medical image analysis. Specifically, this is about using the information from retinal scans optimally for the purposes of diagnosis and patient management," explains Bogunovic. This is to be implemented by developing AI-based systems for supporting clinical decision-making. "As a heavily image-based branch of medicine with standardised imaging protocols, ophthalmology is ideally placed to serve as a testing ground for the introduction of AI-based support systems of this kind," says the laboratory manager.
"It is important to understand how great a role Artificial Intelligence can play in healthcare," emphasises Digitization Minister Dr Margarete Schramböck. "It can help to identify the causes of diseases – the earlier, the better. Austria wants to be at the forefront of this development and I am therefore delighted about this CD laboratory, which will make an important contribution towards this goal."
"Building on many years of scientific excellence and innovation in the field of ophthalmology, the new CD Laboratory, supported by the Christian Doppler Society, will contribute to MedUni Vienna's plans to prioritise precision medicine. The close collaboration between bioinformatics, clinicians and the commercial partner will ensure that research results will feed through into patient care," stresses Michaela Fritz, Vice Rector for Research and Innovation at MedUni Vienna.
AI represents an enormous challenge
The application of AI in everyday clinical practice is a great opportunity but, at the same time, represents an enormous scientific challenge. "The current AI systems rely upon enormous amounts of data but, at the same time, are very fragile, since they cannot readily be generalised to interact with different imaging systems and so often create opaque black-box systems," points out Bogunović. The new laboratory will therefore work with the Christian Doppler Society to overcome these obstacles, in order to ensure that Artificial Intelligence technology supports clinical workflows rather than hindering them.
"Over the last five years, the medical world has worked hard to understand the capabilities of AI systems. Over the next five years, we will be looking at how AI can best provide practical support to clinicians in their day-to-day work."
Bogunović and the majority of his working group are information scientists but are integrated within and employed by MedUni Vienna's Department of Ophthalmology and Optometrics. This makes for close, successful and interdisciplinary collaboration with the retinal specialists who work there. The laboratory's commercial partner is Heidelberg Engineering, a company specialising in medical equipment that develops imaging and healthcare IT products for ophthalmological diagnostics.
More informations about the CD Laboratory and videos are available at www.meduniwien.ac.at/ai-in-retina.
About Christian Doppler Laboratories
Christian Doppler Laboratories conduct high-level, application-oriented basic research, whereby outstanding scientists collaborate with innovative companies. The Christian Doppler Research Association is a global model of Best Practice in promoting this type of collaborative initiative. Christian Doppler Laboratories are jointly financed by the government and the private companies involved. Most of the public funding is provided by the Austrian Federal Ministry for Digitization and Business Location (BMDW).
---