All News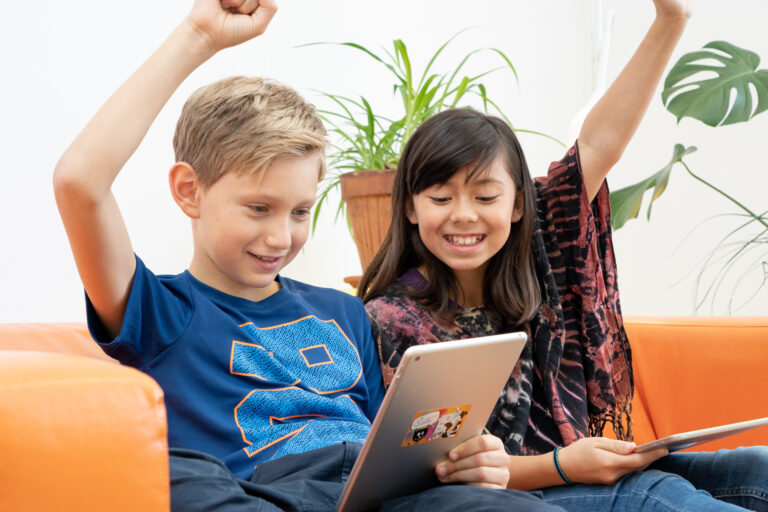 (Wien, 06 May 2021) In-person programme at the Viennese universities, an exciting online offering and eight weeks of Kinderuni on Tour in Vienna: this summer promises a whole Kinderuni universe for all inquisitive young scientists. "Healthy and happy" – it is hoped that this is how the Kinderuni summer will be for everyone and happiness and health will be the central theme over the summer weeks.
It all kicks off on 12 July: for two weeks, six Viennese universities – University of Vienna, Medical University of Vienna, Vienna University of Technology, University of Natural Resources and Applied Life Sciences Vienna, Vienna University of Veterinary Medicine and University for Economics and Business Administration Vienna – will be offering classes for children in a small-group format with the appropriate safety precautions. From physics and chemistry, via medical know-how, climate and business questions right through to how to look after animals properly – small groups of children will delve into exciting fields of research together with Kinderuni teachers and will once again experience science up close. The programme for Kinderuni in small-group format will be posted online at the beginning of June and registration opens on 21 June.
Kinderuni is coming to everyone – as kinderuni.online and Kinderuni on Tour
In order to reach all inquisitive children in the Austrian States and beyond, kinderuni.online starts on 12 July: in a new online format, with many exciting new contributions from the universities and Vienna University of Applied Sciences, it will bring surprising insights to the scientists of tomorrow. There is also an opportunity to communicate with researchers on two livestream afternoons.
A new feature this year is the inclusion of Kinderuni on Tour: designed as a programme for Viennese parks and municipal buildings, Kinderuni on Tour will run for longer this year and invites children to research outdoors. It starts on the campus of the University of Vienna, where all the children can learn together at experimental stations and enjoy the campus experience in the open air between 12 and 22 July. Kinderuni on Tour will then move on: from 26 July to 02 September, it will visit parks throughout Vienna and, in the first weeks of September, it will move on to selected districts in Lower Austria.
So, this summer will not see hundreds of children thronging through lecture rooms, as has been the case in the 18 Kinderunis up until 2019. Covid-19 restrictions take precedence. Nonetheless, there will be an exciting and varied Kinderuni summer with university encounters and many free and low-threshold opportunities for children to experience science and satisfy their own curiosity.
Further information available at: kinderuni.at or kinderuni.online.
---