All News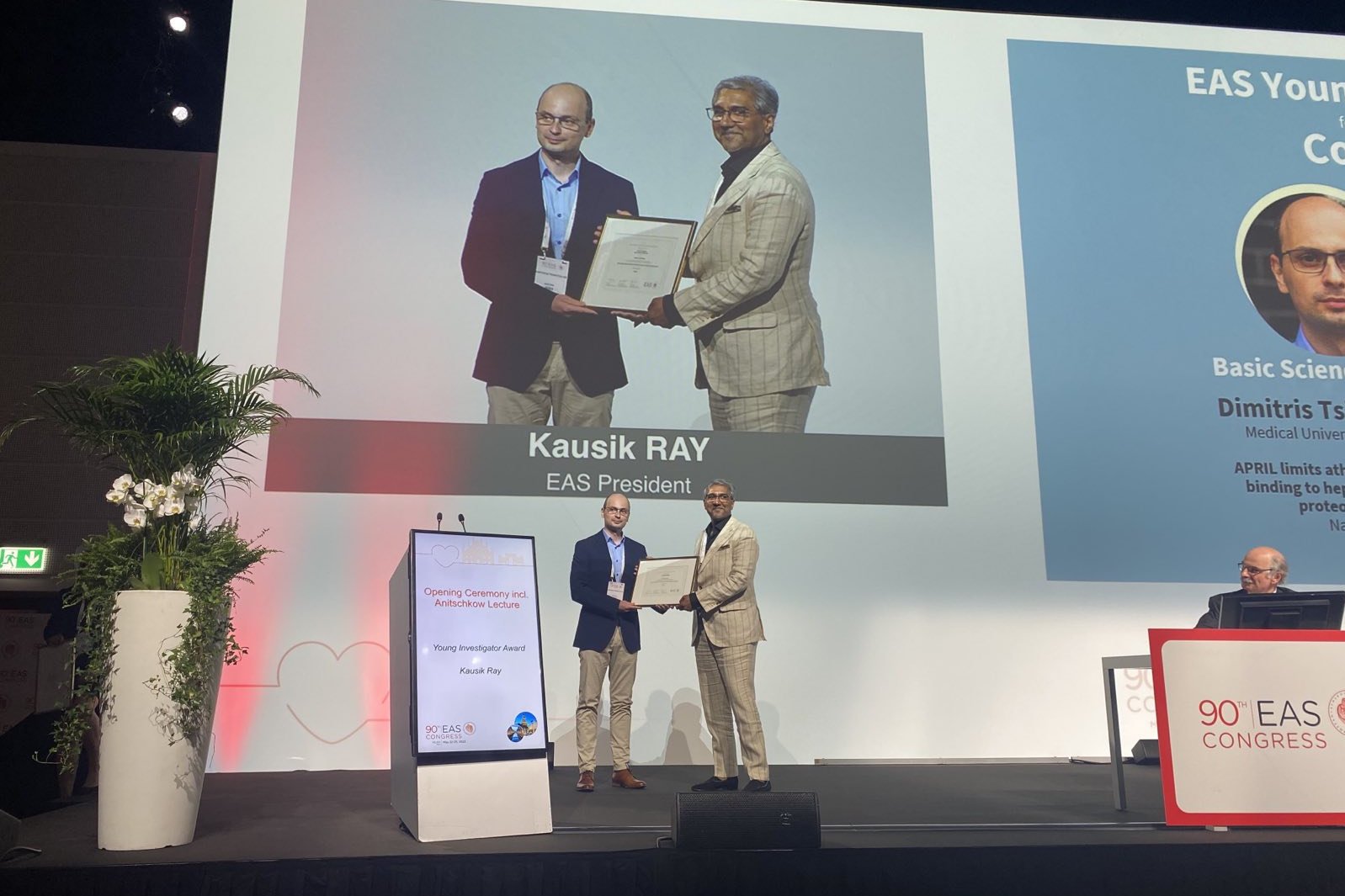 (Vienna, 31 May 2022) Dimitrios Tsiantoulas of the Medical University of Vienna's Department of Laboratory Medicine has been awarded the Young Investigator Award for outstanding publications in the field of basic research by the European Atherosclerosis Society EAS.
The EAS presents the annual Young Investigator Awards for outstanding publications in recognition of publications that contribute to the advancement of knowledge in the field of atherosclerosis and related metabolic disorders.
Dimitrios Tsiantoulas received the award for the study "APRIL limits atherosclerosis by binding to heparan sulfate proteoglycans", which was published in the leading journal "Nature". Researchers have discovered that a protein called "A Proliferation Inducing Ligand (APRIL)" provides protection against the development of atherosclerotic plaques.
About Dimitrios Tsiantoulas
Dimitrios Tsiantoulas is Principal Investigator at the Department of Laboratory Medicine of the Medical University of Vienna. He completed his PhD studies in Christoph Binder's group at the Medical University of Vienna and at the CeMM Research Center for Molecular Medicine of the Austrian Academy of Sciences. After graduating, he worked as a post-doc, funded by the British Heart Foundation, in the group led by Ziad Mallat at the University of Cambridge.
---