All News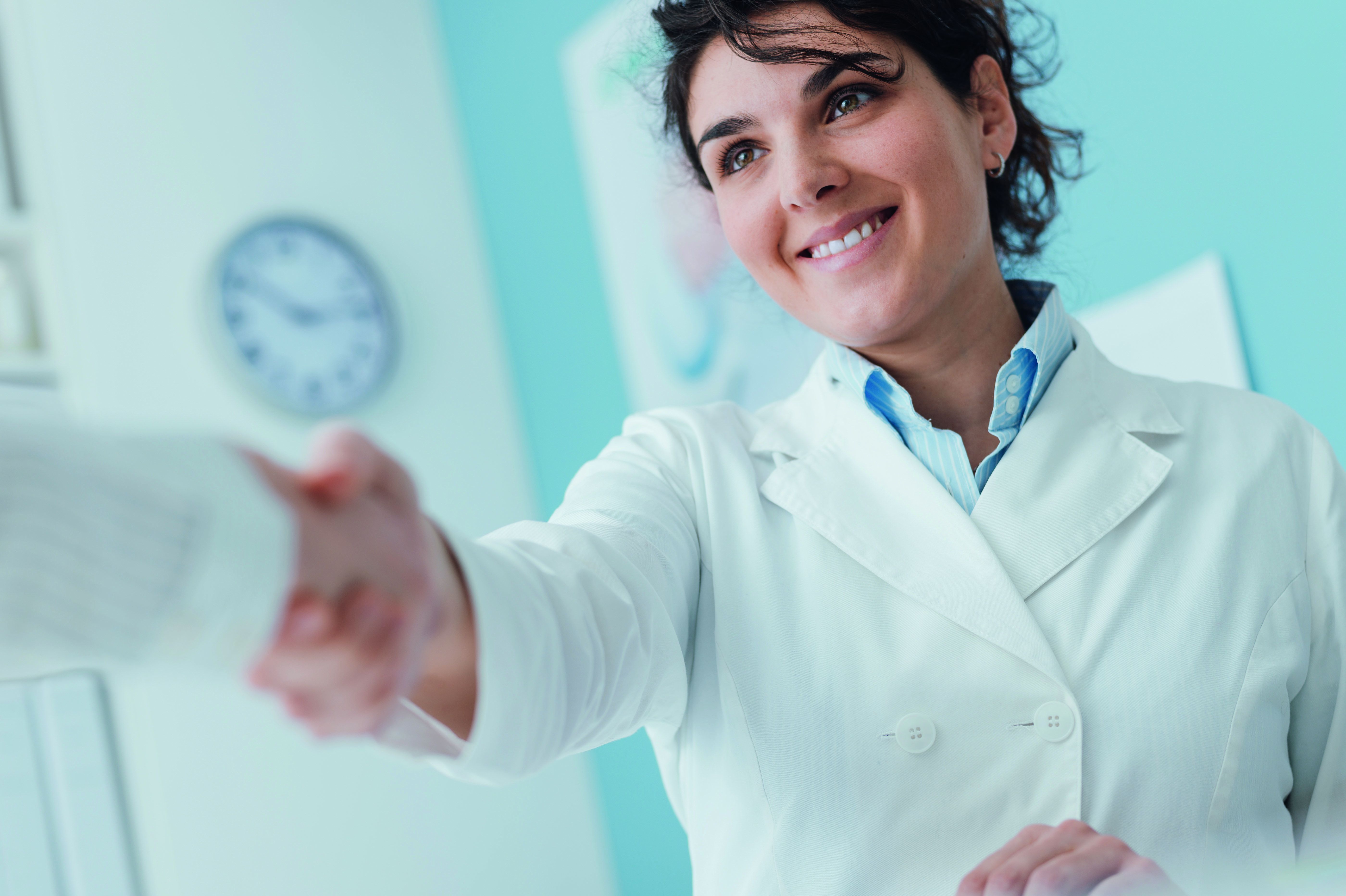 (Vienna, 03 November 2021) In order to give prospective doctors an insight into the work of a general practitioner and to demonstrate the attraction of this profession, MedUni Vienna launched the General Medicine Excellence Programme for students in 2018, for their clinical internship year. This has developed into a real success story. More and more students are having their first experience of working in GP surgeries during their studies. For the first time, all available training places have been filled.
MedUni Vienna medical students spend their sixth and final year working as trainee team members on a Clinical Internship Year (CIY) in the divisions of the medical departments of the Medical University of Vienna and accredited teaching hospitals. Mentors support them throughout their intensive, practical clinical training. In Vienna, there is also the option to spend the CIY in GP surgeries and specific types of primary care centres.
Since the healthcare reform of 2013, the strengthening of primary care has been at the centre of the healthcare policy agenda: to serve the population at the "best point of service" and relieve the pressure on specialist care. "People are well aware of the importance of GPs for patients, families and society," explains Anita Rieder, MedUni Vienna's Vice Rector responsible for teaching. "To enable more prospective doctors to gain an insight into the interesting and varied life of a GP, we offer the General Medicine Excellence Programme as part of the clinical internship year for medical students - and more and more students are expressing an interest in it."
"A strong primary care sector benefits the people of Vienna and relieves the burden on outpatient clinics and hospitals. That's why we want to inspire medical students to pursue this central discipline, and the only way to do that is through practical experience. This project will ensure that financial benefits in primary care are on an equal footing with hospital internships, and students will be able to gain experience there as well. The level of demand shows that our offering creates the right incentive", emphasises Vienna Councillor for Health Peter Hacker.
"Practical experience in a primary care contract practice is essential for a career in general medicine - It is great to see that so many students are interested in general medicine - We hope to be able to continue supporting and accompanying them along this path, even after the end of this programme," explains Bernhard Wurzer, General Director of the Austrian Health Insurance Fund (ÖGK).
Flexible starting dates, same pay as in hospitals
The General Medicine Excellence Programme was first launched in 2018 as a project of the Vienna State Target Control Commission in collaboration with MedUni Vienna and will be continued as a successful model. This has been helped by easements for students, who can now start on any CIY entry date and receive the same expense allowance as on a clinical internship in a hospital. They will also gain a unique insight into the Viennese healthcare landscape. Time spent with the Medical Radio Service (ÄFD) or with Vienna Emergency Services is mandatory for all participants. Other institutions offering job shadowing opportunities are the Psychosocial Services (PSD), the Vienna Social Fund (FSW), the ÖKG Mariahilf Health Centre, the Addiction and Drug Coordination Service, the Mobile Home Care Service and the Gerontopsychiatric Centre.
The number of students participating in this programme in Vienna has now risen from an average of 15 to the maximum capacity of just over 40.
The successful Viennese model is to be rolled out to other Austrian provinces, thus creating more places. Discussions on this are already underway.
---