All News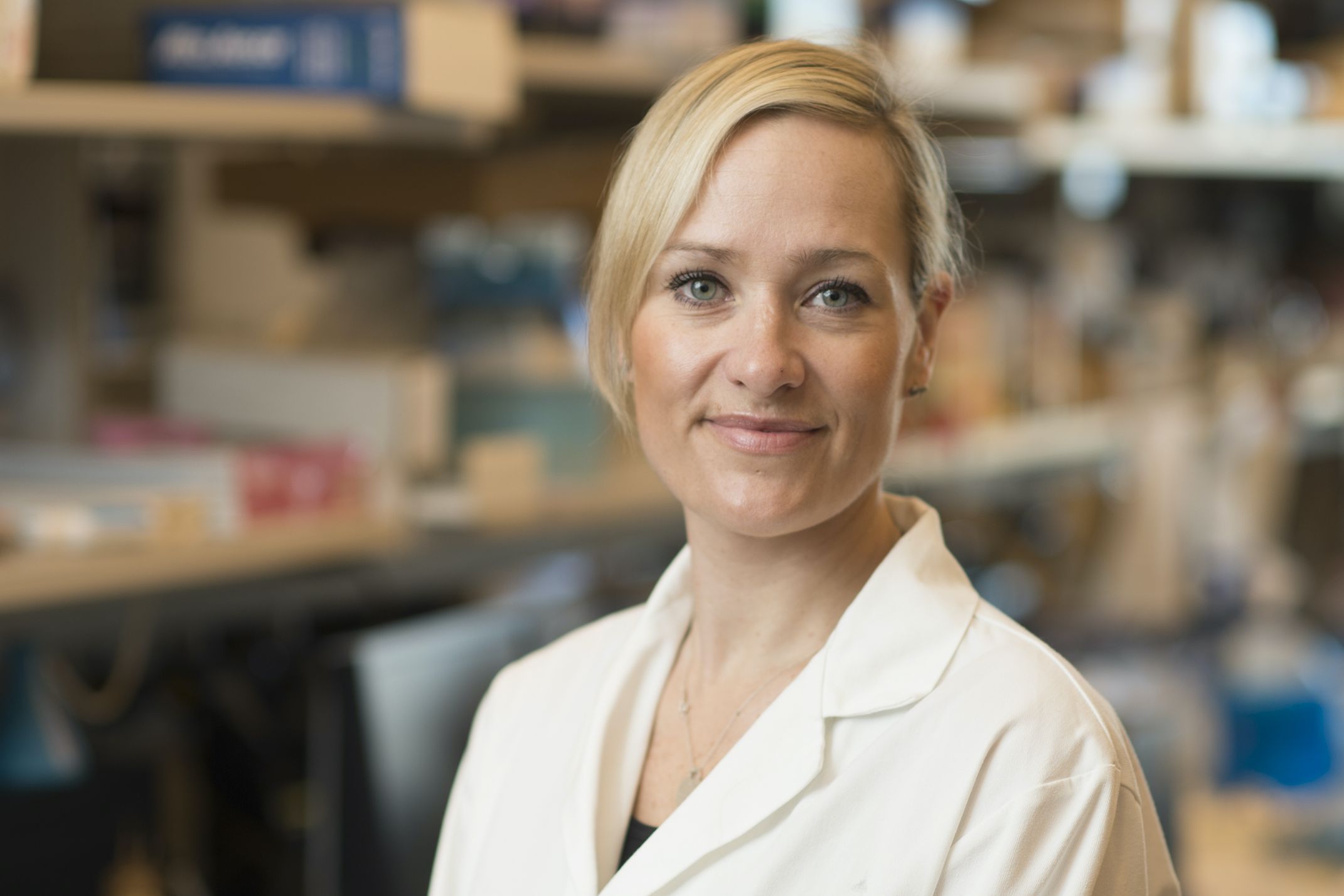 (New York, 06-10-2021) Katja Pinker-Domenig, ehemalige Assoziierte Professorin der Universitätsklinik für Radiologie und Nuklearmedizin der MedUni Wien und jetzige Professorin für Radiologie, Memorial Sloan Kettering Cancer Center und Weill Cornell Medical College, New York, USA, wurde mit dem Großen Goldenen Ehrenzeichen für Verdienste um die Republik Österreich ausgezeichnet.
Pinker-Domenig, als Professorin für Radiologie in den USA tätig, wurde für ihre international beachteten wissenschaftlichen Leistungen in der Brustkrebsforschung, die neue Maßstäbe in Klinik, Forschung und Lehre gesetzt haben, gewürdigt. Das Ehrenzeichen wurde ihr im Österreichischen Generalkonsulat in New York von Generalkonsulin Helene Steinhäusl in Vertretung des Bundespräsidenten überreicht.
Katja Pinker-Domenig ist Mitglied am Memorial Sloan Kettering Cancer Center, Radiologin am Memorial Hospital for Cancer and Allied Diseases und Professorin für Radiologie am Weill Medical College of Cornell University, New York, USA. Sie ist Head of Translational Imaging Research und Director of Breast MRI am Department of Radiology/Breast Service am Memorial Sloan-Kettering Cancer Center.
Sie ist auch affiliiertes Fakultätsmitglied am Department of Scientific Computing der Florida State University und kooperiert weiterhin als wissenschaftliche Mitarbeiterin an der Universitätsklinik für Radiologie und Nuklearmedizin der MedUni Wien.
Pinker-Domenigs Forschungsschwerpunkt ist Onkologische Gender Bildgebung mit den Möglichkeiten der MRT und dem Einsatz vielfältiger fortgeschrittener MRI-Parameter und Hybridtechniken, wie z.B. der PET/MR mit speziellen Tracern und der Anwendung von Künstlicher Intelligenz (KI). Ziel ist die Entwicklung von Biomarkern für die Präzisionsmedizin. Katja Pinker-Domenig hält bei über 200 veröffentlichten Papers im Peer-Review-Verfahren auf dem Gebiet onkologischen Bildgebung (https://www.ncbi.nlm.nih.gov/myncbi/1Ree7PGLGSF5Q/bibliography/public/). Sie ist eine gesuchte internationale Sprecherin und hat auch eine bedeutende Rolle in den Fachgesellschaften European Society of Breast Imaging (EUSOBI- Executive Board member) und International Society for Magnetic Resonance in Medicine (ISMRM). Ihre bisherigen Leistungen führten dazu, dass sie als Sprecherin der Plenary NIBIB New Horizons Lecture "Precision MRI of the Breast: Reality or Utopia am Annual Scientific Meeting der ISMRM 2021 ausgewählt wurde.
---