All News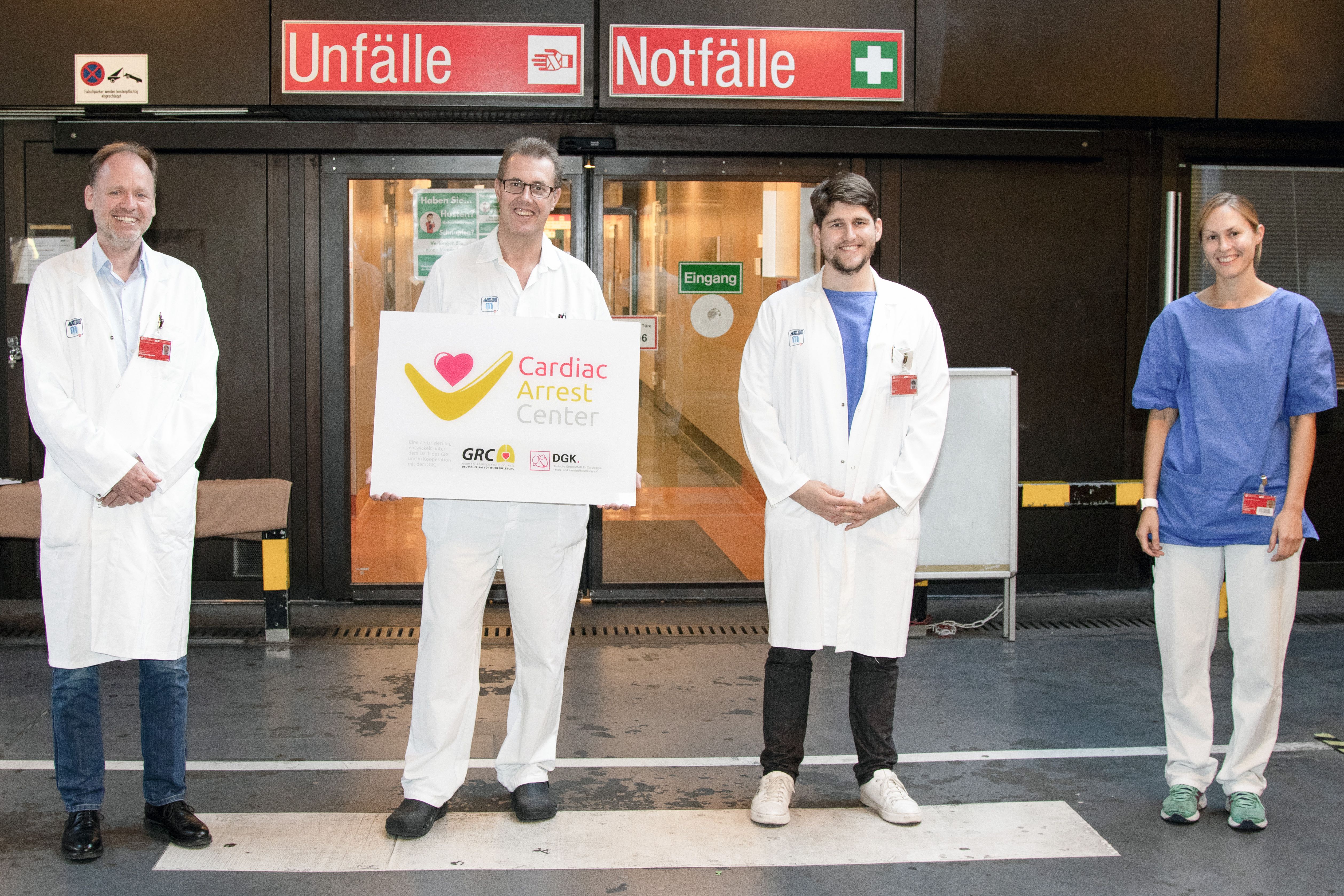 (Vienna, 15 October 2021) For the first time, an Austrian medical institution has been certified as a "Cardiac Arrest Center" in compliance with the specifications of the German Council for Resuscitation. Coordinated by the Department of Emergency Medicine, MedUni Vienna and Vienna General Hospital now boast the only certified centre in Austria for the care of patients following resuscitation.
In the event of cardiac arrest, every second counts. As well as rapid on-the-spot resuscitation, follow-up treatment in a specialised clinic is a key determinant of a patient's chances of survival. MedUni Vienna and Vienna General Hospital have now been successfully certified as a "Cardiac Arrest Center". The certification attests to the fact that the interdisciplinary team of doctors and nurses meets the highest quality criteria in the round-the-clock care of patients who have been successfully resuscitated following a cardiac arrest.
The certification is awarded by the German Council for Resuscitation and is subject to strict criteria. The process involves examining all aspects of patient care. One prerequisite, for example, is that patients who have suffered a cardiac arrest receive medical and nursing care in line with standardised processes and procedures. This requires the availability of a suitable emergency and intensive care facility with a specially trained team, round-the-clock access to cardiac catheter examination and CT scanning, and there must be established treatment algorithms in place for various post-resuscitation treatment scenarios.
"The emergency medical care of patients after a cardiac arrest is one of the main thrusts of our patient care and our scientific activities," says Michael Holzer of the Department of Emergency Medicine, who coordinated the successful certification process. "Like our day-to-day work, the certification is a team effort and we are all very pleased about it." Specialists from emergency medicine, intensive care medicine, interventional cardiology, neurology and radiology work closely together in the Cardiac Arrest Center.
The team of the Cardiac Arrest Center works closely with Vienna Ambulance Service (MA 70), which is responsible for the emergency medical care of the patients. Joint training and research projects ensure that the emergency services in Vienna operate to the highest scientific standard.
---