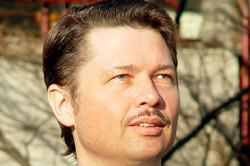 (Vienna, 22-10-2021) Peter Valent, a group leader and Associate Professor at the Department of Internal Medicine I of the MedUni Vienna and Vienna General Hospital, has been promoted to a §99(4) professor in the field of hematology at the MedUni Vienna on 1 September, 2021.
Peter Valent is a specialist in internal medicine and top expert in clinical and clinical-experimental hematology. He serves as a group leader at MedUni Vienna since 1990. Since 2008, he is also head and director of the Ludwig Boltzmann Institute for Hematology and Oncology (LBI HO) of the Ludwig Boltzmann Society. Between 2013 and 2021, Valent was speaker and coordinator of the SFB F47 (Austrian Science Fund) dedicated to myeloproliferative neoplasms at MedUni Vienna. In 2002, Valent founded the Vienna Cancer Stem Cell Club (VCSCC). Valent also served as coordinator of the CML Platform and the MDS Platform of the Austrian Society of Hematology and Oncology (ÖGHO).
In addition, Valent has founded and coordinates several international networks and working groups in the field of clinical hematology and clinical-experimental hematology. These include an international working group on eosinophilic disorders (ICOG-EO) and the European Competence Network on Mastocytosis (ECNM) founded in 2002. In addition, Valent coordinates a Center of Excellence in the MDS Foundation and a Center of Excellence and Reference Center in the ECNM.
The overarching aim in his clinical and clinical-experimental research projects is to improve the diagnosis, classification, prognosis and management of patients with myeloid neoplasms. A central topic is the development of curative treatment approaches by eradication of neoplastic stem cells with precision medicine tools, for example by applying immunotherapies and cell therapies.
His research also focuses on the development of new biomarkers, diagnostic criteria and prognostic factors in myeloid neoplasms. Moreover, Valent has made key contributions to the classification of myeloid neoplasms, especially mastocytosis. The WHO classification of mastocytoses is largely based on his work. Other research topics include the clonal and non-clonal pre-phases of malignant myeloid disorders, the etiology of drug side effects in hematologic neoplasms, and the development of prognostic scoring systems in these malignancies.
Peter Valent is a member in numerous relevant international societies, including ASH, EHA, ECNM and ESH, and serves as an expert in several editorial boards and as a reviewer for most leading hematology journals. He has published more than 800 peer-reviewed articles, including original papers and review articles, as well as numerous chapters in major textbooks and the WHO Blue Book in his field. Valent received numerous scientific awards. His h-index is >100, his first-author h-index is 50, and the total number of citations is >50,000.
Ludwig Boltzmann Institute (LBI HO) https://onc.lbg.ac.at/
MedUni Vienna www.meduniwien.ac.at/haematology
Wikipedia https://de.wikipedia.org/wiki/Peter_Valent