All News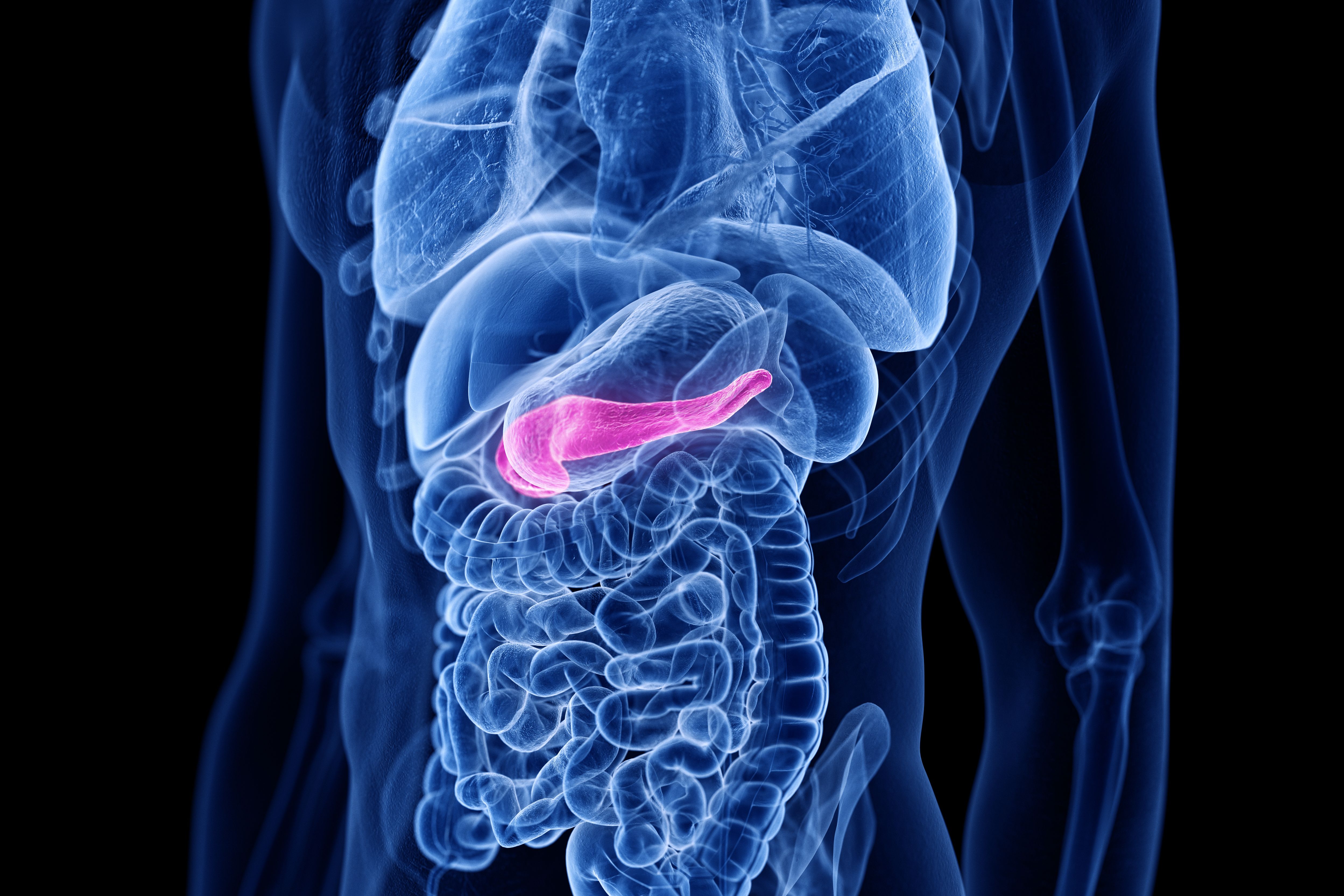 (Vienna, 09 September 2021) Metastatic pancreatic cancer is one of the most lethal cancers worldwide. Treatment options are very limited, particularly for older patients. A study led by the Pancreatic Cancer Unit of the Comprehensive Cancer Center (CCC) of MedUni Vienna and Vienna General Hospital has now shown that the combination of two chemotherapies (nab-paclitaxel and gemcitabine) works just as well in older patients as in younger ones and is well tolerated. The work was published in the European Journal of Cancer. The CCC experts stress that the successful treatment of pancreatic cancer requires special expertise, which is why patients must be treated in specialist centres.
Pancreatic cancer is a disease of the elderly: the average age of patients is 72. In Austria, about 1,600 people are diagnosed each year. Since pancreatic cancer has no specific symptoms, it is not usually diagnosed until the tumour is locally advanced or has already metastasized. Once the tumour has metastasized, it is usually no longer treatable by surgery or radiotherapy. In addition, the drug therapy options available to date have not been very successful, especially not in older people.
Combination of two chemotherapies
This is where there might be a paradigm shift: a prospective, multi-centre study shows that the combination of nab-paclitaxel and gemcitabine produces equally good treatment results in the over 70s as it does in younger people. In both patient groups, the disease could be controlled with the same frequency and for a comparable length of time, and the second-line treatment (a subsequently administered treatment) showed equally good results in both collectives as well. Gerald Prager, Department of Medicine I at MedUni Vienna and Vienna General Hospital, member of the CCC management team and lead author of the study, explains: "At first glance, five and a half months of life gained from this treatment option alone might not seem like much but, when you consider that the average prognosis with conventional treatment was only a few weeks, it is a milestone. The new combination treatment is a further step towards effectively combating this serious disease. Our long-term goal is to turn it into a chronic disease."
Modern and advanced surgical techniques
Even in locally advanced tumours, good results are achieved with modern chemotherapy combinations such as nab-paclitaxel/gemcitabine or FOLFIRINOX. With these modern therapies, previously inoperable tumours can now be controlled to the point where they can be successfully removed with modern and advanced surgical techniques. Oliver Strobel, new Head of the Department of General Surgery at MedUni Vienna and Vienna General Hospital and member of the CCC management team, is an internationally recognised specialist in the field of pancreatic surgery: "For our patients, the possibility of surgically removing locally advanced tumours through a combination of modern chemotherapies and innovative surgical procedures means a significant increase in their life expectancy. My aim is therefore to consolidate these techniques within everyday clinical practice at MedUni Vienna and Vienna General Hospital and, at the same time, to significantly expand research in this area."
Treatment in specialist centres only
The treatment of pancreatic cancer is very complex and requires the combined expertise of many disciplines, such as surgery, oncology, radiology, radiotherapy, gastroenterology, pathology and nutritional sciences. Martin Schindl, Department of General Surgery at MedUni Vienna and Vienna General Hospital and coordinator of the Pancreatic Cancer Unit at the CCC, says: "If pancreatic cancer is suspected, we strongly recommend that patients be treated at a specialist centre, because only such centres have the combined expertise of all disciplines gathered together in one place. As well as that, the high number of cases they deal with means that they build up a great deal of diagnostic and therapeutic expertise and last but not least, these centres have all the appropriate technical equipment."
The patients treated by the experts of the CCC-PCU also benefit from their study activities, which are also highly regarded internationally. This is evidenced, among other things, by the fact that the scientists of the CCC-PCU play a significant role in the drafting of the European Society of Medical Oncology (ESMO) treatment guidelines for pancreatic cancer.
8th Austrian Pancreas Day

In order to be able to provide patients with the right treatment at an early stage, the CCC-PCU strives for close collaboration with General Practitioners. Because of the rapidity with which pancreatic cancer progresses, it is essential to start treatment as soon as possible. The experts of the CCC-PCU therefore invite all colleagues working outside specialist centres to contact them as soon as they suspect pancreatic cancer and work in collaboration with them. With this in mind, there is an advanced training event every two years for all doctors interested in the subject, Austrian Pancreas Day. This year it will take place on 11 September: Old General Hospital Campus, Lecture Theatre C1, Courtyard 2. For more information go to: www.pankreastag2021.org.
---