All News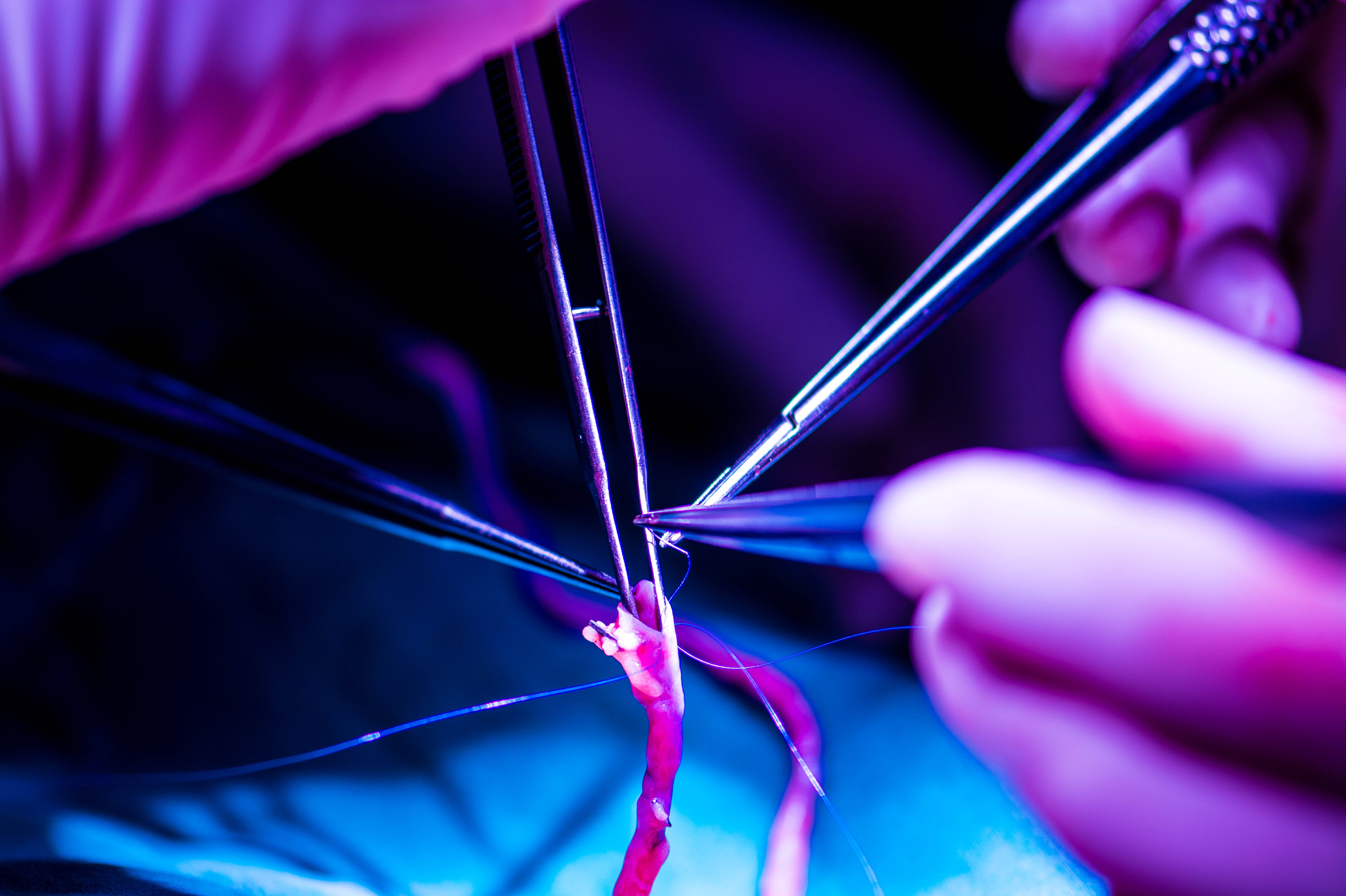 (Vienna, 12 August 2022) A recent analysis shows that a combination of two antiplatelet drugs may be beneficial for patients undergoing coronary artery bypass graft surgery but may also carry a risk. This new finding by an international research group with lead author Sigrid Sandner from MedUni Vienna's Department of Cardiac Surgery suggests that treating doctors should carefully consider the use of these drugs. The results were recently published in the esteemed journal "JAMA".
Given that dual antiplatelet therapy (DAPT) is a standard treatment after myocardial infarction, the researchers investigated whether acetylsalicylic acid (aspirin) and ticagrelor should also be used after bypass surgery to prevent blood clots in vein grafts. Such blood clots result in the occlusion of bypass grafts in up to one quarter of patients in the first year following bypass surgery. Aspirin is currently given alone to prevent this, as, to date, there is no clear scientific evidence regarding either the benefits or the risks of dual antiplatelet therapy after bypass surgery.
The research team led by lead investigator Mario Gaudino from Weill Cornell Medicine, the medical faculty of Cornell University in New York, and first author Sigrid Sandner from MedUni Vienna's Department of Cardiac Surgery has now, for the first time, demonstrated the benefits, but also the risks, of DAPT after bypass surgery. In a meta-analysis of four randomised trials, investigators found that, while the two-drug strategy significantly increased bypass patency rates, it also increased the risk of clinically important bleeding events. Overall, these results indicate that doctors should base their decisions on the ischemic and bleeding risk of the individual patient.
Coronary artery bypass graft surgery is the most commonly performed heart surgery in the world. The procedure is used to treat narrowed or blocked arteries so that the heart muscle can once again be supplied with oxygen-rich blood. In more than 90% of patients, the procedure involves removing a vein from the leg. In up to a quarter of cases, blood clots occur in the first year after surgery, leading to blockage and bypass graft failure.
The efficacy of DAPT after bypass surgery has been the subject of several research studies. However, these studies produced contradictory results and were comparatively small in scale. "We pooled the raw data from four of these studies. This enabled us to analyse data from 1,316 patients and draw much more meaningful conclusions," says Sigrid Sandner, who leads the Coronary Surgery Programme at MedUni Vienna. In previous studies, patients were also treated with the combination of acetylsalicylic acid and ticagrelor for a full year. However, because most bypass graft failures occur in the first few months after surgery, the researchers now want to test DAPT over a period of one to three months to determine whether a shorter treatment provides the same benefit with less risk of bleeding.
Publication: JAMA
Association of Dual Antiplatelet Therapy With Ticagrelor With Vein Graft Failure After Coronary Artery Bypass Graft Surgery: A Systematic Review and Meta-analysis
Sigrid Sandner, Björn Redfors, Dominick J Angiolillo, Katia Audisio, Stephen E Fremes, Paul W A Janssen, Alexander Kulik, Roxana Mehran, Joyce Peper, Marc Ruel, Jacqueline Saw, Giovanni Jr Soletti, Andrew Starovoytov, Jurrien M Ten Berg, Laura M Willemsen, Qiang Zhao, Yunpeng Zhu, Mario Gaudino
doi: 10.1001/jama.2022.11966
---