All News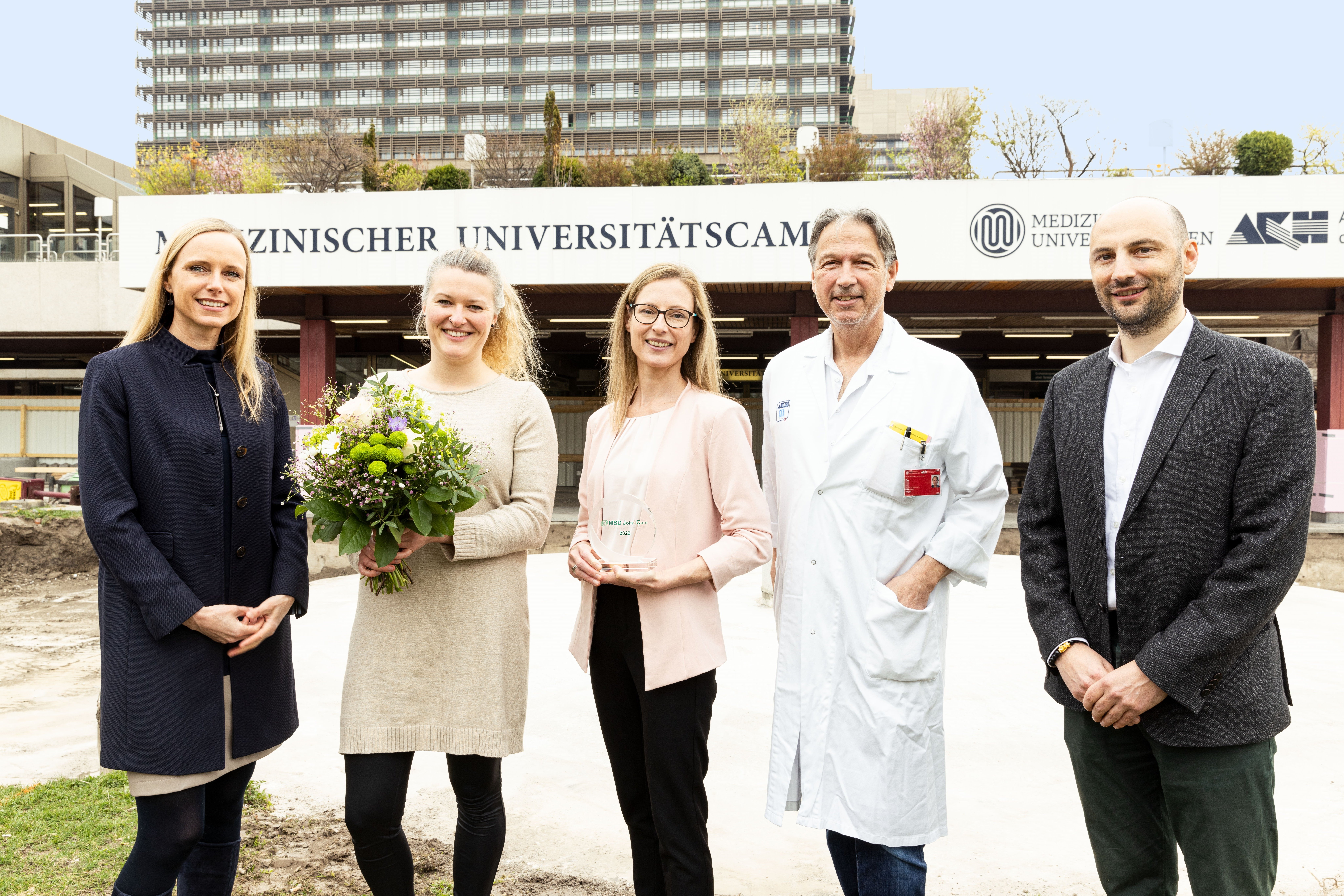 (Vienna, 21 July 2022) The winning project entitled "Integration of initial and transitional psycho-oncological care into the outpatient setting" by Elisabeth Zeilinger, Simone Lubowitzki and Alexander Gaiger from the Department of Medicine I at MedUni Vienna and University Hospital Vienna impressed the expert jury for the €30,000 Join4Care Award.
Primary care patients often have to wait a long time for psycho-oncological treatment places. This can have a negative impact on their mental health, subsequently diminishing their quality-of-life, compliance and chances of survival. The new project will mean that, going forward, psychologically stressed outpatients can receive psycho-oncological counselling in the oncology and haematology outpatient clinic of the Department of Medicine I at MedUni Vienna and University Hospital Vienna. The planned multi-professional collaboration between specialists from medicine, psychology and psychotherapy will, for the first time, provide low-threshold access to psychological support in the outpatient setting: "Psycho-oncology counselling is designed to head off acute crises, provide helpful information and determine the need for longer-term psycho-oncology treatment. We want to provide bridging care until appropriate care is available in the primary care setting or in dedicated care facilities," say the two project leaders Elisabeth Zeilinger and Alexander Gaiger.

The 2022 MSD Join4Care Award is given in recognition of innovative, practice- and patient-oriented projects that seek to improve medical practice in the field of oncology. An independent jury of healthcare experts selected the winning project at the OECI Oncology Days 2022 meeting.
---