All News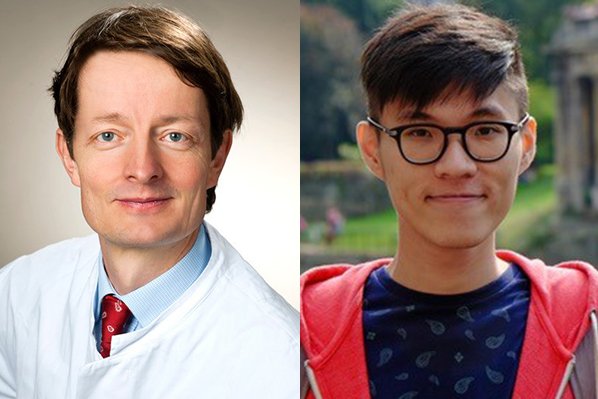 (Vienna, 20 June 2022) The research group led by Olaf Merkel from MedUni Vienna's Department of Pathology was awarded this year's Novartis Prize at the 104th Annual Meeting of the German Society of Pathology in Münster. The researchers received the award for a study aimed at providing a better understanding of anaplastic large cell lymphoma.
Anaplastic large cell lymphoma (ALCL) is a type of leukaemia that primarily occurs in children and young adults. Working with an international research team, Huan-Chang Liang and Olaf Merkel from the Medical University of Vienna were able to demonstrate that the transcription factor BATF3 and its target genes play a key role in cancer cell growth. The results of this study, which were jointly published in the esteemed journal "Nature Communications" last year in collaboration with the teams of Lukas Kenner from MedUni Vienna and Stephan Mathas from Charité Berlin, can be used as a starting point for developing new treatments.
The Novartis Prize of the German Society of Pathology is awarded in recognition of innovative basic or translational research that serves to provide a better understanding of malignant diseases, as a prerequisite for personalised medicine. The prize is endowed with prize money of €10,000.
The working group
Olaf Merkel heads up the Lymphoma Biology Group at the Medical University of Vienna's Department of Pathology. The main author of the award-winning scientific paper is Huan-Chang Liang, originally from Taiwan. After completing his master's thesis at Imperial College London in 2015, Liang accepted a PhD position in Olaf Merkel's research group at MedUni Vienna. Liang has already presented his research results in the field of tumour biology to several national and international conferences.
Publication: Nature Communications
"Super-enhancer-based identification of a BATF3/ IL-2R-module reveals vulnerabilities in anaplastic large cell lymphoma"; published: 22 September 2021

---