All News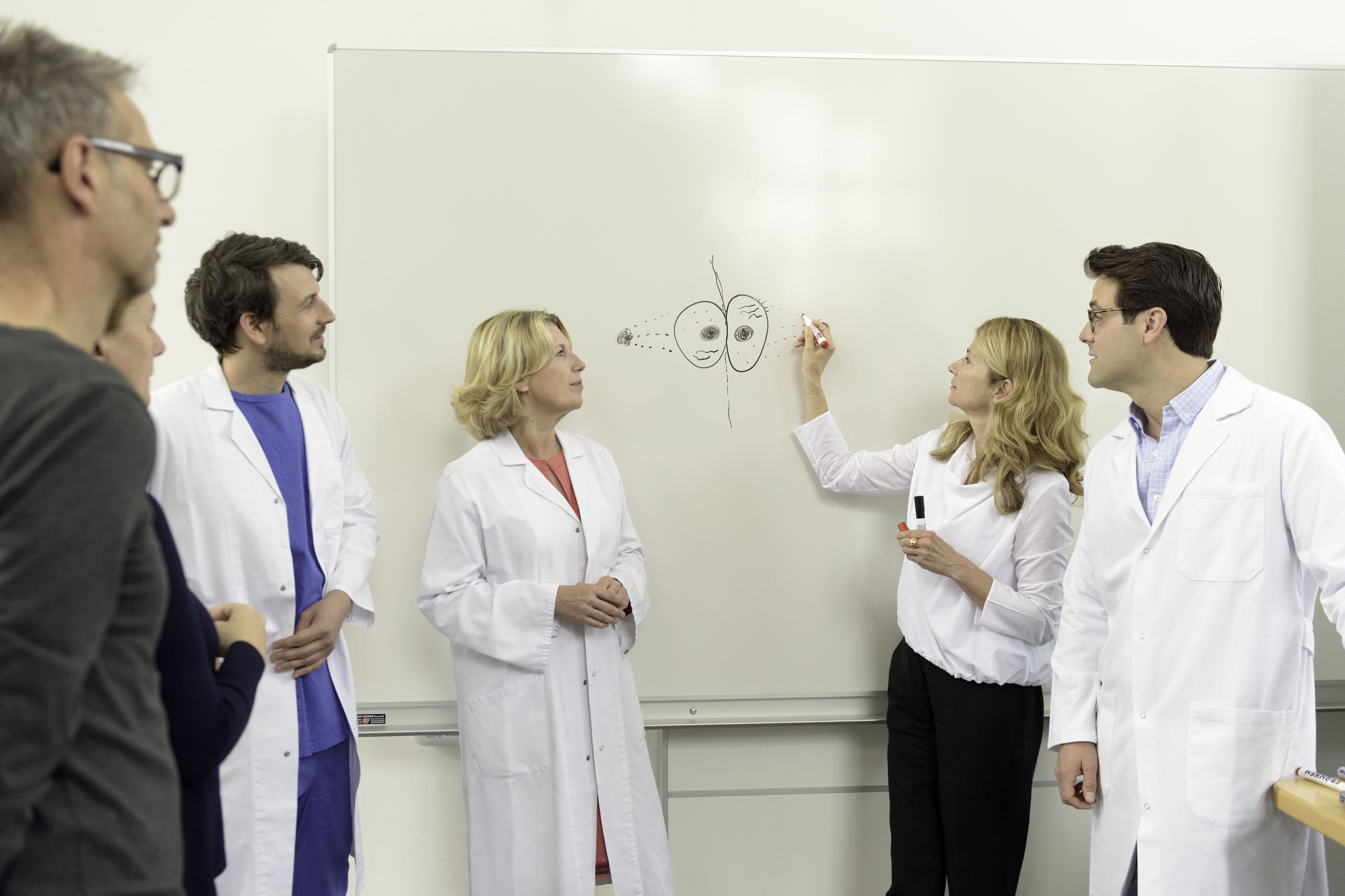 (Vienna, 14 September 2022) A cancer diagnosis throws up a myriad of questions that cannot always be answered during the medical consultation due to time constraints. With their Cancer School CCC Vienna, cancer specialists from MedUni Vienna and University Hospital Vienna have set themselves the task of supporting patients and their families with factual information about the various aspects of the disease. The Cancer School starts on 5 October and people can attend in person in the lecture theatre or via livestream after registering at: www.cancerschool.at.
"Well-informed cancer patients are better able to manage their disease, thereby not only improving their quality of life but also increasing the chances of their treatment being successful," points out Gabriela Kornek, Medical Director of University Hospital Vienna and an oncologist at the Department of Medicine I of MedUni Vienna and University Hospital Vienna. That is why Kornek and her management team at Cancer School CCC Vienna have again, this year, put together an information and education series that covers many aspects of cancer. The programme is aimed at patients and their relatives, but also at all those who work with the disease or with cancer patients. The series consists of a total of eight sessions that can be attended in person or online. They will take place from 4:30 p.m. to 6 p.m. on dates between 5 October and 30 November. Each session will include sufficient time for questions.
Facts versus myths about cancer
One of the main aims of the educational programme is to debunk the myths that circulate about cancer, especially in virtual media, by providing solid facts. "Our lectures will themselves provide the participants with extensive basic knowledge on the subject of cancer. However, by the end of the series, patients and their relatives will also know where they can find reliable information, so they can protect themselves from any spurious advice that is doing the rounds," says Gabriela Kornek.
Future topic of precision medicine
As well as addressing various questions about living with cancer, this year's programme will focus on breast cancer and the future topic of precision medicine. Tailor-made treatments adapted to the individual disposition of patients are increasingly replacing universal treatment methods in oncology as well as other areas of medicine. In future, the Eric Kandel Institute - Center for Precision Medicine, currently under construction on the joint site of University Hospital Vienna and MedUni Vienna, will provide the necessary modern conditions for the further development of personalised diagnosis, treatment and prevention.
Registration, programme, further information:
www.cancerschool.at
---