All News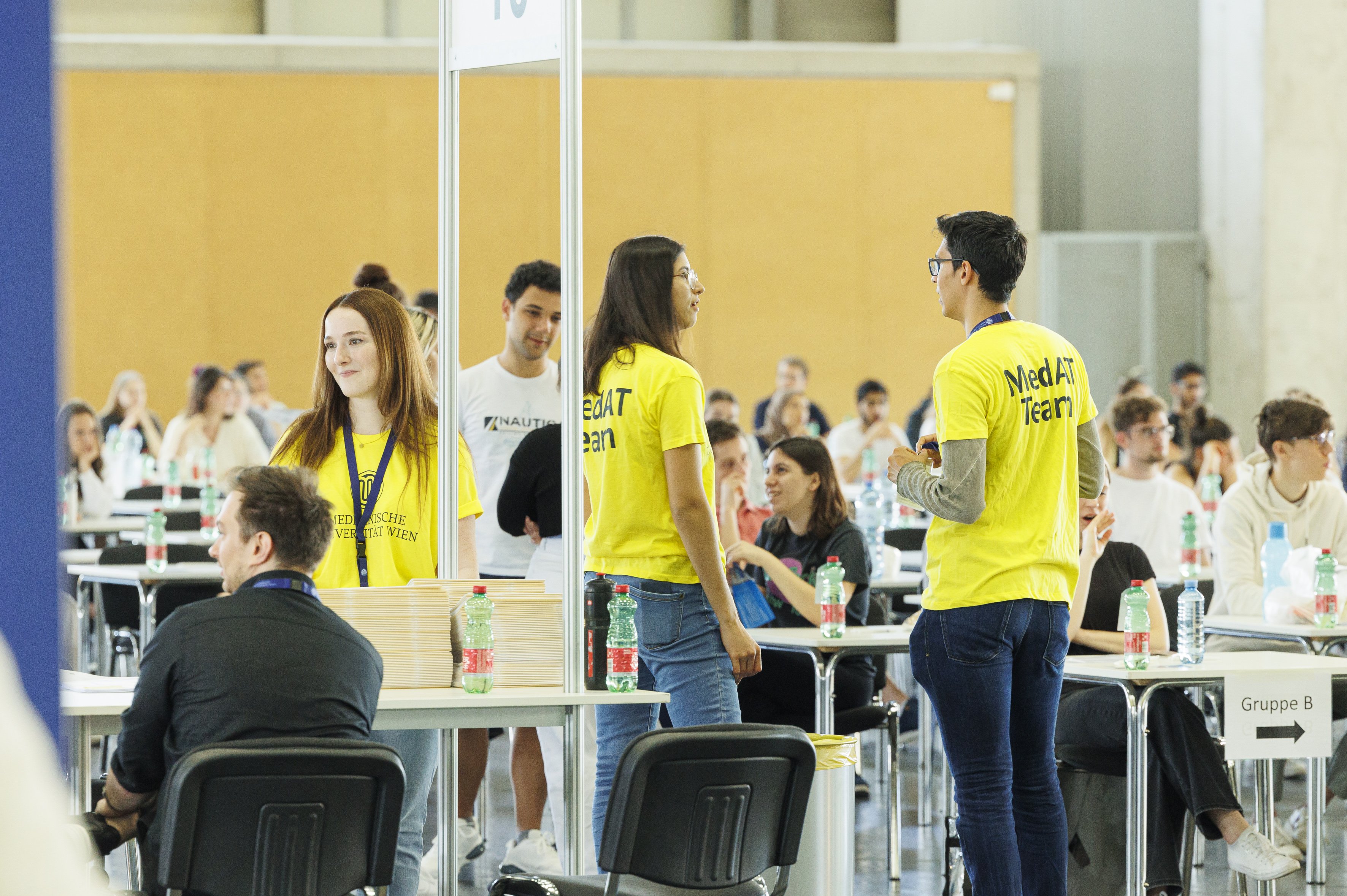 (Vienna, 07 August 2023) At the Medical University of Vienna, 86 percent of the study places in human medicine this year go to applicants from Austria. Of the total of 680 study places, 583 were awarded to Austrian candidates. This means that, due to good test results, they clearly exceed the quota of at least 75 percent for persons with an Austrian Matura certificate. Of the 80 study places in dentistry, 60 went to Austrian applicants.
The remaining 15 percent of places for the study of human medicine were allocated to applicants from the European Union (EU) and third countries. Among the EU applicants, 85 (12.5 percent) came from different countries, with 68 coming from Germany. Twelve study places were finally allocated to people from third countries.
The July admission test attracted 5,851 prospective students who took the MedAT admission test. The results of these tests were decisive for the successful allocation of study places. If some of the places offered are not accepted, the next candidates with the best test results will be given the opportunity to accept these places at the end of August.

At least 75 percent Austrians
It is noteworthy that Austrian applicants who achieve excellent test results are able to obtain more study places than the number provided for in the quota.
The "Austrian quota" of 75 percent is merely a minimum requirement. In reality, study places in human medicine are allocated on the basis of their performance in the MedAT medical entrance examination. Initially, those applicants with Austrian Matura certificates who achieve the best test results receive 75 percent of the places. The next 20 percent of the places are then divided between Austrian applicants who have not yet been admitted and EU applicants. The last five percent of places are open to all those who have not yet received a place - regardless of their nationality.
No quota in dentistry
In dentistry, where the quota system does not apply, places at MedUni Vienna are awarded to the best 80 candidates. Here, the nationality of the applicants is not of primary importance. For the current year, 60 Austrian, 19 EU citizens (including 16 from Germany) and one person from a third country received the coveted study places.
The allocation of study places at MedUni Vienna offers applicants the chance to secure their place at the renowned medical training institution through excellent test results.
---