All News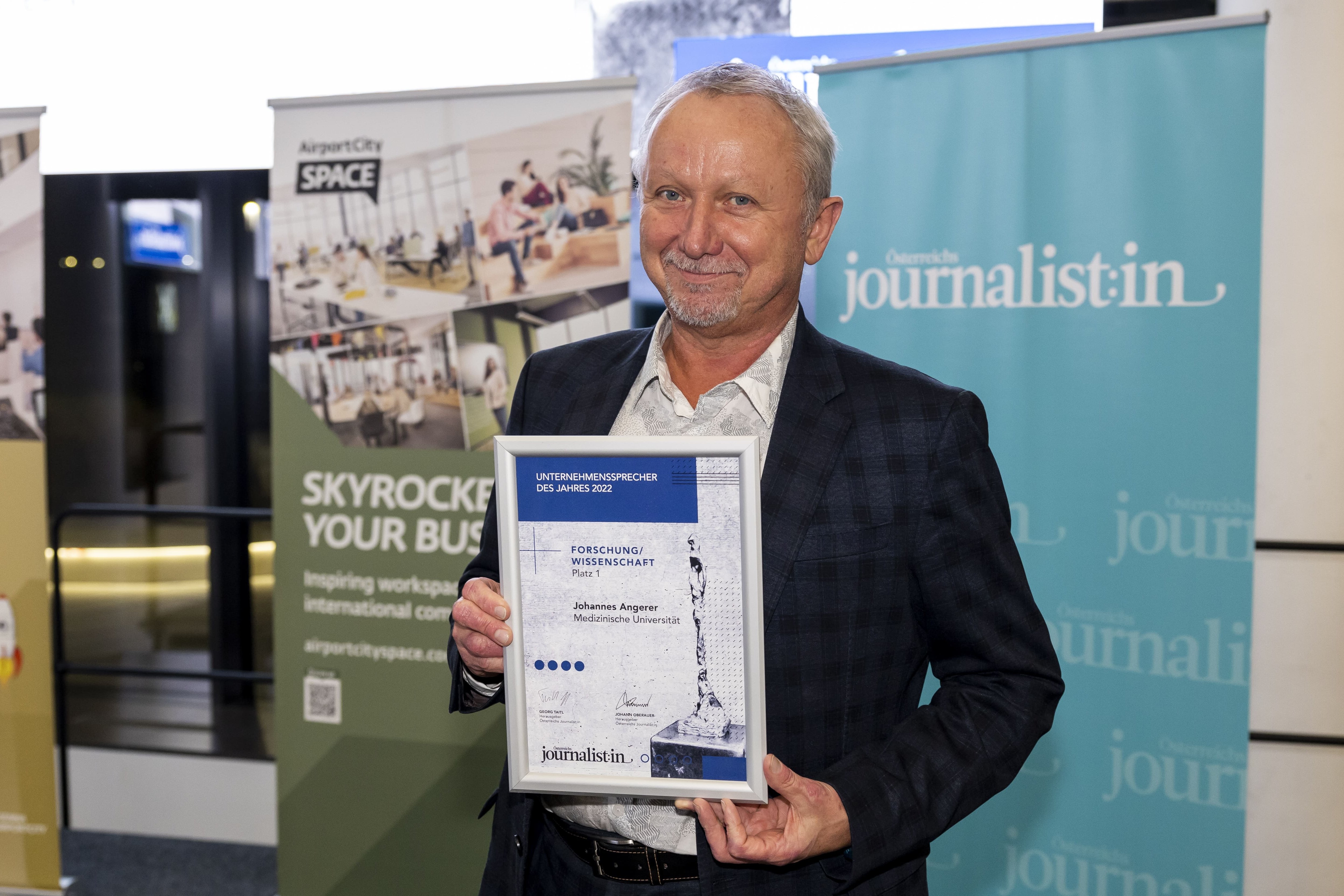 (Vienna, 12-01-2023) Johannes Angerer, Head of Communications and Public Relations at MedUni Vienna and Managing Director of the University's Alumni Club, has been named Company Spokesperson of the Year 2022 in the Science category by industry magazine "Österreichs Journalist:in".
331 journalists voted on which corporate spokespeople do the best work. Johannes Angerer came out on top in the science category, ahead of Cornelia Blum from the University of Vienna and Astrid Kleber from the University of Natural Resources and Life Sciences Vienna. Last year, Angerer already led the ranking in the sector. The awards were presented at an event at Vienna Airport on January 10, 2023.
About the person
Johannes Angerer has headed MedUni Vienna's communications and public relations department for twelve years, and since 2016 he has also been managing director of the Alumni Club. In December 2022, the long-time communications expert was appointed to the board of the Public Relations Verband Austria (PRVA). Johannes Angerer is also a board member of UniPR, an association of communications directors at Austrian universities and universities of applied sciences. In addition, Angerer regularly teaches at various scientific institutions, including MedUni Vienna and the University of Vienna.
---