All News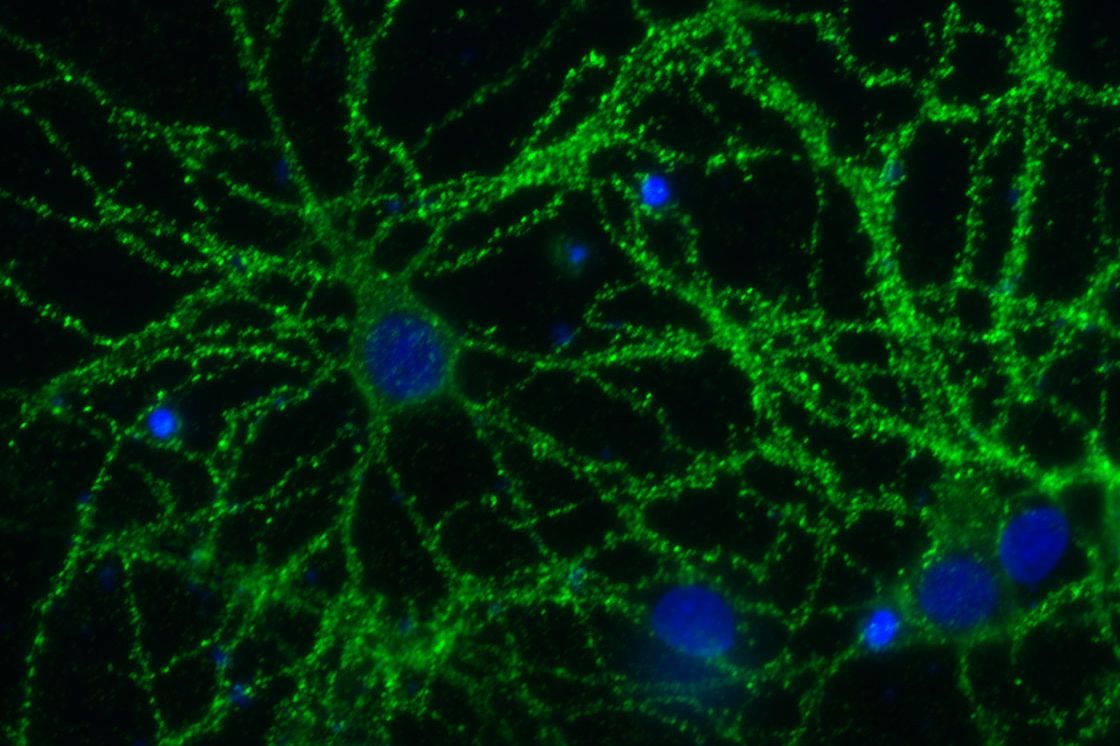 (Vienna, 09th August 2016) For the very first time, as part of an international collaborative study, researchers from MedUni Vienna's Clinical Institute of Neurology have successfully defined clinical-laboratory diagnostic criteria for IgLON5-related encephalopathy. This offers new possibilities for the diagnosis and prognosis of this neurodegenerative disease, as well as new approaches to its treatment.
This recently discovered disease establishes a completely new link between autoimmunity and neurodegeneration and expands knowledge and understanding about pathomechanisms in the development of dementia. This syndrome, which is characterised by complex and progressive sleep disturbance, is linked with serological detection of antibodies to the neuronal cell surface adhesion molecule IgLON5 and neuropathological detection of abnormal tau protein.

IgLON5 is an antigen on nerve cell membranes and belongs to the superfamily of immunoglobulins. It plays an important role in the neurobiology of nerve cells. In affected patients, antibodies to IgLON5 lead to severe sleep disturbance and subsequently to a progressive brainstem lesion, causing speech and swallowing problems and even sudden respiratory failure or cardiac arrest.
Characteristic distribution pattern of protein deposits
Post-mortem examinations performed on the brains of two serologically confirmed patients, show a neurodegenerative pathology with a unique distribution pattern, characterised by extensive pathological protein deposits in nerve cells in the interbrain and brainstem. Interestingly, all patients described so far are genetic carriers of a particular type of leukocyte antigen.

In the current study, conducted within the framework of an international collaboration, neuropathologists from MedUni Vienna succeeded, for the very first time, in establishing an integrated classification of this previously uncharacterised clinical picture. This classification is based on clinical findings, serology, HLA status and the post-mortem findings for six patients.

Using this classification, it should be possible to identify retrospective cases of IgLON5-related encephalopathy in existing databases or brain banks, in order to create a foundation for future clinical-pathological studies of this very rare clinical picture, using a greater number of cases. This should increase our knowledge about causation and pathogenesis and provide a basis for more accurate diagnosis and prognosis, as well as therapeutic approaches.

The project was initiated and coordinated by Romana Höftberger, Ellen Gelpi and Gabor Kovacs of the Institute of Neurology (KIN). It was produced in collaboration with the Hospital Clinic Barcelona, Innsbruck Department of Neurology and other research institutions.

The article has been published in the renowned specialist journal Acta Neuropathologica (IF 11,3), the results were presented in the keynote lecture at the European Congress for Neuropathology and have been awarded poster prizes from specialist neuropathology and neurology associations.

The Institute of Neurology (KIN)
The KIN (www.kin.at) acts as Austria's reference centre for human prion diseases, as reference centre for neuropathological diagnosis of neurodegenerative diseases and as the centre for neuroimmunological and neurogenetic laboratory diagnostics. In this laboratory setting, which is the only one of its kind in the world, it was possible to compile the integrated clinical, immunological, genetic and neuropathological classification criteria for IgLON5-related encephalopathy.


Service: Acta Neuropathologica
Neuropathological criteria of anti-IgLON5-related tauopathy.
Gelpi E*, Höftberger R*, Graus F, Ling H, Holton JL, Dawson T, Popovic M, Pretnar-Oblak J, Högl B, Schmutzhard E, Poewe W, Ricken G, Santamaria J, Dalmau J, Budka H, Revesz T, Kovacs GG.
*contributed equally
Acta Neuropathol. 2016 Jun 29. [Epub ahead of print]
PMID: 27358064
---