All News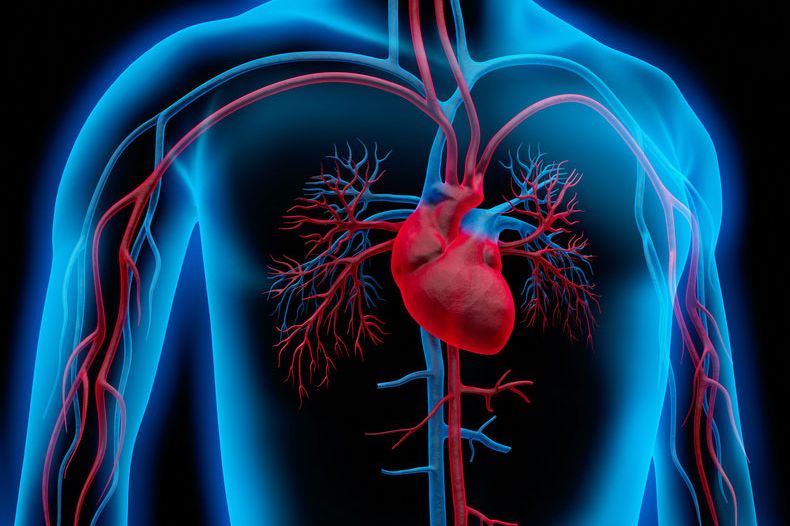 (Vienna, 29 August 2016) Researchers from MedUni Vienna presented the results of a recent study to the European Society of Cardiology (ESC) Congress. These results relate to the use of Extracorporeal Membrane Oxygenation (ECMO) to treat post-operative cardiogenic shock and to shock liver as a risk marker for long-term survival. ESC 2016 is being held in Rome on 27 – 31 August 2016.
Extracorporeal Membrane Oxygenation: Cardiac arrest does not affect survival in patients suffering post-operative cardiogenic shock
Cardiac arrest does not affect either the short or long-term survival of patients in therapy-refractory, post-operative cardiogenic shock undergoing Extracorporeal Membrane Oxygenation (ECMO) via a heart-lung machine. "Contrary to our expectations, our results suggest that the decision for ECMO implantation in this specific patient population need not be influenced by the occurrence of cardiac arrest," say study authors Klaus Distelmaier and Georg Goliasch (MedUni Vienna's Division of Cardiology in Vienna General Hospital) in a study presented in Rome.
The probability of cardiac arrest in the phase following cardiac surgery is 8% and is therefore a common and serious complication associated with a high mortality rate. In their study, the researchers evaluated the effect of cardiac arrest at the time of ECMO implantation upon short and long-term survival. The patient collective investigated consisted of 385 patients requiring circulatory support via ECMO therapy, following cardiac surgery. In 30 patients, ECMO implantation took place while patients were being resuscitated following cardiac arrest.
Cardiogenic shock is triggered by a huge reduction in cardiac output, where the heart can no longer pump sufficient blood into the circulation.
Extracorporeal Membrane Oxygenation (ECMO) is a critical care treatment option for patients who would not survive without this procedure to support their circulation. This therapy consists of a heart-lung machine that supports the pumping function of the heart and the gaseous exchange function of the lungs over an extended period.

Source: Distelmaier et al.: Cardiac Arrest Does Not Affect Survival in Post-Operative Cardiovascular Surgery Patients Undergoing Extracorporeal Membrane Oxygenation
Better risk assessment: Shock liver is risk marker for mechanical circulatory support following cardiac surgery
For patients with heart and lung failure following a heart operation, mechanical circulatory support by means of Extracorporeal Membrane Oxygenation (ECMO) is the only option for stabilising their circulation. The 30-day survival rate for these critically ill patients is between 31% and 42% and risk assessment is difficult. Researchers at MedUni Vienna have now discovered that the development of shock liver (hypoxic hepatitis) following implantation of the heart-lung machine is a significant risk marker in post-operative cardiovascular surgery patients. "Hypoxic hepatitis is a significant and independent predictor of 30-day and long-term survival," say study authors Klaus Distelmaier and Georg Goliasch. "This finding has added to our limited knowledge about risk assessment in this collective of patients."
One of the findings of the study is that improved risk assessment for this high-risk patient collective could have a significant influence upon therapeutic strategies and upon the accuracy of prognosis in future: "Since analysis of liver enzymes is a cheap procedure that is regularly done routinely on the critical care award, there is a strong possibility that screening following hypoxic hepatitis can very quickly be introduced into everyday clinical practice."
Since hypoxic hepatitis resulting from disrupted blood supply to the liver is associated with a high rate of mortality in critical care patients, the Viennese researchers investigated the incidence of hypoxic hepatitis in patients undergoing ECMO and its impact upon short and long-term survival. The studied patient collective comprised 240 patients undergoing ECMO therapy to support their circulation following cardiovascular surgery. Hypoxic hepatitis was identified in 35 of these patients (15%). Over an average observation period of 37 months, 156 of the patients died (65%). The onset of hypoxic hepatitis was independent of any pre-existing liver disease.
Hypoxic hepatitis was defined as a deviation of the liver transaminases glutamate-oxalacetate transaminase and glutamate-pyruvate transaminase of more than 20x above the normal upper value within the first 72 hours after ECMO implantation.
Source: Distelmaier et al: Impact of hypoxic hepatitis on mortality in patients undergoing extracorpoeal membrane oxygenation following cardiovascular surgery
Heart failure: hormonal change brought about by medication – a step towards personalised cardiology
For the very first time, researchers at MedUni Vienna have made a detailed analysis of the mode of action of a drug combination acting on certain hormones to combat heart failure, thereby gaining insights into the hormonal changes produced. "These somewhat unexpected results will hopefully provide further stimulus for research in this area, in order to improve therapy in the future," says study co-author Raphael Wurm of the Department of Medicine II at MedUni Vienna and Vienna General Hospital. "Our findings could also help to personalise the treatment of chronic heart failure even further. The aim is to ensure that a drug is only given to those people who would gain the most benefit from it and suffer the fewest side effects."
Background: Several drugs are available to improve quality-of-life and increase survival of patients with heart failure. Most of them target a certain hormone system in the body (the renin-angiotensin system). These hormones are formed in the kidneys when these organs are receiving an inadequate blood supply. This happens in heart failure when the heart is no longer able to pump with sufficient force. Initially these hormones improve cardiac output but, over time, they have a negative effect, which can be blocked by drugs. A new combination drug that was licensed last year, comprising two active agents, also acts on the renin-angiotensin system and initial results are very promising, although it is still not clear exactly how it works.
In order to gain a better understanding of its mode of action, the research group led by Martin Hülsmann used a mass spectroscopy measurement technique. This method can be used to determine the exact weight of chemicals so that a substance can be accurately identified. The blood of six patients was examined shortly before changing over to the new drug and a few weeks afterwards. "This gave us an exact overview of the changes brought about by the new drug," explains Raphael Wurm. "What surprised us in this hitherto largely neglected area of this hormone system was that, contrary to expectations., the new drug resulted in a higher hormone level than before. We need to know more about the exact mode of action before we are able to identify those patients who will particularly benefit from this treatment."
However, research in this area is still in its infancy, says Raphael Wurm: "We will have to wait a few years before these results actually filter through to patients in our hospitals."

Chronic cardiac insufficiency, or heart failure, affects up to 200,000 people in Austria. The condition is often the result of untreated hypertension or a heart attack and hence primarily affects people aged over 60. The chronically progressing course of the disease can result in dramatic restrictions to the quality-of-life and life expectancy of those affected.

Source: Pavo, Wurm, et al: Fingerprint of the renin-angiotensin-system during ARNI therapy in patients with systolic heart failure.
---