All News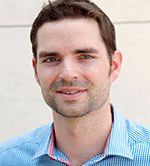 [in German:] (Wien, 17-06-2016) Klaus Kratochwill, biomedizinischer Forscher der Universitätsklinik für Kinder- und Jugendheilkunde, wurde in der Gesellschaft für Ärzte in Wien mit dem "Otto-Kraupp-Preis 2016" für die beste Habilitation 2015 an einer österreichischen medizinischen Universität ausgezeichnet. Der dritte Preis ging an Petra Heffeter vom Institut für Krebsforschung der MedUni Wien.

[in German:] Klaus Kratochwill überzeugte die Jury mit seiner Habilitation "Novel pathomechanisms and cytoprotection in peritoneal dialysis – a systems biology approach" im Fach Medizinische Biochemie.
Die Peritonealdialyse (PD) ist eine lebenserhaltende Behandlungsmethode für Patienten, die an terminalem Nierenversagen leiden. Unter Benutzung des Peritoneums als semi-permeable Membran, wird die PD-Flüssigkeit durch einen Katheter wiederholt in die Bauchhöhle eingefüllt und wieder abgelassen. Diese PD-Flüssigkeit ist durch ihre Zusammensetzung bioinkompatibel. Der wiederholte Stimulus, der durch die PDF verursacht wird, verursacht eine schwere Schädigung der Peritonealmembran, die in klinischen Komplikationen wie chronischer Entzündung, Infektionen und Fibrose resultiert.
Das übergeordnete Ziel dieser Arbeit war es, die Entdeckung therapeutischer Targets und nicht-invasiver Biomarker in der PD mittels Hypothesen-generierender systembiologischer Methoden, zusammen mit speziellen experimentellen Methoden zur Testung von Kandidatenmechanismen und Kandidatensubstanzen zu ermöglichen.

Zur Person
Klaus Kratochwill ist translationaler biomedizinischer Forscher im Anna Spiegel Forschungsgebäude. Der gebürtige Oberösterreicher studierte Technische Chemie an der TU Wien und absolvierte im Anschluss das Doktoratsstudium der medizinischen Wissenschaften an der MedUni Wien, wo er an der Universitätsklinik für Kinder und Jugendheilkunde eine Proteomics-Plattform in der Peritonealdialyseforschung aufbaute. Anschließend übernahm er die Laborleitung des MedUni-SpinOffs Zytoprotec GmbH. Seine Forschung mit Fokus auf Omics-Technologien und die zelluläre Stressantwort begleitete die Entwicklung einer neuartigen PD-Lösung von der Entdeckung bis zur klinischen Anwendung.

Klaus Kratochwill ist seit März 2015 an der MedUni Wien im Fach Medizinische Biochemie habilitiert. Er ist Autor von über 25 Publikationen in Fachzeitschriften, Organisator von lokalen Symposien und Lehrveranstaltungen sowie Mitglied im Vorstand der Austrian Proteomics Association (AuPA). Im Rahmen seiner wissenschaftlichen Arbeiten unterhält er internationale Forschungskollaborationen, unter anderem als Full-Partner in einem EU-geförderten Projekt. Im Jahr 2014 absolvierte er einen Forschungsaufenthalt an der Harvard Medical School, durch den eine US-Kooperation aufgebaut werden konnte.
Im März 2016 übernahm er die Leitung des neuen Christian Doppler Labors für "Molekulare Stressforschung in der Peritonealdialyse" an der Universitätsklinik für Kinder- und Jugendheilkunde.
Platz drei an Krebsforscherin der MedUni Wien
Der zweite Platz ging an Evi Comploj von derMedUni Innsbruck ("Das Blasenkarzinom: von der Diagnose bis zur Therapie des älteren Patienten").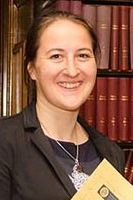 Mit Petra Heffeter vom Institut für Krebsforschung als Drittplatzierte konnte sich eine weitere Forscherin der MedUni Wien auszeichnen. Ihre Habilitationsschrift "Novel anticancer drug development and strategies to overcome therapy resistance" befasste sich mit der Entwicklung neuer Chemotherapiewirkstoffe, um zunehmenden Resistenzen bei der Krebsbehandlung entgegenzuwirken. Heffeter erhielt außerdem eine Urkunde für die beste schriftliche Arbeit ("best written thesis").
Der Otto-Kraupp-Preis
Die Gesellschaft der Ärzte in Wien vergibt den Otto-Kraupp-Preis für die beste an einer österreichischen medizinischen Universität angenommene Habilitation seit 1999 jährlich in Erinnerung an die außerordentlichen Leistungen von Otto Kraupp als Ordinarius für Pharmakologie und Toxikologie sowie als langjähriger Dekan der Medizinischen Fakultät der Universität Wien. Die Auswahl unter den KandidatInnen wird von einer unabhängigen Jury getroffen.
---