All News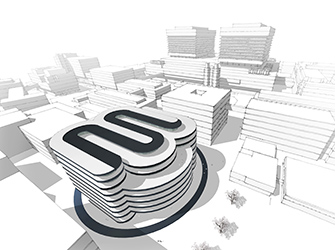 (Vienna, 11 June 2016) Precision medicine – also known as "personalized medicine" – is the most significant medical trend of the 21st century. Precision medicine is based on the very latest diagnostic methods, such as genome sequencing and molecular imaging.
Once the unhealthy tissue or metabolism has been characterized, each patient can be individually treated in a very targeted way. The "Center for Precision Medicine" infrastructure project was presented on Saturday (today) at a kick-off event held at MedUni Vienna. Construction is scheduled to start in 2018. This center will offer facilities to perform genetic analyses for various diseases much more quickly and precisely and to initiate appropriate preventive action or remedial treatment more rapidly.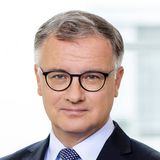 Three research centers for the medicine of the future
"Each person has a different, completely individual genetic make-up and potentially a genetic predisposition that puts them at risk of developing certain diseases. And that is why they need personalized treatment or prevention strategies specifically tailored to suit them," explains Suzanne Rödler from MedUni Vienna's Department of Cardiac Surgery and fundraising manager for the Center for Precision Medicine that will require a total of 60 million euros to build. This amount is to be raised using the American model of sponsorship and this will mark the very first time that MedUni Vienna has run a project of this scale financed by fundraising.
"If 600,000 people each invest 100 euros in future research and future medicine, we will have raised the money we need," says Rödler, by way of a simple calculation, and adds: "This is something that affects all of us, so it is worth our while to invest in the medicine of the future."
In total, three research centers are to be built on the site of Vienna General Hospital. The buildings are part of a master plan to create a spatially contained Vienna General Hospital/MedUni Campus by 2025: The costs for the Center for Translational Medicine and Therapeutics (a total of around 160 million euros) are being met by the Federal Government and the city of Vienna. It is hoped that the Technology Transfer Center will act as a base for firms. All of this is not only intended to act as a motor to drive research and medicine but also to elevate the education given to students to an even higher level and to enable future doctors to gather experience of clinical practice more quickly than before.
This is the largest investment programme ever undertaken by MedUni Vienna and it will mean that, by 2025, 800 employees will be helping to shape 21st century medicine on a site of around 60,000 m² in the immediate vicinity of Vienna General Hospital.
Infos - Center for Precision Medicine
Geplanter Baubeginn: 2018
Kosten: 60 Millionen Euro
Finanzierung: Drittmittel, private Förderer
Nutzfläche: 11.100 m2 (entspricht knapp 20.000 m2 Gesamtfläche)
MitarbeiterInnen: bis zu 405 ÄrztInnen aus dem Klinikbetrieb und zusätzliches Personal

How do I donate?
MedUni Vienna welcomes all contributions towards the Center for Precision Medicine. Donations are tax-deductible. The fundraising team at MedUni Vienna is happy to answer any questions you might have.
T: +43 (0)1 40160-11504
fundraising@meduniwien.ac.at.
Donations account:
IBAN: AT46 2011 1404 1007 0714
BIC: GIBAATWWXXX
---