All News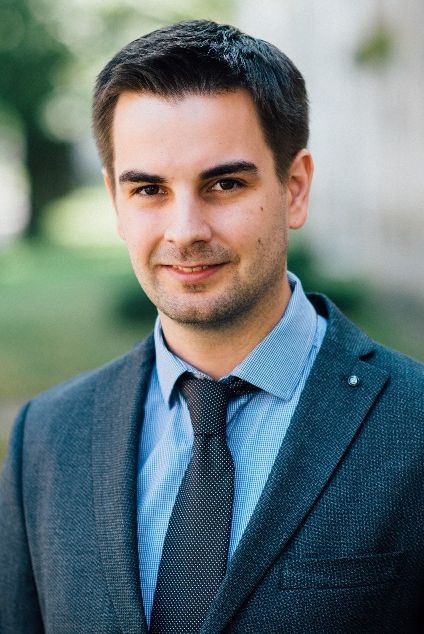 (Vienna, 21 November 2016) Daniel Moritz Felsenreich from MedUni Vienna's Department of Surgery has been awarded the Research Funding Prize by the Erste Bank der österreichischen Sparkassen AG.
Felsenreich is being awarded the prize for his study entitled "Weight Loss, Weight Regain and Conversions to Roux-en-Y Gastric Bypass – 10-Year Results of Laparoscopic Sleeve Gastrectomy", which was published in the journal "SOARD" (Surgery for Obesity and Related Diseases).
This is the first study in the world to follow up patients for more than 10 years after laparoscopic sleeve gastrectomy (minimally invasive procedure to reduce stomach capacity and facilitate sustained weight loss).

Over the course of the last few years, sleeve gastrectomy has become one of the commonest surgical methods for treating bariatric patients, with more than 170,000 procedures being performed worldwide every year. Recently, many sets of 5-year results have been published, most of them showing that, after initially achieving satisfactory weight loss, patients went on to gradually regain the weight and Excess Weight Loss (%EWL) declined. Another aspect is that patients start to experience gastro-oesophageal reflux after the operation and this can necessitate conversion to a Roux-en-Y Gastric Bypass. If left untreated, chronic reflux can cause Barrett's oesophagus (= mutation of the mucous membrane).

The study involved calling in and re-examining 53 patients in a follow-up lasting more than 10 years. During the follow-up period, one third of patients were converted to a Roux-en-Y Gastric Bypass because of weight regain or symptomatic reflux.

The high conversion rate and the high proportion of patients with weight regain and reflux showed that it is very important to select the right patients for this operation and to pay careful attention to the concomitant effects of sleeve gastrectomy. Nevertheless, on average, these patients had still lost more than half of their original excess weight 10 years after the operation.

The study was conducted at the Department of Surgery of the Medical University of Vienna in collaboration with the Department of Surgery 1 of the Rudolfstiftung Hospital in Vienna and the Surgical Department of Hollabrunn Regional Hospital.

About the prize
One of the aims of the Vienna Medical Association is to promote scientific work by young doctors. Once a year, it therefore awards two research prizes to young scientists, the Theodor Billroth Prize and the Erste Bank der Österreichischen Sparkassen AG (First Bank of Austria) Research Prize. The prize is worth 7,500 euros and can be shared among a maximum of three prize-winners.
About Moritz Felsenreich
Moritz Felsenreich was born in Vienna, where he completed his studies in human medicine in 2012. He is currently pursuing his doctoral studies in Applied Medical Science for Endocrinology, Metabolism and Nutrition and his specialist training in general surgery at MedUni Vienna. Since the summer semester of 2014, he has been a member of the Bariatric Surgery clinical and scientific working group, headed up by Gerhard Prager. In addition to this study on sleeve gastrectomy, further projects relating to Omega Loop gastric bypass are at the planning stage.
In 2016, Felsenreich completed the course "Medical Teaching Vienna" (MLW) and regularly holds seminars and gives lectures.
---