All News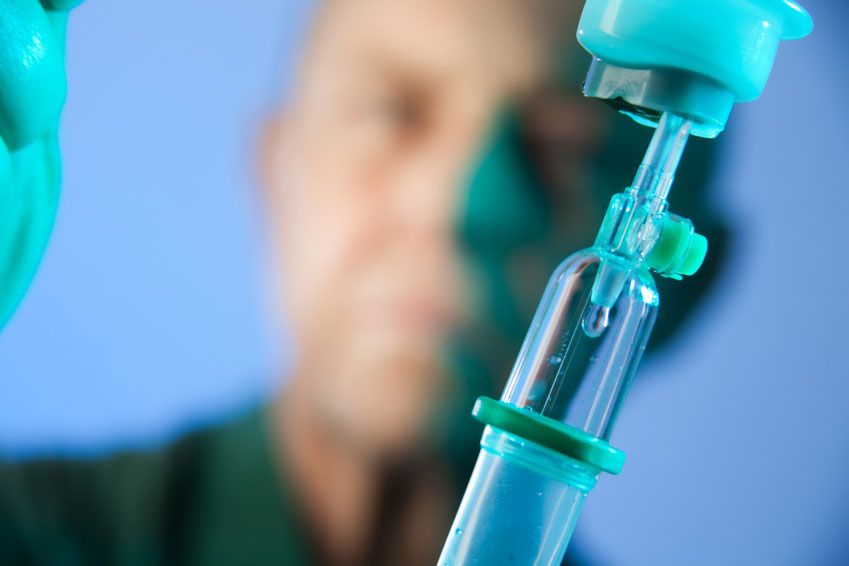 (Vienna, 23 November 2016) Most patients with acute myeloid leukaemia (AML) cannot be cured by chemotherapy. The mechanisms of chemotherapy resistance were hitherto unknown. In a joint project, the Memorial Sloan Kettering Cancer Center, New York and scientists from the Medical University of Vienna have now successfully shown that mutations of DNA methyl transferase 3A, (DNMT3AR882) are responsible for the resistance of leukaemia cells to the use of anthracycline. The study has been published in the leading journal "Nature Medicine".
DNMT3AR882 mutation does not only occur in patients with leukaemia but frequently also in healthy people with clonal haematopoiesis.

In vivo, the mutation triggers a multiplication of the haematopoietic stem cells and, in combination with mutations of the FMS-like tyrosine kinase 3 gene (Flt3ITD) and the nucleophosmin gene (Npm1c), which is also common in AML patients, leads to the development of leukaemia.

Mechanistically, the authors found that mutated cells are no longer able to package DNA correctly ("chromatin remodelling") to adequately repair torsional damage to the DNA, such as occurs following anthracycline therapy. This results in an accumulation of further mutations following exposure to anthracyclines.
In this work, the authors identified the important role of DNMT3A mutation in the development of acute myeloid leukaemia and resistance to chemotherapy. These are the results of a collaborative project with the Ross Levine Lab at the Memorial Sloan Kettering Cancer Center, in which the working groups led by Philipp Staber (Division of Hematology and Hemastaseology) and Stefan Kubicek (CeMM) participated. Wolfgang Sperr and Gregor Hörmann from MedUni Vienna were also involved.

"DNMT3AR882 mutation occurs early on and is therefore a forerunner in the micro-evolutionary development of acute myeloid leukaemia," explains Philipp Staber. "This work can definitely be regarded as a milestone in leukaemia research. It explains fundamental mechanisms of the clinical phenomena of "clonal haematopoiesis" and "relapse"."

Service: Nature Medicine
DNMT3A mutations promote anthracycline resistance in acute myeloid leukemia via impaired nucleosome remodeling"
Olga A Guryanova, Kaitlyn Shank, Barbara Spitzer, Luisa Luciani, Richard P Koche, Francine E Garrett-Bakelman, Chezi Ganzel, Benjamin H Durham, Abhinita Mohanty, Gregor Hoermann, Sharon A Rivera, Alan G Chramiec, Elodie Pronier, Lennart Bastian, Matthew D Keller, Daniel Tovbin, Evangelia Loizou, Abby R Weinstein, Adriana Rodriguez Gonzalez, Yen K Lieu, Jacob M Rowe, Friederike Pastore, Anna Sophia McKenney, Andrei V Krivtsov, Wolfgang R Sperr, Justin R Cross, Christopher E Mason, Martin S Tallman, Maria E Arcila, Omar Abdel-Wahab, Scott A Armstrong, Stefan Kubicek, Philipp B Staber, Mithat Gönen, Elisabeth M Paietta, Ari M Melnick, Stephen D Nimer, Siddhartha Mukherjee & Ross L Levine
http://www.nature.com/nm/journal/vaop/ncurrent/full/nm.4210.html?WT.feed_name=subjects_cancer
---