All News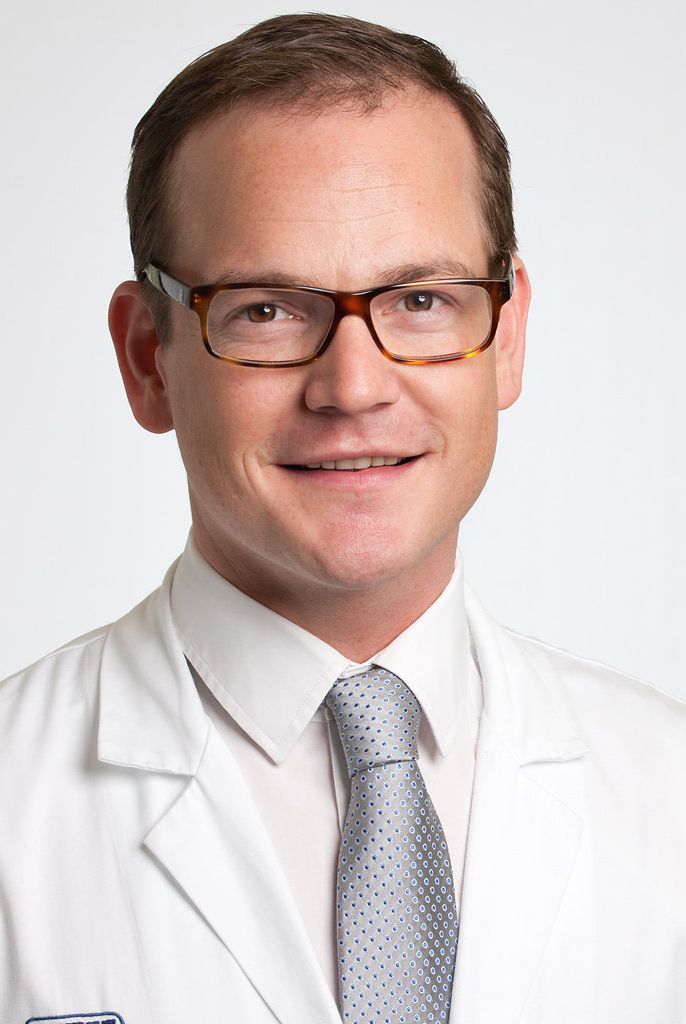 (Vienna, 18 November 2016) Patrick Starlinger from MedUni Vienna's Department of Surgery has been awarded the Theodor Billroth Prize by the Vienna Medical Association.
Patrick Starlinger received the award for his work entitled "The profile of platelet α-granule released molecules affects postoperative liver regeneration". His working group is investigating the process of liver regeneration and, in the prize-winning project, was able to identify a completely new mechanism, via which platelets modulate the postoperative regeneration process.

The project
Platelets play a key role in the healing of wounds. They are able to specifically secrete important growth factors at the injury site, thereby triggering regeneration of the injured tissue. As early as 2014, the authors of the outlined paper, were able to show that serotonin stored in platelets can have a crucial influence upon postoperative liver regeneration. Serotonin is stored in the electron dense granules of platelets and is secreted as a function of their activation. Following platelet activation, a second type of granules, so-called α-granules, release their contents. These granules contain both growth-promoting factors and growth-inhibiting factors.
In vitro data from previous years showed that platelets are not simply in an activated or non-activated state, as previously thought, but that, depending upon the underlying stimulus, are able to release either growth-promoting factors or growth-inhibiting factors.

Up until now, it was not known whether this mechanism also plays a role in liver resection patients or has any pathophysiological consequences. In the present paper, the scientists were able to show that the specific release of growth factors from the α-granules was associated with postoperative liver regeneration. Hence, for the very first time, it was possible to identify in vivo a specific release from α-granules and to demonstrate a resulting pathophysiological consequence.

Furthermore, the scientists observed a link between platelet-derived growth factor and hepatic vein blood pressure. This is elevated in the presence of liver disease. Elevated portal vein pressure is known to be a risk factor for postoperative complications. This work has now been able to show that the release of growth-promoting substances is suppressed in patients with high hepatic vein blood pressure and that more growth-inhibiting factors are secreted. These findings contribute to a better understanding of the dangerous consequences of changes in hepatic vein blood pressure.

About Patrick Starlinger
Patrick Starlinger studied medicine in Vienna between 2003 and 2009 and completed his PhD (N094) under the supervision of Christine Brostjan in surgical research at the Department of Surgery in 2011. He started his training to become a general surgeon in October 2010. Research fellowships took him to Stanford and Berne, where he was able to develop his expertise in hepatobiliary research. He successfully completed his postdoctoral qualification this year and was appointed as the official head of his own research group, focusing on liver regeneration and oncology. He is a member of several professional associations and, in April 2015, was elected onto the Clinical Research Committee of the European Society of Surgical Oncology (ESSO). The Theodor Billroth Prize that he has just received can now be added to the list of his previous prizes and bursaries. For example, Patrick Starlinger received the ACO-ASSO prize in 2012 and 2016 and has been awarded the Theodor Billroth Prize from the Austrian Society of Surgery on two previous occasions (2013, 2014). Moreover, he is a reviewer for various scientific journals such as Gastroenterology, Hepatology and the British Journal of Surgery.
---