All News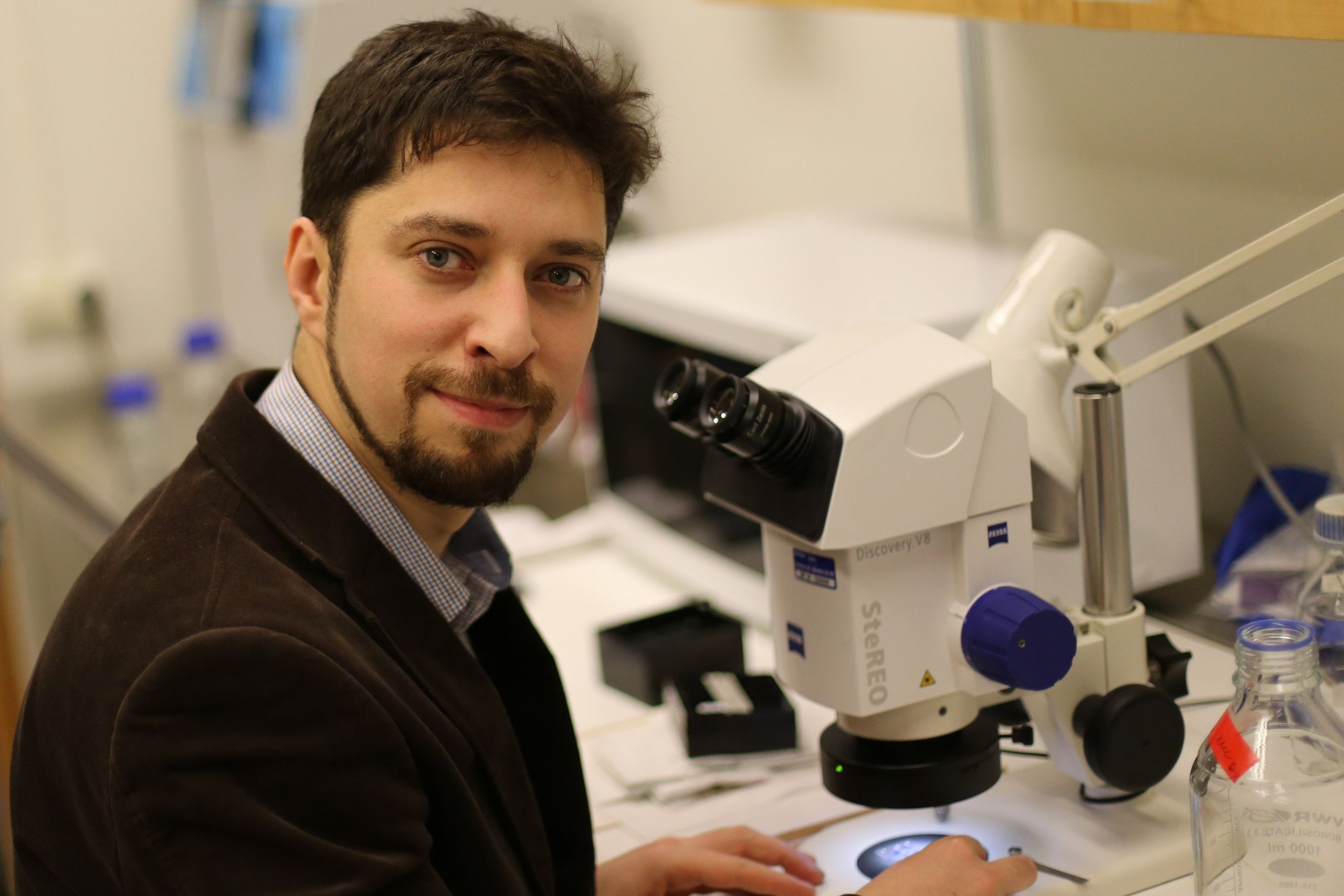 (Vienna, 18 October 2016) Igor Adameyko, stem cell researcher at MedUni Vienna's Center for Brain Research, has been accepted onto the EMBO Young Investigator programme. This is a distinction conferred by the prestigious European Molecular Biology Organization (EMBO) to recognise outstanding young research group leaders.
During their three-year membership of the programme, EMBO Young Investigators receive various types of financial and practical support. This is intended to help them to realise their scientific potential and enable them to become top researchers.
An important aspect of the programme is the networking element. EMBO Young Investigators benefit from a wide-ranging network of more than 450 scientists, comprising past and present Young Investigators and recipients of EMBO Installation Grants.

The European Molecular Biology Organization (EMBO) is a European science organisation working in the field of molecular biology and was founded in 1964. It has more than 1,400 elected members in Europe and 70 associate members worldwide. It is based in Heidelberg.

Since completing his PhD (2006), Igor Adameyko has worked in the field of molecular developmental biology and regenerative medicine at the Karolinska Institutet in Sweden and, since 2015, at MedUni Vienna's Center for Brain Research. While still a post-doc student, he was able to prove that neuronal Schwann cell precursors constitute a completely unique form of pigmented melanocytes. It was his publication in the journal "Cell" that attracted the attention of the specialist world.

About Igor Adameyko
Igor Adameyko studied biochemistry at the Nizhny Novgorod State University. His PhD studies took him to Dartmouth Medical School. Adameyko's doctoral thesis was entitled "Identification, cloning and functional study of novel heart specific protein Serdin-1". After completing his studies (2006), he worked as a postdoctoral researcher in the research group led by Patrik Ernfors at the Swedish Karolinska Institutet (Division of Molecular Neurobiology at the Department of Medical Biochemistry and Biophysics). From 2012 onwards, Igor Adameyko was assistant professor at the Swedish Karolinska Institutet. Since 2015, in his capacity of Group Leader at MedUni Vienna's Center for Brain Research, he has been conducting stem cell research at the Division of Molecular Neurosciences (Head: Tibor Harkany), with the support of an ERC Consolidator Grant.
---