All News
(Vienna, 25-10-2016) Retired Univ. Prof. Dr. Josef Kühböck, Director of the Department of Medicine I of the Medical University of Vienna and Head of the Division of Oncology in 1991 and 1992, died on 17 October 2016, aged 91.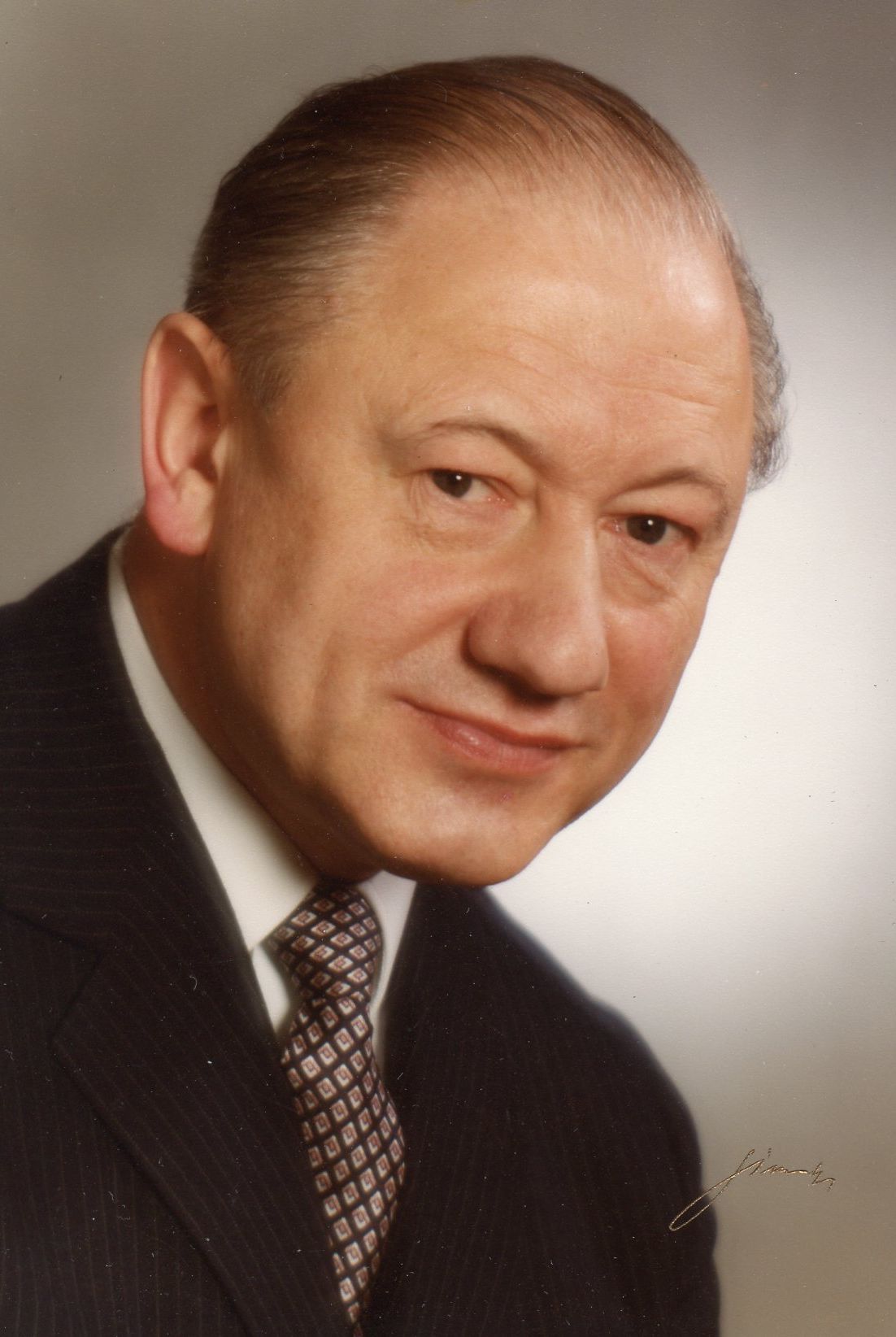 Immediately after completing his medical studies in Vienna, he started his scientific career at the then II Department of Medicine (Director: Prof. Dr. Karl Fellinger,) where he very quickly started to specialise in the field of malignant diseases. And hence, his first publication, describing the use of cyclophosphamide in the treatment of haemoblastosis, dates from way back in 1958. He then went on to run the haematology outpatient clinic, where he was primarily involved with the treatment of Hodgkin's disease. He soon realised that a combination of several cytotoxic agents is necessary to successfully treat solid tumours and, in 1968, he published the very first "Polychemotherapy" in the German-speaking area. This proved to be particularly promising in the treatment of testicular cancer and was subsequently scientifically investigated in 1972 within a "collaborative testicular cancer study", which he coordinated and was an early example of a multicentre study.
In 1979, a few years after gaining his postdoctoral qualification, he was awarded the title of Professor in recognition of these achievements and was put in charge of a division of chemotherapy, which, even then, was provided on an outpatient basis.
When the medical departments were reorganised in 1991, he became Director of the Department of Medicine I, which he ran successfully until his retirement.

Professor Kühböck will be fondly remembered by everyone who knew him as a scientist with huge intellectual curiosity and a critical mind but, above all, as a warm-hearted, friendly human being, who was greatly valued his patients and colleagues alike.

Christoph Zielinski,
Head of the Department of Medicine I
---