All News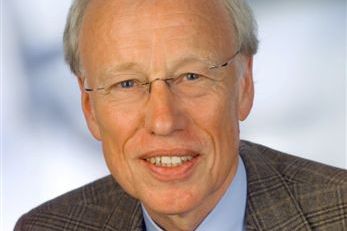 (Vienna, 12 September 2016) Richard Pötter, Head of the MedUni Vienna's Department of Radiotherapy was awarded the Marie Curie Medal at the World Congress of Brachytherapy in San Francisco, USA.
Since 1996, the Marie Curie Medal has been awarded every four years at the World Congress of Brachytherapy for outstanding achievements in the field of brachytherapy. It is internationally regarded as the highest distinction for special services associated with the research and development of brachytherapy in radiooncology.
A special focus of Richard Pötter's research is "Image guided adaptive brachytherapy" in the treatment of gynaecological malignancies, which was significantly developed in Vienna over the last two decades. "Image guided adaptive brachytherapy" is now regarded as the new standard in gynaecological radiotherapy (http://jicru.oxfordjournals.org) and results in significantly better therapeutic outcomes (www.embracestudy.dk).

About Richard Pötter
Richard Pötter was born in 1948 and completed his medical studies in Münster, Germany, subsequently specialising in diagnostic radiology and radiological oncology. On completing his postdoctoral qualification in 1989, Pötter focused primarily to the radiological aspects of childhood cancers, gynaecological cancers and prostate cancer. In 1993 he took over as head of the Department of Radiotherapy at MedUni Vienna and continues in that role today. He is very involved in international research projects and advanced training programmes relating to the potential applications of modern imaging in radiotherapy. He is a founding member of the Comprehensive Cancer Center Vienna and initiated the Vienna Summer School on Oncology (VSSO). He is the recipient of numerous awards.
---