All News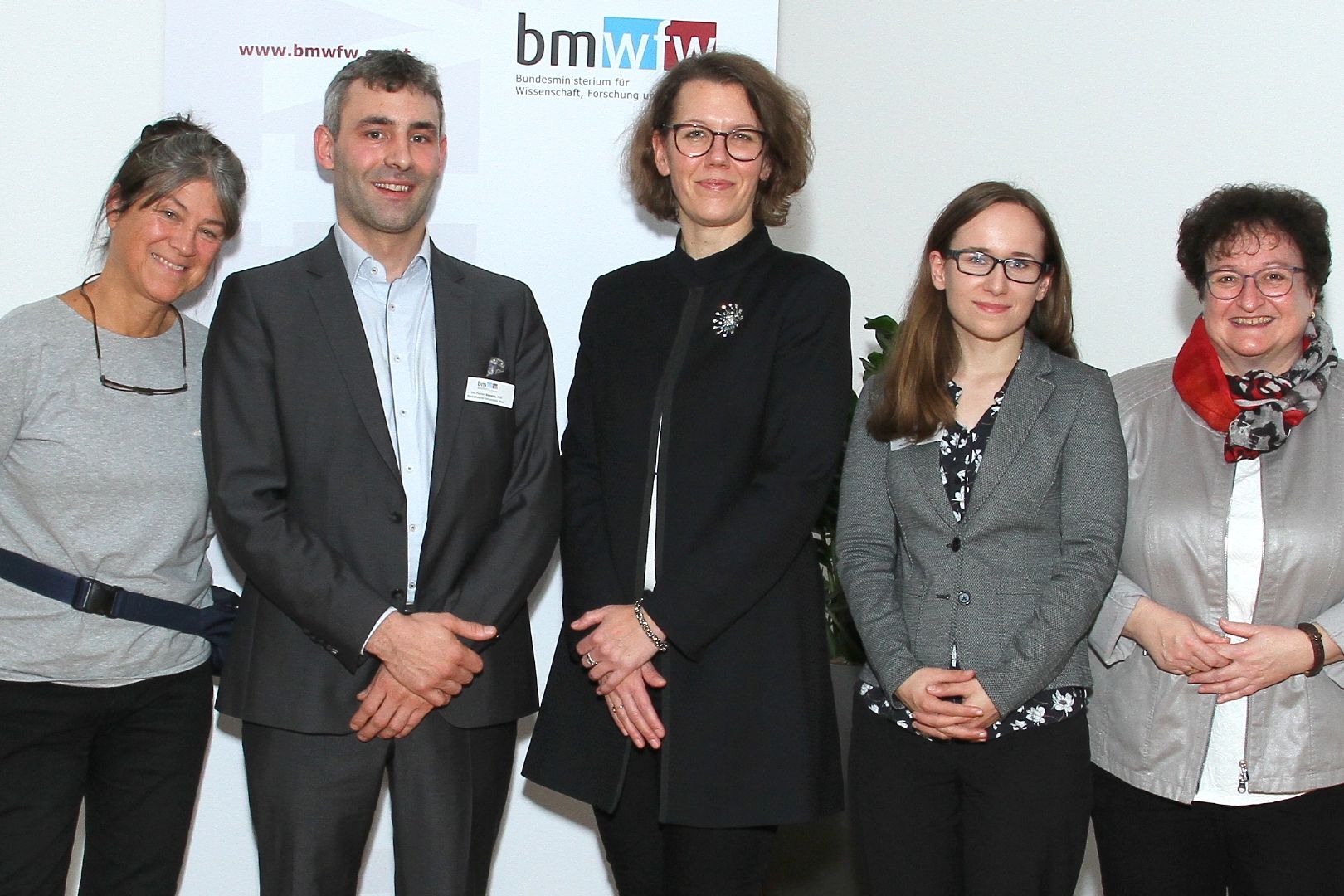 (Vienna, 18 December 2017) Ivo Rausch, PhD graduate at MedUni Vienna's Center for Medical Physics and Biomedical Engineering has been awarded the "Award of Excellence 2017" by the Ministry of Science for his dissertation.
The Ministry of Science's Award of Excellence has been awarded since 2008 to the 40 best doctoral graduates from the past academic year studying at universities of arts and sciences. The candidates are put forward by the universities. The awards ceremony took place on 7 December 2017 at Palais Harrach in Vienna.
Ivo Rausch's dissertation entitled "Advanced quantification for fully-integrated PET/MRI: Implementing MRI-based attenuation correction in clinical routine" was supervised by Thomas Beyer.

A great advantage of Positron Emission Tomography (PET) is that it can quantify metabolic processes. However, this is only possible after the attenuation that occurs inside the body of the radiation used for PET imaging has been corrected.

When combined PET/Magnetic Resonance Imaging (MRI) was introduced, new correction procedures had to be developed. Since MRI does not permit direct measurement of the attenuation, these methods are only based on approximate solutions.

In order to evaluate the application of MRI-based attenuation corrections in clinical routine, this dissertation comprised three sub-studies to explore and discuss the challenges of quality control, standard attenuation correction for whole-body imaging and scanning of neuro-oncology patients.

It was found that, after a few slight adjustments, standard quality controls can be used for PET in all currently available PET/MRI systems. Furthermore, the reproducibility of the standard attenuation correction was determined and a method developed for extracting the fat-free patient mass from the attenuation data. This can be used in the context of PET/MRI to determine glucose conversion in tissues independently of body weight. It was shown that significantly better quantification can be achieved in PET/MRI in neuro-oncological brain scans by using a new atlas-based correction technique.
All in all, the results obtained in this work form an important basis for implementation of PET/MRI in clinical practice and could contribute to the substantial improvements made in quantification in PET/MRI over the last few years.

About Ivo Rausch
A native of Vorarlberg, Ivo Rausch studied technical physics at Vienna University of Technology and then completed his PhD in Medical Physics at MedUni Vienna. Since 2013 he has been working as a research assistant at MedUni Vienna, initially in the Division of Nuclear Medicine and, since February 2014, at the Center for Medical Physics and Biomedical Engineering. In 2017 he won the Vienna Medical Association's Rudolf Höfer Prize 2017 and the Society of Nuclear Medicine and Molecular Imaging's (SNMMI) Alavi Mandell Award.
---