All News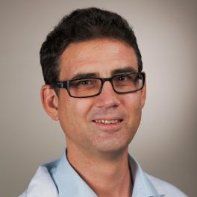 We were shocked to hear of the sudden death of our dear colleague. Senior Doctor Dr. med. univ. Franz Xaver Felberbauer MSc has died aged just 50.
He had worked in the Surgical Department of MedUni Vienna for more than 20 years. Franz Felberbauer was always ready to help and was and extremely bright colleague. The department benefitted from his dedicated teaching, clinical work and his outstanding intellect. His professional and human qualities were highly valued by his superiors and colleagues alike.

He will be sadly missed and we will all remember him fondly.

Our heartfelt sympathies go to his family.

Univ. Prof. Dr. Michael Gnant
Director of the Department of Surgery
Head of the Division of General Surgery
on behalf of all members of staff
About Franz Felberbauer
Senior Dr. med. univ. Franz Xaver Felberbauer was born in Vienna on 9 June 1967, left secondary school with outstanding results and completed his medical studies in Vienna, gaining his PhD in 1992. He wrote his dissertation on: Flourescent Sensors in Intact Organs: Fiber Optic Measurement of Intracellular pH in the Isolated Perfused Rat Liver.

After spending some time at the Institute of General & Experimental Pathology (1 August 1992 – 31 January 1993) he spent an internship as a researcher at the Hospital of the Divine Saviour (Vienna) and the Elisabethinen Hospital (Linz) (where he conducted further research into the isolated perfused rat liver).
After starting his training as a general practitioner in Vienna and Linz, he joined the Department of Surgery at the University of Vienna in 1994, where he completed his training as a consultant surgeon in June 2000 and a secondary specialisation in vascular surgery (in Vienna, Mistelbach and Hainburg) in 2006. From 2006 onwards he worked as a senior doctor in the Department of Surgery. In addition to vascular surgery, he also specialised in bariatric surgery and hernia surgery.

He was a member of the Austrian Society of Surgery, the Professional Association of Austrian Surgeons and a member of the Austrian Society of Bariatric Surgery.

In his spare time, Franz Felberbauer was also an enthusiastic assistant scoutmaster in Dornbach and spent many summers with hundreds of young people at home and abroad.
---