All News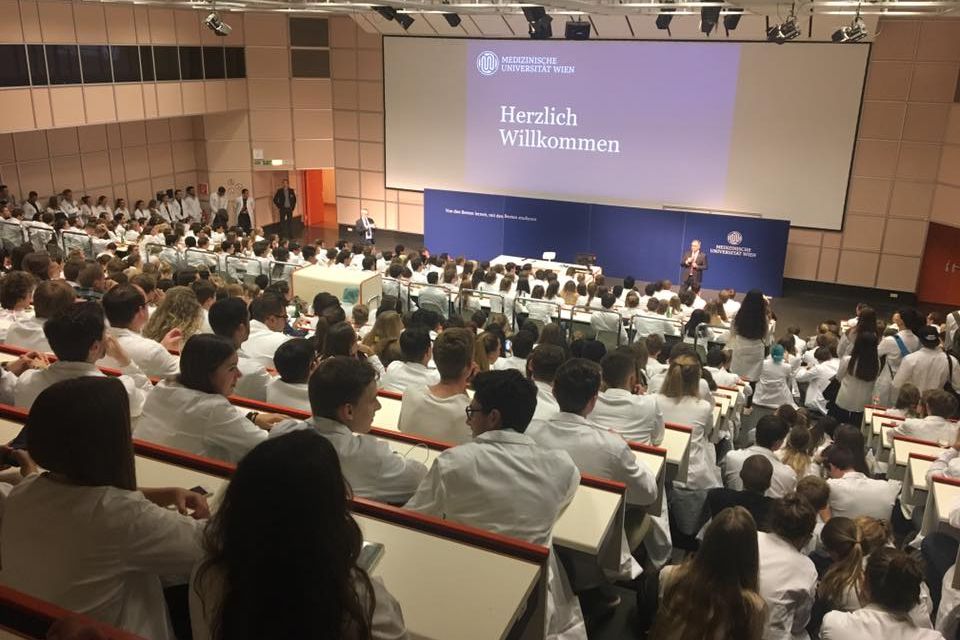 (06 October 2017) MedUni Vienna welcomed its first-semester students on Thursday (5 Oct.) with a "White Coat Welcome" at the beginning of the semester. Approximately 700 first-year students from the fields of human medicine and dentistry received white doctor's coats with the logo of the Medical University of Vienna and name tags for their courses in the clinical area for the first time in front of lecture hall 1.
Rector Markus Müller welcomed the first semester students with warm words of welcome, pointed out the constant expansion and transience of current academic knowledge and gave the students "tips" for life-long learning and for the behaviour in everyday student life.

The freshmen then used the meeting to establish initial contacts and networking among themselves.
---