All News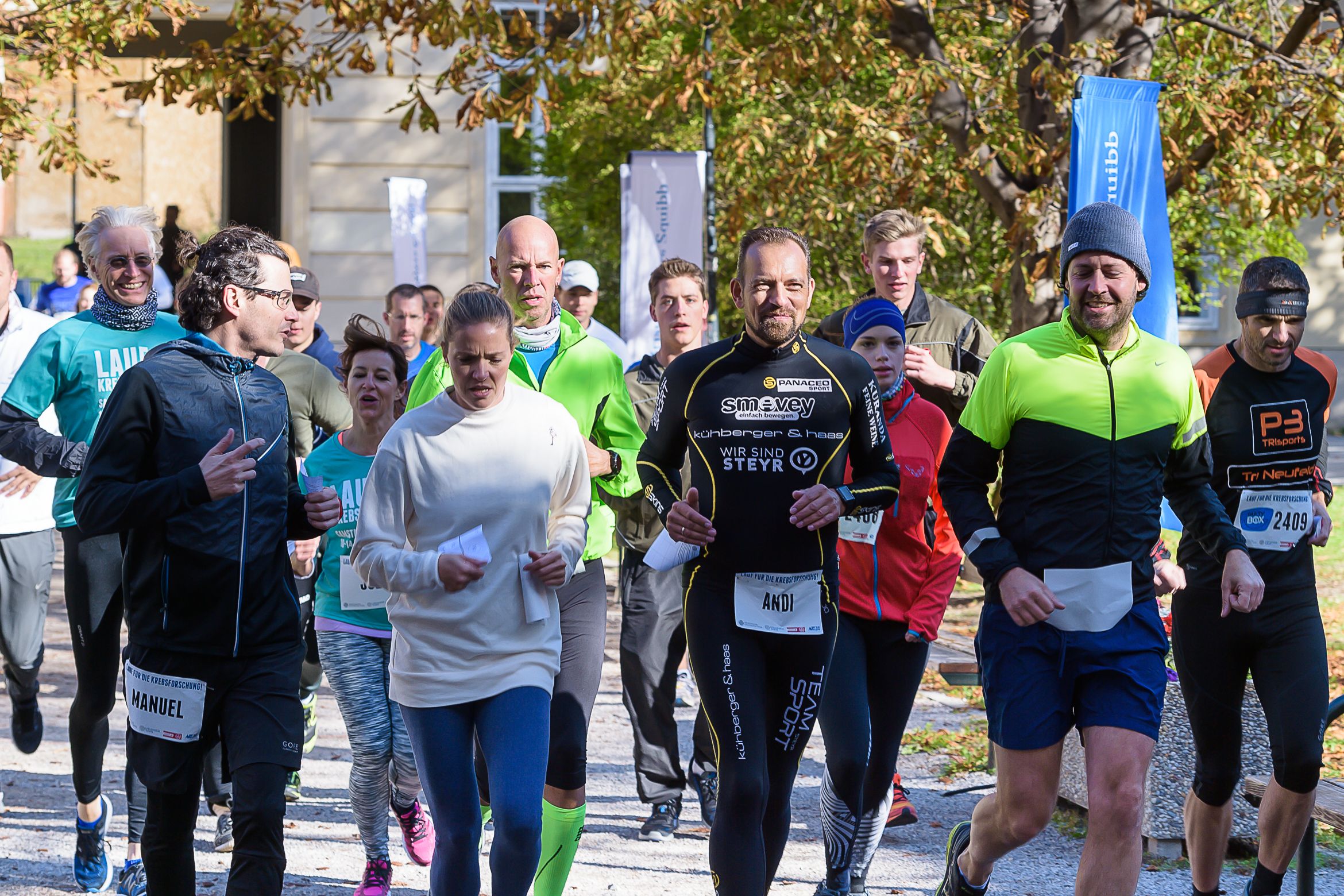 (Vienna, 7 Oct. 2017) Run as far as you want, as fast as you want with whomsoever you want and however you want – but run for cancer research! This was the motto of this Saturday's 11th Cancer Research Run of the MedUni Vienna at the university campus (Old General Hospital site). Thousands of runners and Nordic walkers came in splendid autumn weather, donated eagerly with their participation and lap fees and completed hundreds of thousands of steps and thousands of kilometres for cancer research projects.
With every lap, which is one mile (1.6 km), and with donated funds, promising research projects are made possible and are supported at the Medical University of Vienna. The current result of donations will be presented in November. More than 22,000 kilometres had been covered in the previous year so that EUR 160,000 could be raised. Since 2007, a total of 42 important research projects have been made possible with the support of the runners and participating companies.




In Austria, about 39,000 people are diagnosed with cancer each year. This means that the number of new cancer cases has doubled in the past 25 years. At the same time, however, it has been possible in recent years to develop improved diagnostic and treatment options for many cancers, also thanks to research at the MedUni Vienna.
---