All News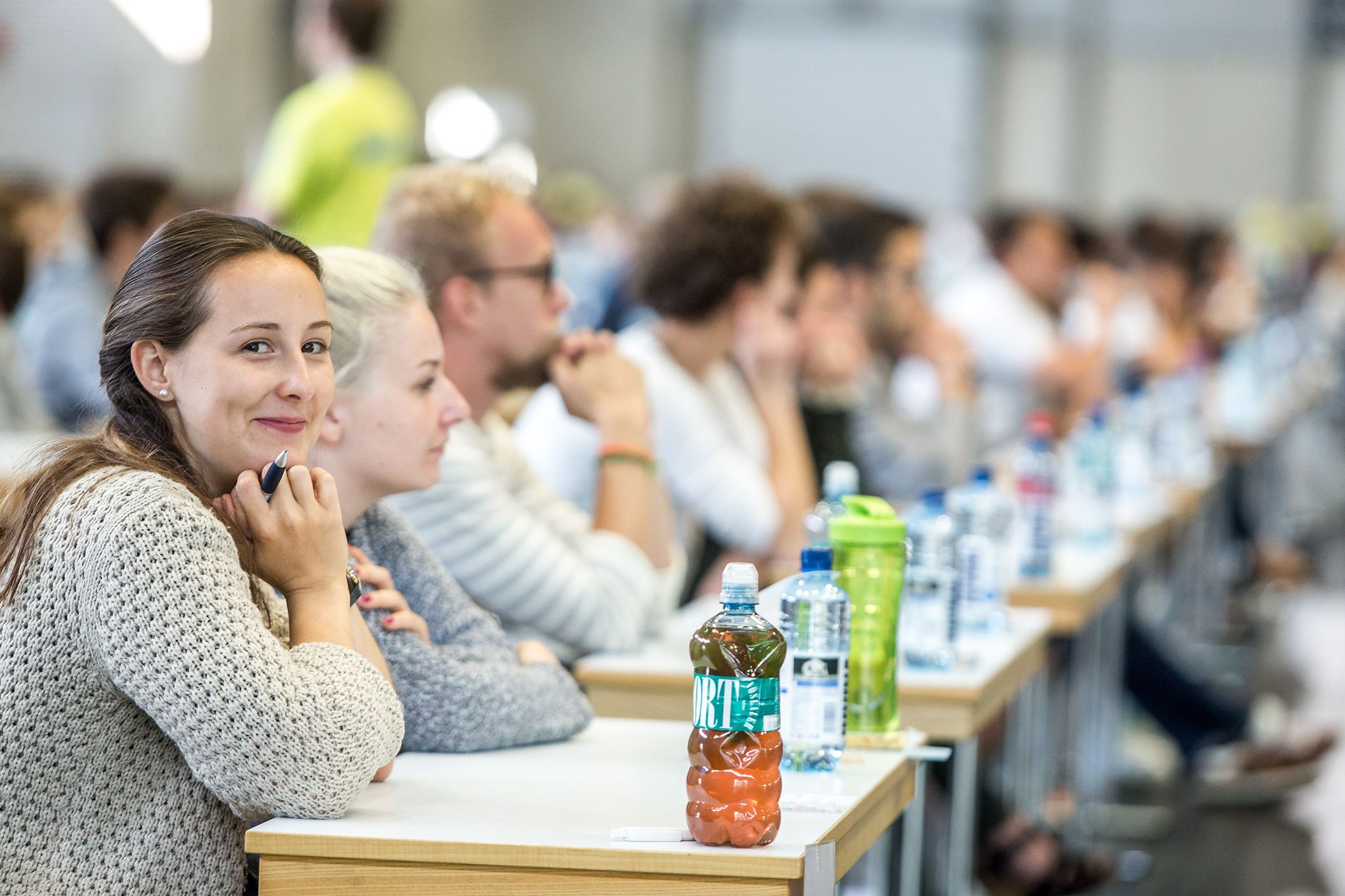 (Vienna/Innsbruck/Graz/Linz, 12 April 2017) Registration to sit the entrance exam for a place at the medical universities of Vienna, Innsbruck or Graz or the Medical Faculty of Johannes Kepler University (JKU) closed on 31 March 2017. A total of 15,991 candidates have registered to sit the MedAT joint entrance exam on Friday 7 July 2017. Hence, interest in studying medicine continues to rise: this year 862 more candidates have applied than in the previous year (applications totalled 15,129 in 2016).
Applications to the individual universities break down as follows:
- MedUni Vienna: a total of 8,030 people (2016: 7,519) have registered for the entrance exam. 3,218 of whom are men (2016: 3,045) and 4,812 women (2016: 4,474).
- Medical University of Innsbruck: a total of 3,670 candidates (2016: 3,626) have registered. 1,448 of these are men (2016: 1,458) and 2,222 women (2016: 2,168).
- MedUni Graz: a total of 3,359 registrations have been received for the exam on 7 July 2017 (2016: 3,178), 1,375 from men and 1,984 from women (2016: 1,345/1,833).
- Medical Faculty of JKU Linz: 932 people (2016: 806) have registered, including 367 men (2016: 331) and 565 women (2016: 475).

The corresponding entrance exams will take place on Friday 7 July 2017 (8:00 - 17:00 hrs).

About the admissions procedure
The entrance exam for human medicine (Med-AT-H) is a multi-part written exam comprising the following elements:

Basic knowledge test for medical studies: checking of previous knowledge from school in the areas of biology, chemistry, physics and mathematics
Text comprehension test: checking of reading ability and comprehension of texts
Cognitive skills and abilities: this test consists of five groups of exercises (numerical sequences, memory and retentiveness, assembling figures, language proficiency and understanding implications) and covers basic cognitive skills and abilities.
Social and emotional skills: this part of the exam consists of a group of exercises on "Social decision-making" and "Understanding emotions", covering important aspects of social and emotional skills.

The entrance exam for dentistry (MedAT-Z) is mostly identical to MedAT-H. In place of the text comprehension test and the section on understanding implications, manual skills are tested by exercises involving bending wire and reproducing shapes.

For more information: www.medizinstudieren.at
There are a total of 1,620 university places available for human medicine and dentistry for the 2017/18 academic year, 740 of these at the Medical University of Vienna, 400 at the Medical University of Innsbruck, 360 at the Medical University of Graz and 120 at the Medical Faculty of JKU Linz. All the information about the admissions procedure and further links to the preparatory documentation and test exercises is available on the joint website for the medical universities and the medical faculty of JKU: www.medizinstudieren.at.
---