All News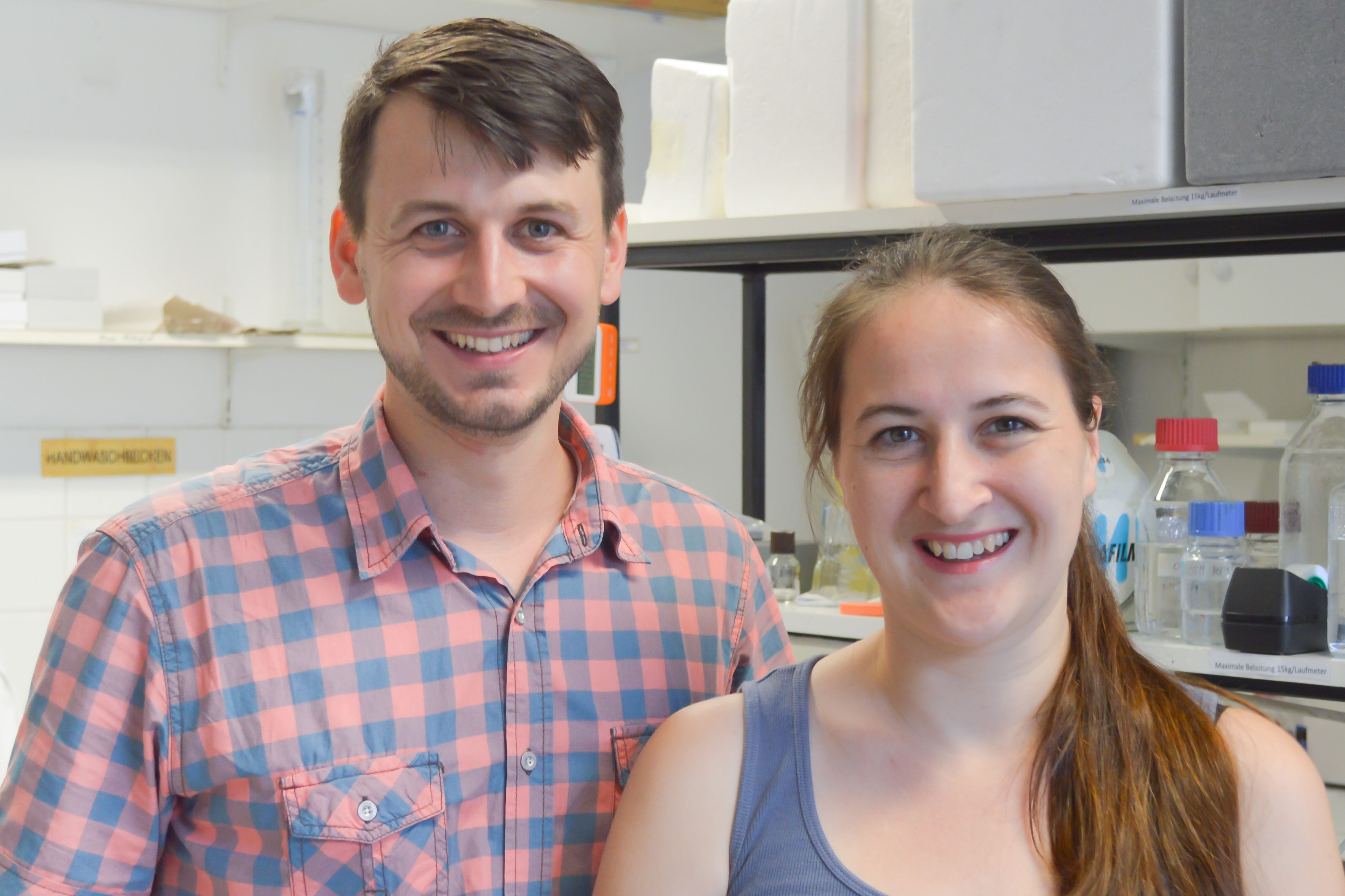 (Vienna, 07-08-2017) Petra Heffeter from the Institute of Cancer Research and Johannes Gojo, Department of Pediatrics and Adolescent Medicine, who are both members of the Comprehensive Cancer Center Vienna, have been awarded funding for their research projects by Fellinger Cancer Research.
In 2017, Fellinger Cancer Research is awarding a total of 70,000 euros to Austrian projects in the field of cancer research. Two of the successful projects are being conducted by researchers at the Comprehensive Cancer Center Vienna (CCC) of MedUni Vienna and Vienna General Hospital: Petra Heffeter from the Institute of Cancer Research and Johannes Gojo from the Department of Pediatrics and Adolescent Medicine were each awarded 20,000 euros for their research.

The mission of "Fellinger Cancer Research" association is to fund cancer research projects addressing aspects of basic science and translational medicine.

On the trail of treatment resistance
The team of basic researchers headed up by Petra Heffeter is looking at the mechanisms that lead to resistance or to sensitivity of solid tumours to the metallic complex KP1339. This ruthenium complex inhibits the protein GRP78, which tumours use to protect themselves against chemotherapy. In an earlier work, the researchers showed that cancer cells that are killed off by KP1339 are characterised by disrupted homeostasis of the endoplasmatic reticulum (ER). The ER is an organelle of the cell in which, amongst other things, the final folding, maturation and quality control of proteins takes place. This indicates that KP1339 triggers protein damage, which in combination with GRP78 inhibition, brings about the death of cancer cells. The funded project is now to investigate the interaction between KP1339-triggered GRP78 inhibition and deregulation of the ER in greater detail and to find out what role this plays in the development of resistance. The aim is to clarify the underlying mechanisms in order to make a more targeted selection of patients for the planned Phase II trial.

Use of skin cancer drugs in the treatment of infantile brain tumours
The project being conducted by Johannes Gojo and his colleagues is a translational research project investigating possible treatments for brain tumours with BRAF(V600E) mutation, which were first described for skin cancer. Targeted drugs to combat BRAF(V600E) have already been successfully used for various types of cancer and have also been used for brain tumours in children. This mutation leads to pathologically accelerated cell growth and therefore fuels one of the main features of tumours. An important protection the body employs against cancer is that healthy cells become "senescent" when growth is overstimulated in this way. This describes an ageing and protective process of cells, which inhibits further cell division. When cancer develops, the affected cells circumvent this self-protective mechanism or disable it.

How do the cells of infantile brain tumours react to these drugs? How do cancer cells of infantile brain tumours circumvent senescence and what possibilities could this offer for new therapeutic approaches? This is the question being pursued by the joint project between the Institute of Cancer Research at MedUni Vienna, the Department of Pediatrics and Adolescent Medicine, the Institute of Neurology, the Department of Neurosurgery (all MedUni Vienna and Vienna General Hospital) and the Neuromed Campus Linz.
To the press release

About Petra Heffeter
Born in Vienna in 1980, Petra Heffeter studied biology at the University of Vienna. She completed her studies at the end of 2003 with a master's thesis, which she wrote at the Institute of Cancer Research (IKF). She then immediately started her PhD course, also at the Institute of Cancer Research, qualifying in October 2008. In parallel to this, she did a postgraduate course in toxicology at MedUni Vienna, successfully completing this in 2008 with her paper entitled "Impact of Common Resistance Mechanisms on the Anticancer Activity of Three Novel Chemotherapeutics". Since 2016, she has worked as assistant professor at the Institute of Cancer Research.

As early as 2009, Petra Heffeter was lecturing at MedUni Vienna. She has 96 scientific publications to her name and is co-author of three patents. In addition to this, her work has won numerous prizes: in 2016 she received the City of Vienna Promotion Prize and the Otto Kraupp Habilitation Prize, in 2014 the INiTS award and the RIZ Genius award and in 2011 the City of Vienna Fund Research Development Prize for innovative interdisciplinary cancer research.

Her scientific career so far also includes three research placements: 2016 at the Institute of Enzymology, Research Centre of Natural Sciences, Hungarian Academy of Sciences, Budapest, Hungary (laboratory of G. Szakacs), 2007 at Novel Institute of Cell Biology, National Academy of Sciences of Ukraine, Lviv, Ukraine (laboratory of R. Stoika), and 2003 at the Institute of Applied Biosciences, Food Toxicology Department (LMC), University of Karlsruhe (laboratory of D. Marko).

About Johannes Gojo
Johannes Gojo's started his research activities while he was still studying, when he worked at the Institute of Cancer Research (Walter Berger's working group). He was involved with the investigation of metallic complexes with an anti-cancer activity within the "inter-university research platform for Translational Cancer Therapy Development". When he started his training at the Department of Pediatrics and Adolescent Medicine in the Division of Paediatric Neuro-Oncology (Irene Slavc), he started his work in the field of translational oncology, where, under the umbrella of the CCC-CNS, a research platform was established for infantile brain tumours, including the Institute for Cancer Research (Walter Berger, Daniela Lötsch), the Institute of Neurology (Christine Haberler) and the Department of Neurosurgery (Thomas Czech, Christian Dorfer).
In connection with his research, Johannes Gojo collaborates closely with research groups from renowned international institutional partners such as DKFZ (German Cancer Research Center, Heidelberg, Germany; working group of Stefan Pfister, Marcel Kool) and the Broad Institute (Cambridge, MA, USA; working group of Mario Suva, Mariella Filbin). Additionally, he played a significant role in MedUni Vienna's contribution to the EU IMI2 project "A comprehensive pediatric preclinical proof-of-concept platform to enable clinical molecule development for children with cancer".
---