All News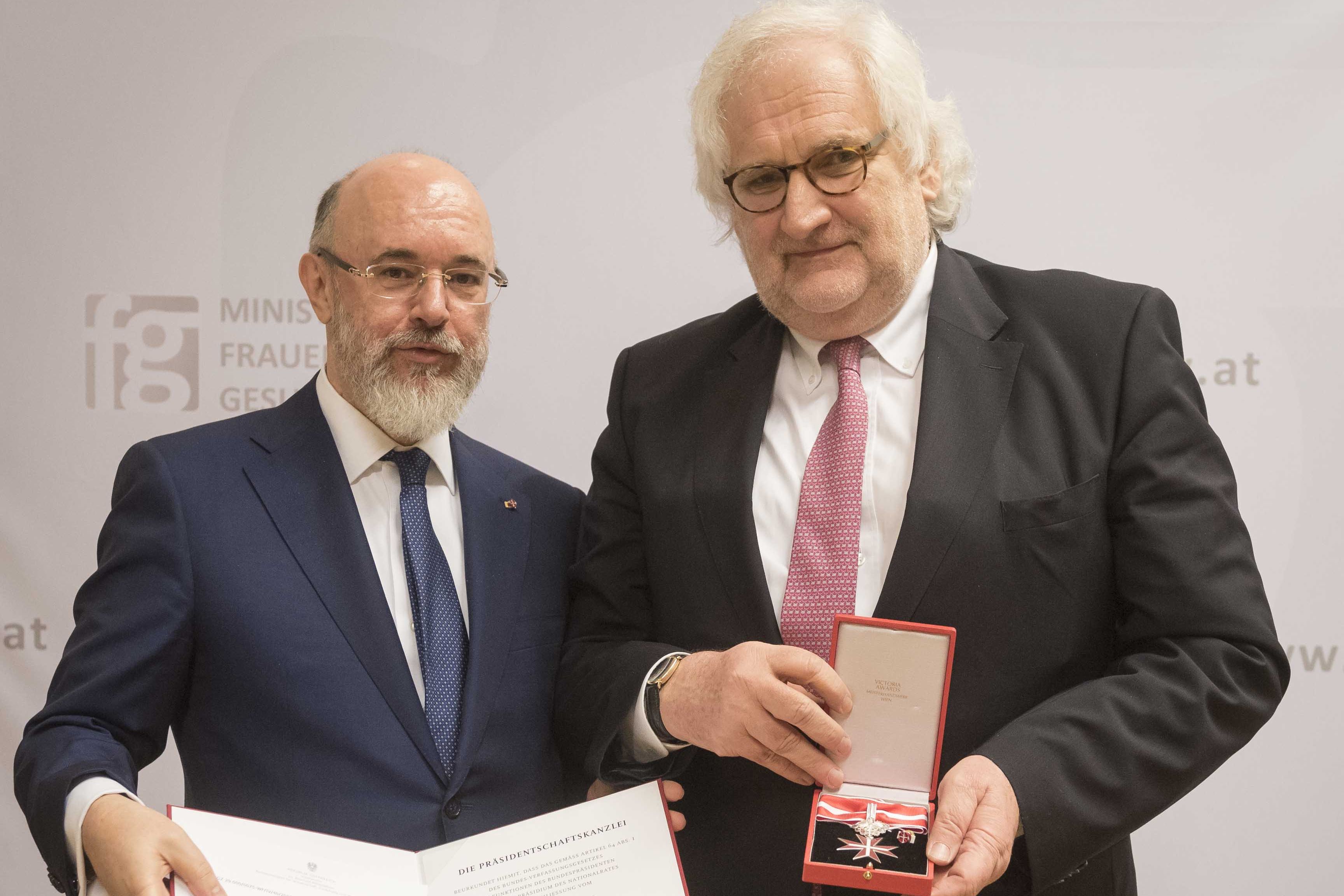 (Vienna, 27 February 2017) Hubert Pehamberger, who was Head of MedUni Vienna's Department of Dermatology for many years, has been awarded the Grand Decoration of Honour in Silver for services to the Austrian Republic.
Hubert Pehamberger has dedicated his entire medical and scientific career to dermatology and research into skin cancers. Up until July 2016, he served as Head of the Department of Dermatology at the Medical University of Vienna and Head of its Division of General Dermatology. He was co-founder and head of the Institute for Clinical Experimental Oncology at the Ludwig Boltzmann Institute, where he was responsible for interdisciplinary and cross-disciplinary cooperation in the field of oncology.
Pehamberger was born in Vienna in 1951 and went on to study medicine there from 1969 to 1975. He completed his specialist training in dermatology at the Ist Dermatology Department in Vienna in 1981 and gained his postdoctoral qualification in 1985. In 1997, he was appointed university professor of dermatology and venerology. In addition to various functions associated with academic autonomy at the Medical University of Vienna, he also served on various national and international scientific committees.
Since 2016, he has been Medical Director of the Rudolfinerhaus Hospital in Vienna.
---